The new Luxgen 3 sedan has been launched on the Chinese car market. Price starts at 59.800 yuan and ends at 96.800 yuan. The Luxgen 3 is a compact sedan, competing in one of the most competitive segments of the market. It has sharply cut lights and the largest mirrors of its class.
The '3' has a very obvious knick knack in the rear-side window, and the third-side window is a fake, and that is why those mirrors are so big.
There also is a fake air vent on the front fender. But otherwise it is a fine, albeit not overly exciting, looking little car. Power comes from a 1.6 liter four-cylinder petrol engine with 124hp and 153nm, mated to a five-speed manual or a CVT. A 1.5 turbo and a hybrid will join the lineup later.
Luxgen is a brand from the Taiwanese Yulong Group. Luxgen cars are made in Taiwan and in China by the Dongfeng-Yulong joint venture. The new Luxgen 3 compact sedan is primarily aimed at the Chinese market, it will be positioned below the Luxgen 5 Sedan.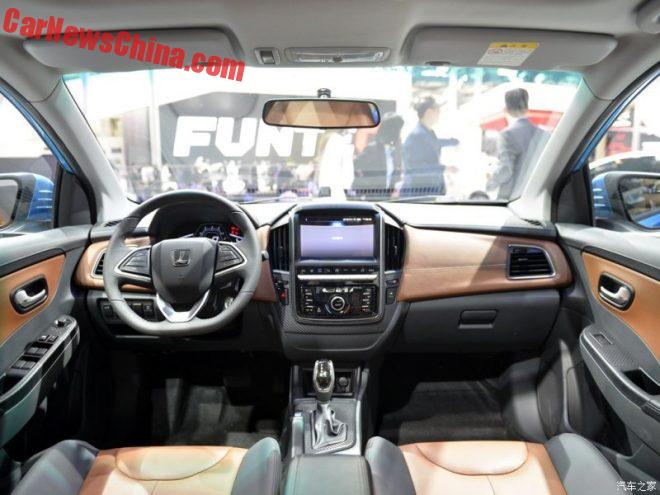 The interior is nice with fashionable orange coloring, loads of fake carbon fiber, a racy steering wheel, and a large touch screen in the center.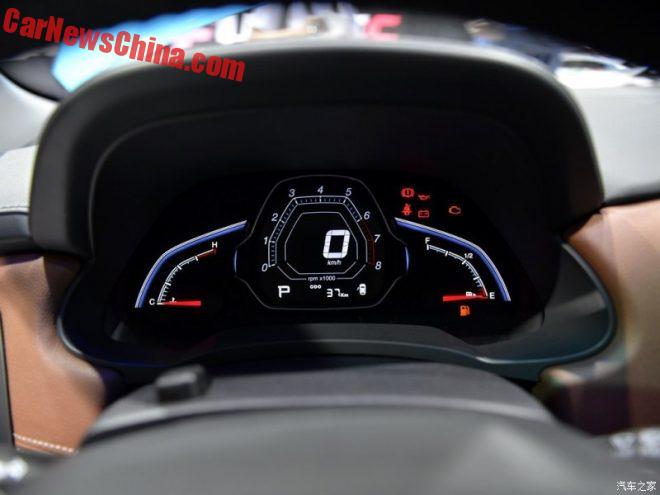 The instrument panel is retro-1985-digital, but very cool, with a rev counter that goes around the speedo.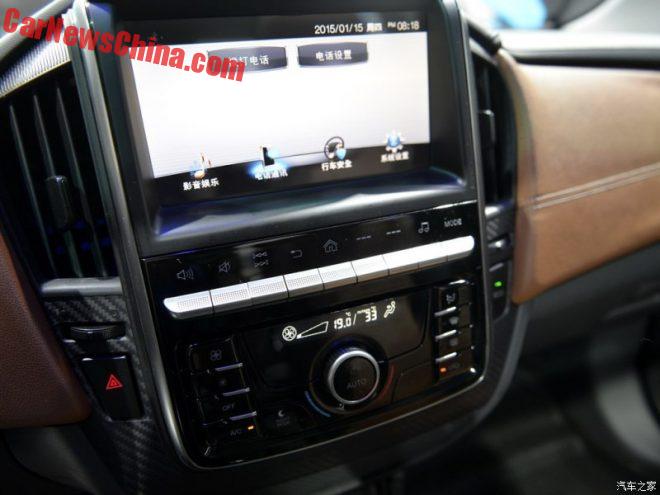 The infotainment system has an 8 inch screen and Bluetooth connectivity.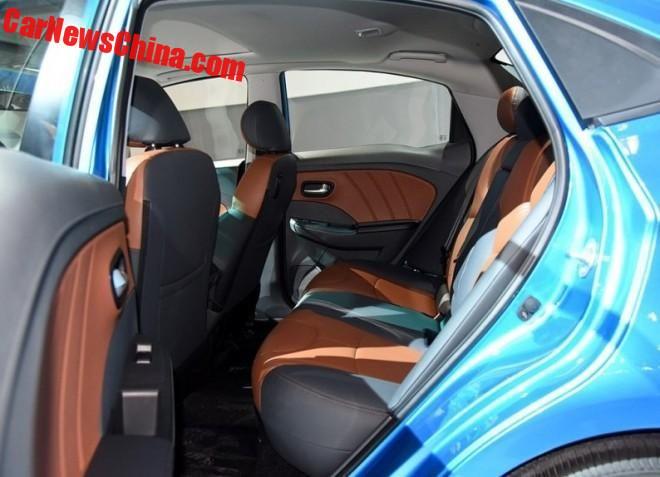 More orange here and enough space for two and grandma.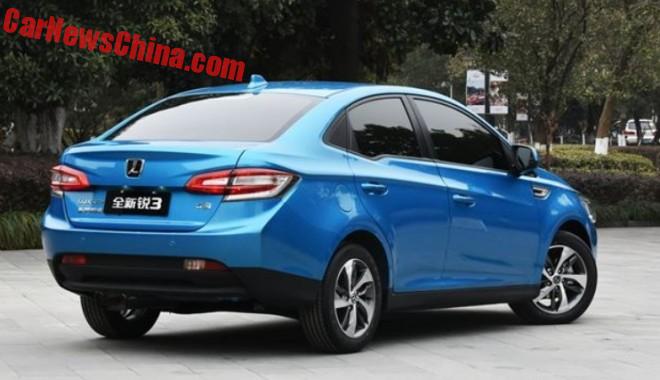 The rear end seems to slope upwards from the wheels to the rear bumper. The lights are large, and the boot lid comes with an integrated spoiler. Design is a tad too busy, with too many conflicting lines going all over the place. And what oh what hangs there under the bumper on the left side..?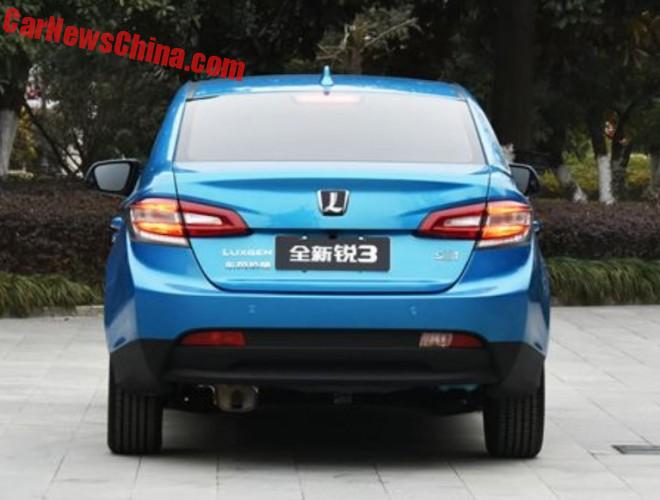 Muffler alarm! A completely exposed pipe and muffler that is. Horrible. In 2016. The suspension is visible too, caused by that upward ass. The single reverse light is located on the right side of the bumper, next to a reflector. The fog light is on the left.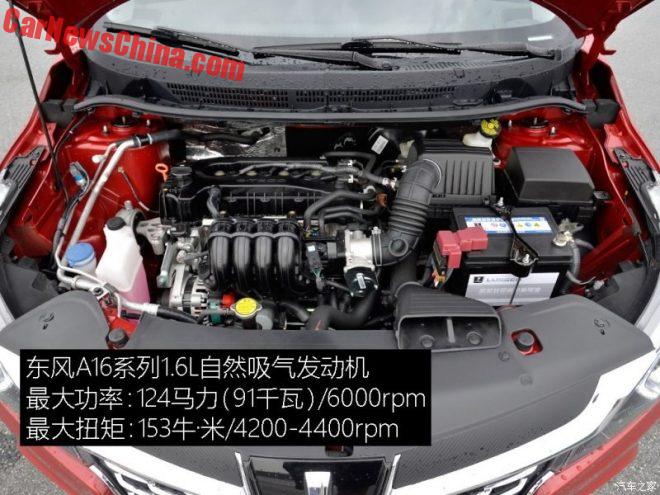 The engine is a rather old Dongfeng unit. This car is not going to be fast. Luxgen didn't bother at all to cover up the engine, resulting in this ugly mass of pipes and wires. Most other Chinese car makers have very decent covers in place these days. Why can't Luxgen?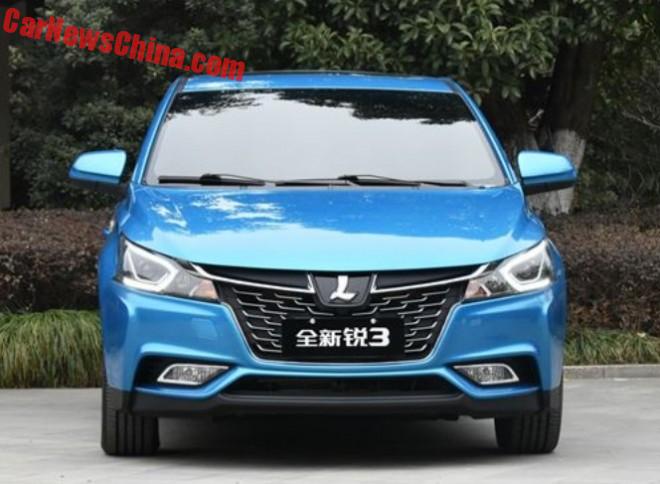 Chromed bar in the grille going from light to L to light kinda nice.
All in all not a bad looking car with a nice interior, but the ancient engine lets it down. Hard sell.