This is the ultra rare Great Wall Mini SUV, Spotted in China on a parking lot in east Beijing. The good 'Wall was in a great shape, and that too is a rare thing, as most of these are left to rot by the roadside. This example looked loved and well-taken care for, it was original down to the wheel covers and didn't show any signs of damage or rust.
The Great Wall Mini SUV debuted in 2007. In 2009 it was renamed Great Wall Haval M1, which doesn't sound as good. Great wall had a good look at the Fiat Panda Cross for the design. The Mini SUV stood on the same platform as the infamous Great Wall GWPeri, which was a complete Panda clone.
The Mini SUV came standard with proper roof rails and wild black plastic over the wheel arches and doors.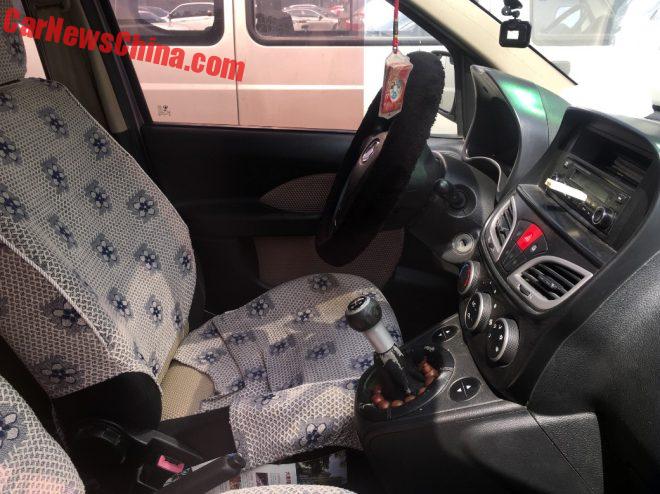 The interior was in good shape too but in need of a cleanup. Seat covers are after-market. The Mini SUV was powered by a mini engine; a 1.3 liter four-cylinder petrol with 92hp and 118nm, sending horses to the front wheels via a five-speed manual. It was very cheap. In 2009 one could be had for 42,900 yuan.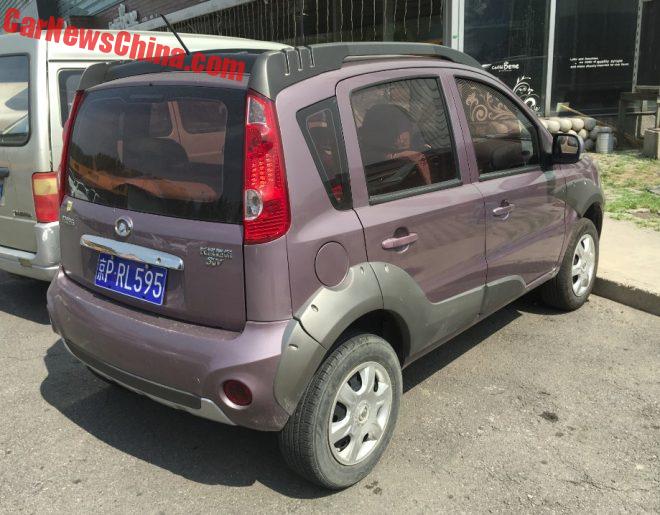 The rear end of the roof rails are shaped into looking like an extension of the roof. Great work.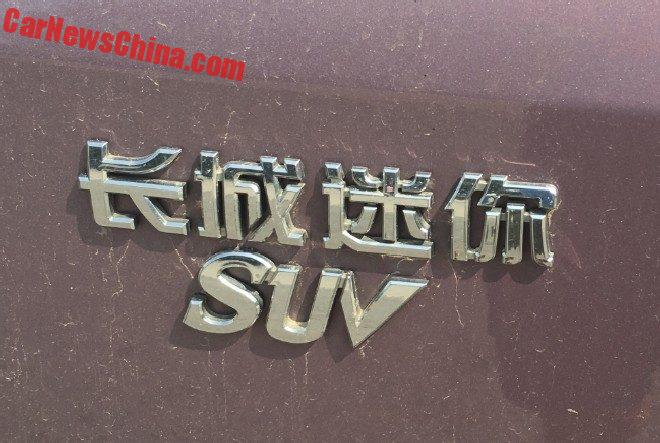 The badge writes: 长城迷你SUV. Changcheng Mini SUV. Changcheng is Great Wall. Mini is a common sound-translation for, you guessed it, mini.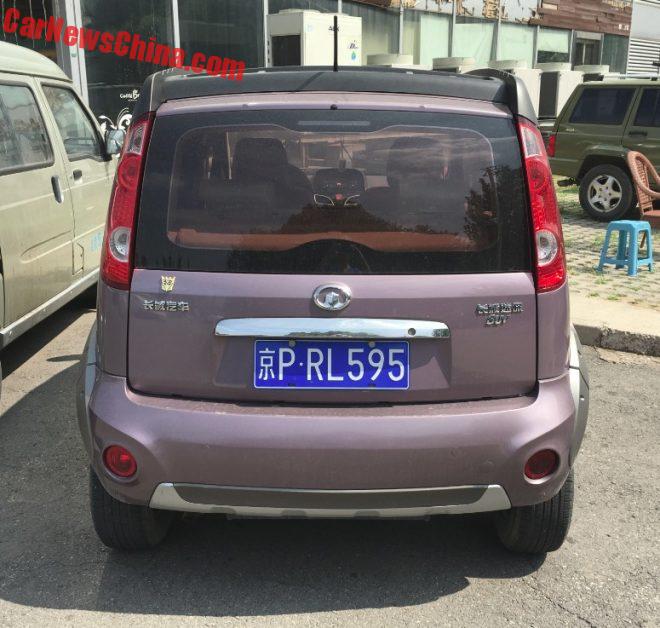 Sadly the Mini SUV and the subsequent Haval M1 did not become a sales success. Car buyers thought it was just a little bit too weird. And they were probably right. And that was good. Because that makes the Mini SUV a very rare car today. I see more Ferrari's than these! Values however are not expected to rise much.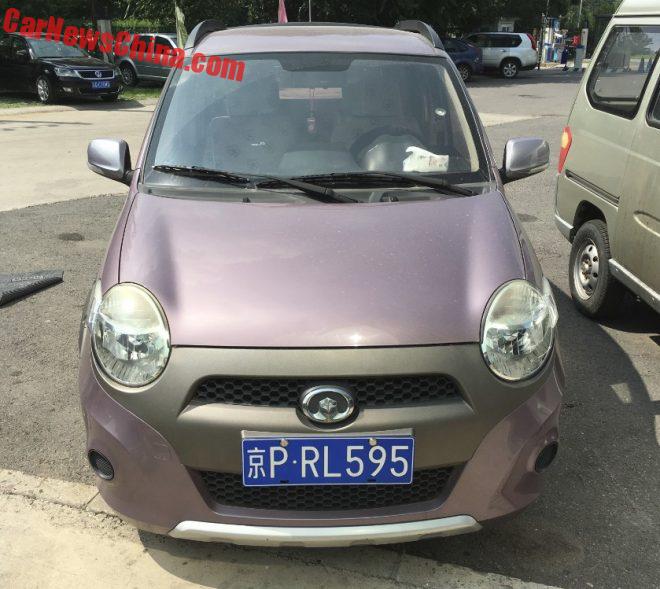 Yes she is smiling! The Great Wall Mini SUV from China. May she fare well.