Spectacular Spy Shots showing the all new Volkswagen Teramont SUV completely naked in China, inside and out. The Teramont is the production version of the Volkswagen CrossBlue concept. It is a large seven-seat SUV that will be positioned between the Tiguan and the Touareg. The Teramont will debut in November on the L.A. Auto Show in the U.S. and on the Guangzhou Auto Show in China.
The Teramont will be manufactured in North America and in China by the Shanghai-Volkswagen joint venture. For the Chinese market there will be three power trains available: a 3.6 liter V6, a 2.0 turbo hybrid, and a 2.0 turbo.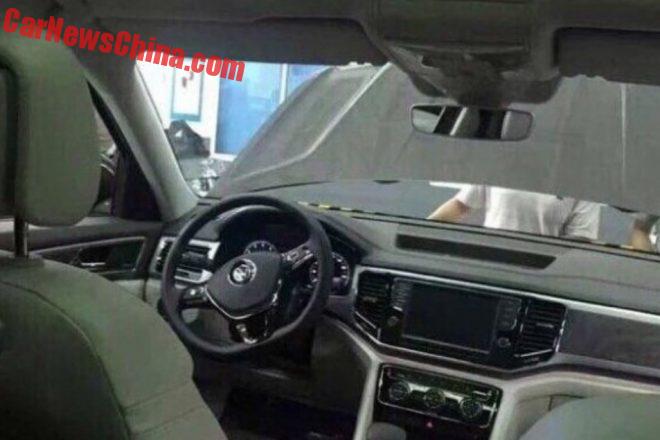 First shots of the interior. Instrument panel is analogue and the touch screen isn't very large. Leather and wood all look good. Steering wheels looks a tad too simple for a vehicle of the Teramont's segment; main competitors are the Ford Edge and the Toyota Highlander.  Price of the Teramont will start around 300.000 yuan and end around 450.000 yuan.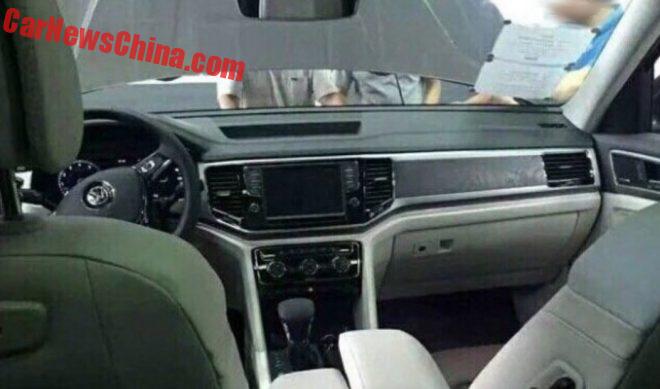 That's a big old fashioned gear lever there. Volkswagen hasn't made the move to trendy gear-selector knobs yet.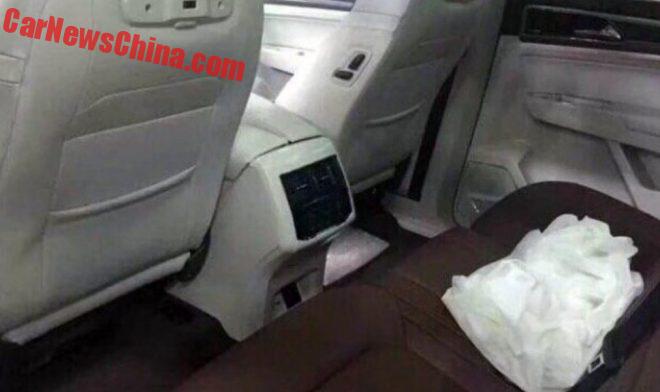 Second roe with two seats, in a different color than the front seats in this test car.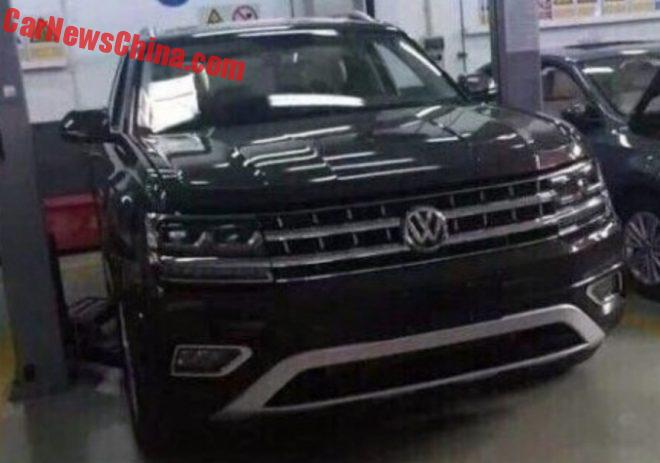 An impressive font with the lower grille bar continuing under the headlights. Bonnet looks very muscular.
Good looking seven-seat SUV with the usual engines and an interior that is a bit low on high tech. Overall not a bad machine, but shouldn't Volkswagen focus on compact SUVs instead of on these giants..?