This is the crazy G. Patton Tomahawk, a badass 6×6 based on the Jeep Wrangler. The Tomahawk, not to be confused with the Dodge Tomahawk (which is real), launched earlier this week on the Chengdu Auto Show in China, looking dangerous in a shade called 'Black Armour'.
The conversion didn't look very sophisticated, just look at the rear wheel arch. They basically cut the Wrangler behind the C-pillar and added a pickup bed, on which they put a hardtop. The engine is the Jeep 3.6 liter V6 with an added RIPP supercharger, but the output of the engine is unknown.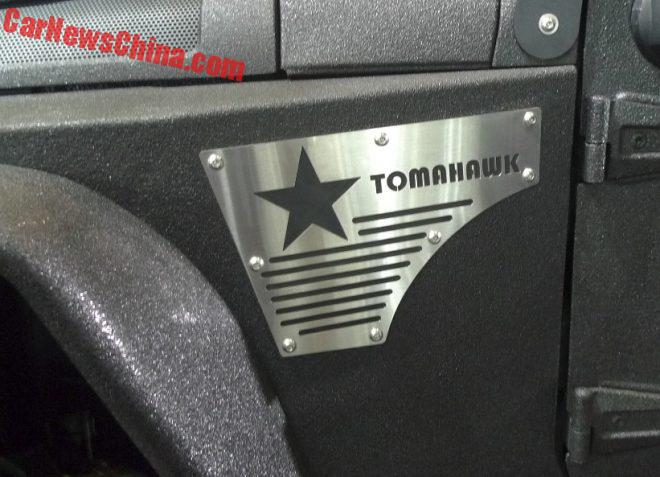 Tomahawk name plate is improperly aligned.
There is more fuzzy. The G. Patton name was originally used for the Chinese-market variant of the U.S. Specialty Vehicles (USSV) Rhino GX SUV.
However, the Chinese side seems to have gone their own way. They call their company G. Patton now, and there is no mention whatsoever of USSV on their website. They got a page on the Tomahawk, but the Tomahawk is not mentioned on the USSV website or USSV Facebook page.
G. Patton is headquartered in Tianjin and has dealers in Beijing, Shanghai and Chengdu. The vehicle known as the USSV Rhino XT is now called the Warrior Sword. A 4×4 version of the Tomahawk goes by the name of Warhawk. And then there is the G-MAC, based on the Ford F-450 and looking like a clone of the infamous Dartz Prombrom.
It also appears that that at least some of these cars are actually assembled in China, and not in the United States. I have asked USSV about their relationship with G. Patton but so far without reply.
If you know more, please let me know in the comments.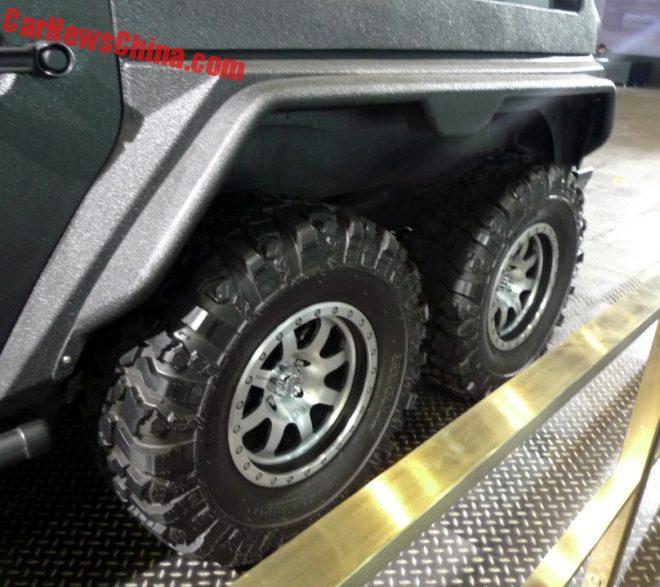 Wheels seem improperly aligned.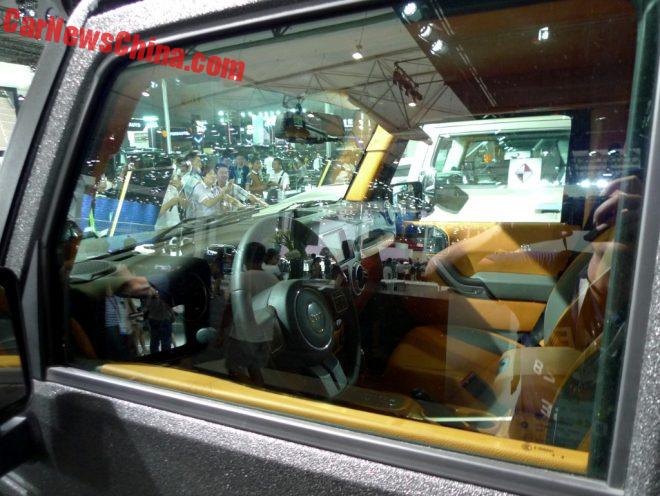 Standard Jeep dash, with a lot of orange around.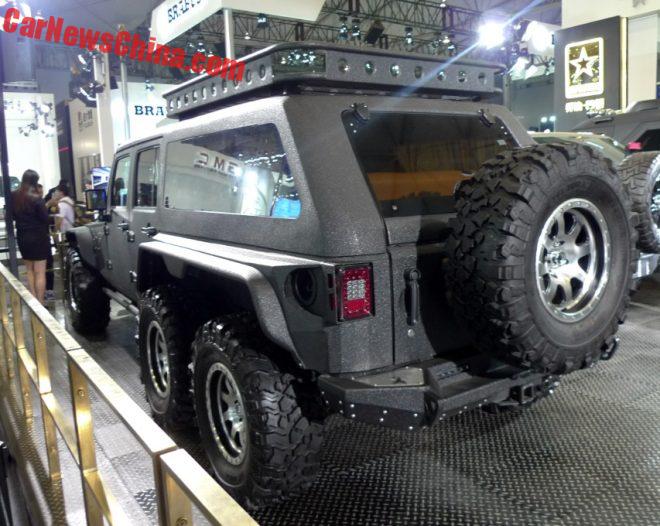 Big rack on the roof to store canoes and dead deer.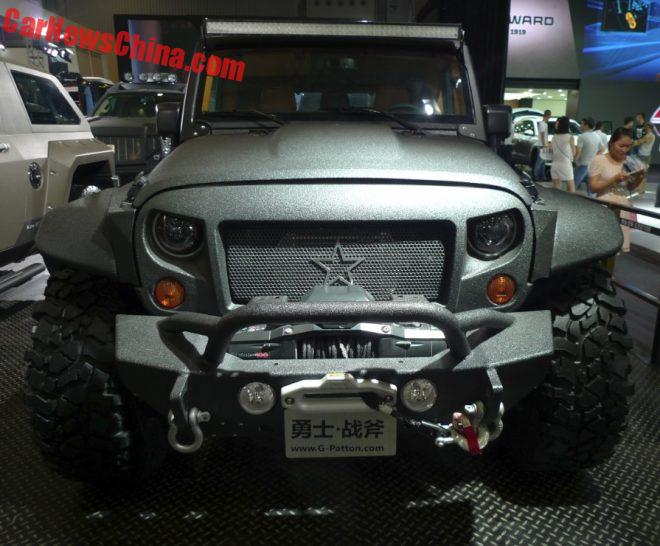 A new front end with the G. Patton start in the center of the grille.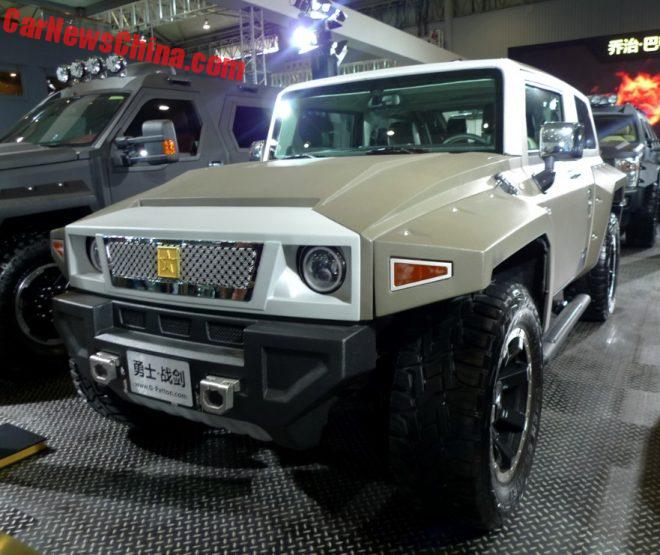 The Warrior Sword.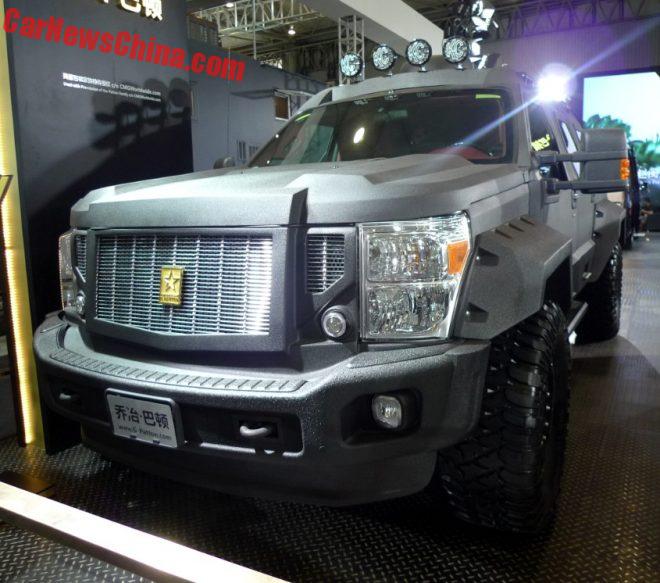 The original G. Patton is still called the G-Patton but with a hyphen between the G and P, instead of a dot. So this car is called the G. Patton G-Patton.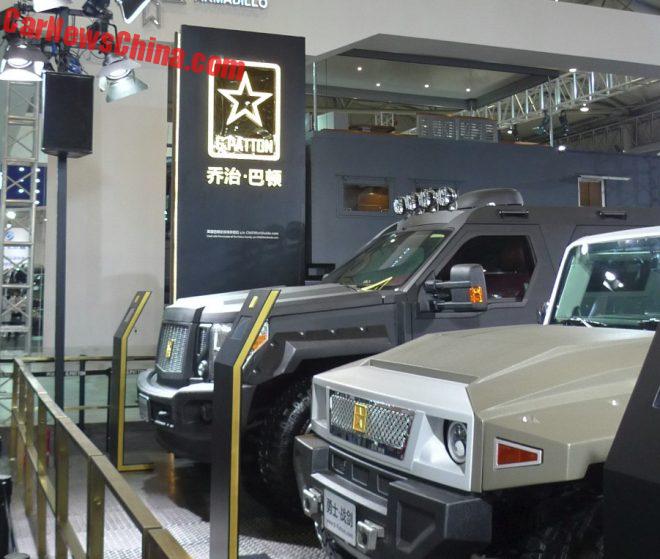 The G. Patton booth with the G. Patton logo.