Electric cars do not really need a big grille. Some automakers fit a fake grille because they feel a car needs a grille, no matter what. Other automakers fit an enormous grille because they think that looks techy in Toyota style. One of those automakers in China's Haima. They will soon launch the new @3, a small electric sedan, with the biggest grille we have seen in ages, and painted in blue.
This is the current @3. Less in your face. Less grille. The @3 has been officially launched and has been seen at some dealers. But you cannot buy one, and there is no list price available. It is one of those EVs added to the lineup to bring the overall fuel consumption down, fooling the government. A fake EV, so to speak. It has however a real motor with 84hp, which is not that bad.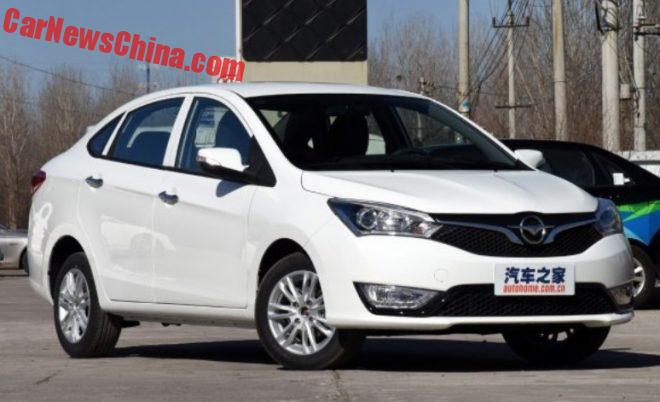 The @3 is based on the Haima M3, a rather boring compact sedan. It was launched in 2013 and it received a small facelift earlier this year. Price starts at 55.800 yuan and ends at 81.800 yuan. Lone engine is a 1.5 with 112hp.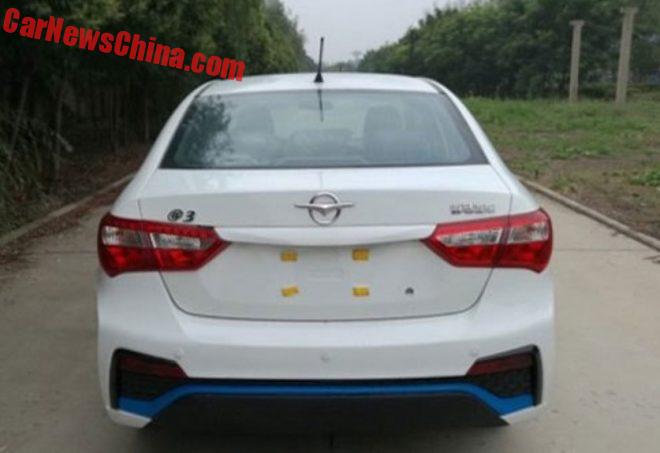 Heavy bumper will cost range. Blue paint will add weight, which will cost more range again.
The new @3 will become really available to the public, or so Chinese media say. It will get a 95 horsepower electric motor and a range of 220 kilometer. No other specs available yet.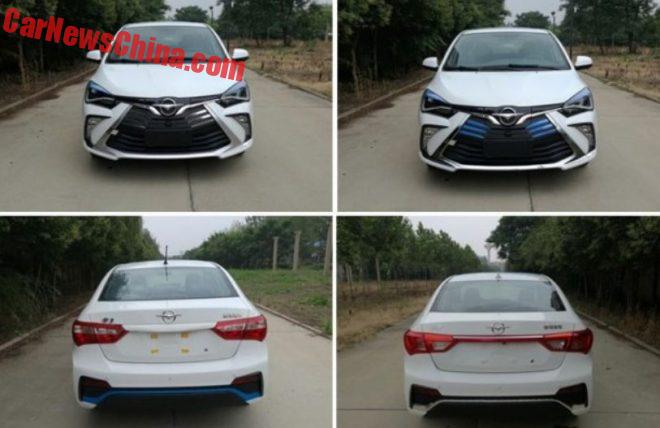 Interestingly, Haima will also offer the @3 without the blue paint. For if you want to drive electric in secret..? That grille is still there! Well, we will see if we can buy this @3 in the future. It surely is a striking vehicle, so when it comes out we will definitely have a closer look.