This is the brand new BMW 1-Series sedan for China, seen here arriving at the exhibition hall of the Guangzhou Auto Show where it will officially debut on Friday, but we cannot wait that long! The four-door 1-Series sedan is for China only, it is manufactured by the Briliance-BMW joint venture.
There will be three versions: a 125i Sport, a 120i Luxury, and a 118i base model.
Engines: 125i = 231hp 2.0 turbo. 120i = 192hp 2.0 turbo. 118i = 136hp 1.5 turbo.
The 1-Series sedan is based on the front-wheel drive BMW UKL2 platform (wiki).
Size: 4456/1803/1446, and wheelbase is 2670.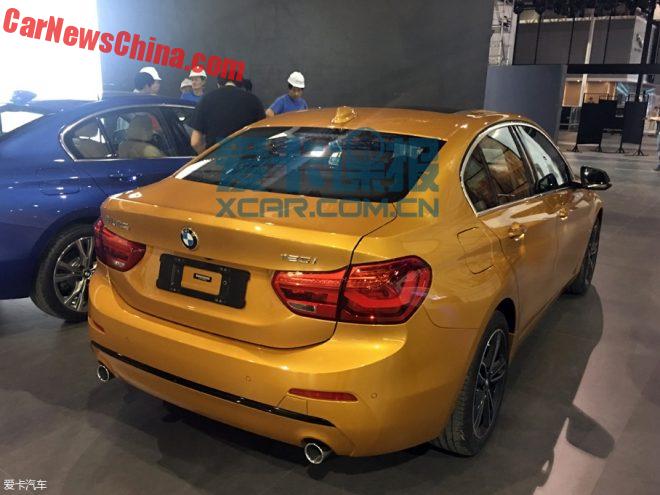 The orange car is a 120i. It has become a very stylish little car but it looks like a Volvo S60 from 3/4 behind. Lights are very large. Pipes look sporty. The 1-sedan will hit the Chinese car market in the first quarter of 2017. There are no plans yet for export to other countries.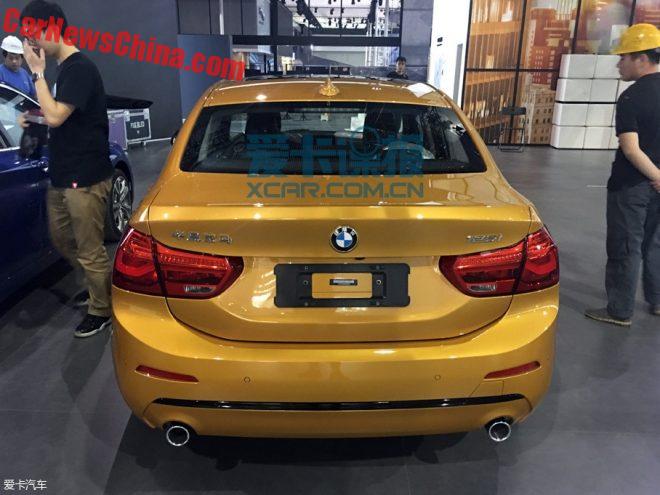 The market for compact premium cars is booming in China, with SUVs going like crazy, but the old sedan isn't dead yet. Sporty premium is popular. Audi has launched the locally made A3 Limousine, and Mercedes-Benz is working hard to get the CLA in production. Jaguar will likely follow with the new XE. The battle in the premium sedan segment is on…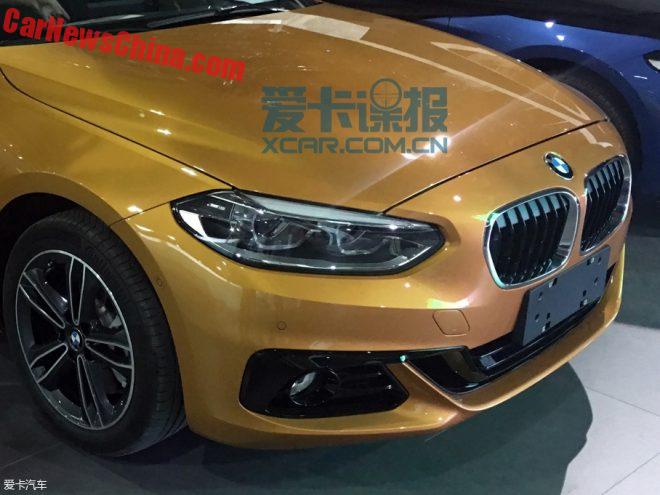 We will be at the show on Friday and Saturday and will make sure to have a good look at this little new Bimmer.