The Roewe i6 has been launched on  the Guangzhou Auto Show in China, and it has become one of the best looking Chinese sedans ever. It comes in two flavors: the i6 petrol version and the ei6 hybrid. The red car on the first photo is an i6. It has a huge shiny grille. The grille of the ei6 however is…
… even bigger. The bumpers are different too.
The i6 will be available with two engines: a new 1.0 liter three-cylinder with 125hp, which seems just enough for such a big car, and the well known 1.5 turbo with 170hp.
The ei6 uses the 1.0 plus an 82hp electric motor, adding up to 207 hp.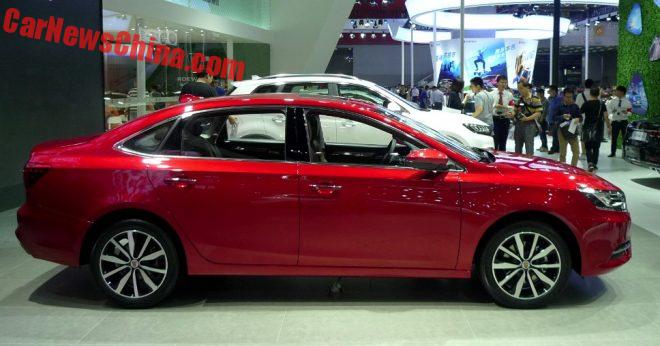 A beautiful profile, and very sleek with a Cd of only 0.25.
Size: 4671/1835/1464, and wheelbase is 2715.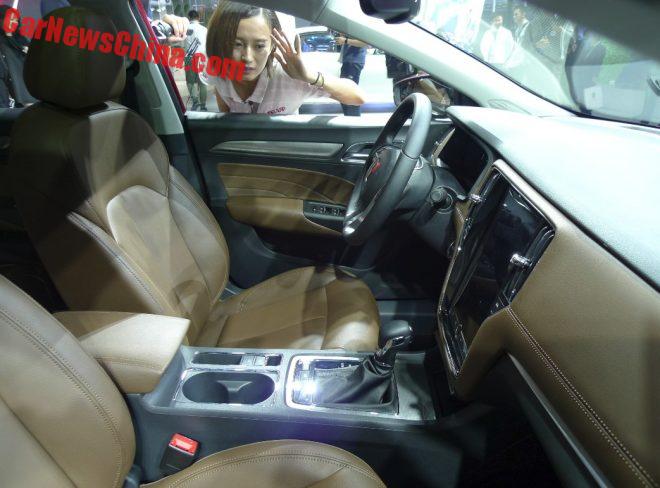 They didn't open the doors but the windows were clear, showing a very good looking interior with loads of leather. This is the i6. The touch screen is 10.4 inched and runs on Alibaba's YunOS, the same system that also infotains the Roewe X5.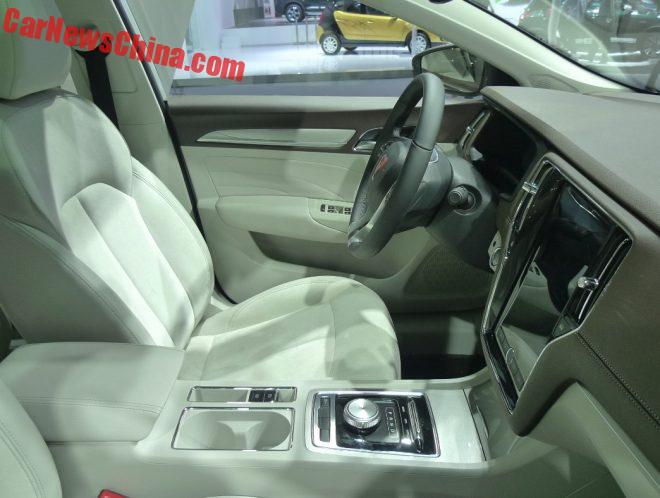 The ei6 has a trendy gearknob instead of a lever. Otherwise the same interior.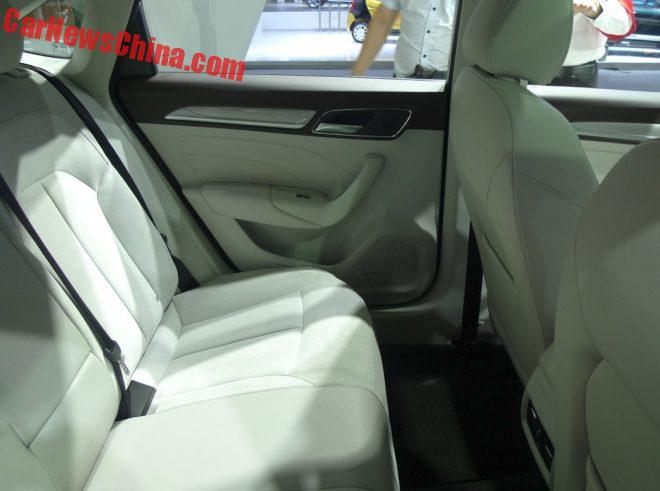 Lots of space in the rear.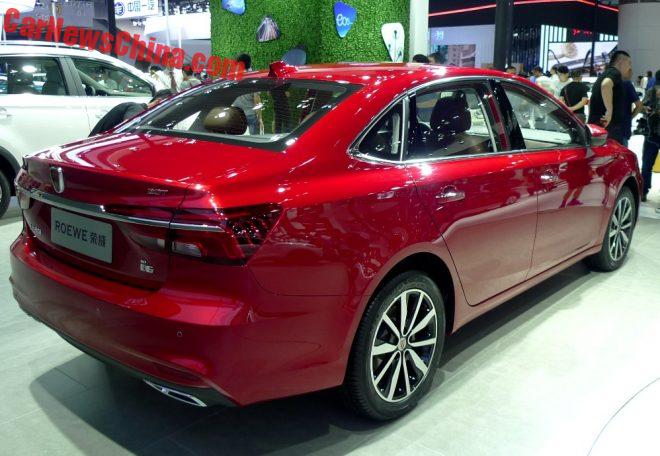 The pipe tips are fake. The real pipe is hiding under the bumper.
The i6 is the successor of both the Roewe 550 and the Roewe 750, which was retired just last week. Size wise it is closer to the 550 than to the 750, which could indicate a longer L version is on the way to cover all the ground lost.
The i stands not for iPhone but for internet, innovation, and intelligence. What a trendy name! So i!
The i-sixes will hit the Chinese car market in Spring. Price is yet unknown but when we take a median line between the prices of the 550 and 750 we end up with about 120,000 yuan for the base car.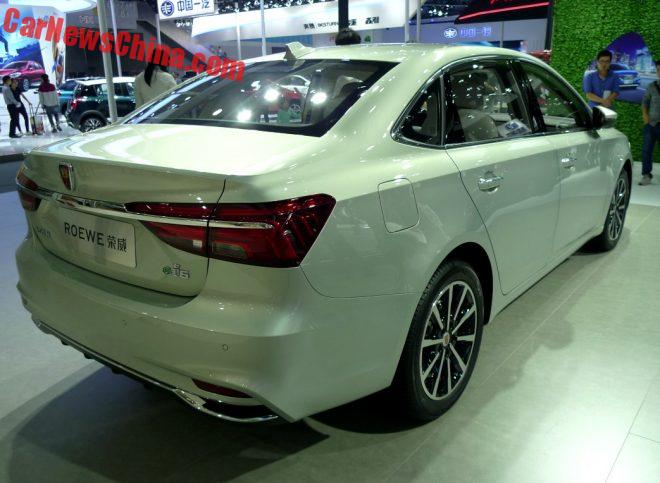 The ei6 with another bumper.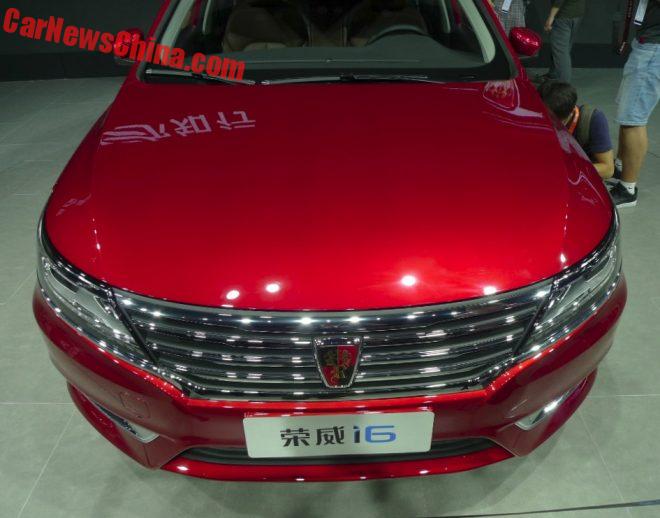 A beautiful shiny grille with a big badge! Modesty is for Europeans.