The Shanghai Automotive Industry Corporation (SAIC) has officially announced that it has ended production of the Roewe 750, and that means the Rover 75 is finally dead. The 75 was manufactured from 1998 until 2005 when the MG Rover Group went bankrupt. SAIC bought the rights to the 75, but they didn't get the Rover name and therefore had to create the Roewe brand.
Rover's sister brand MG was snapped up by Nanjing Auto, another Chinese car maker. In 2006 Roewe launched the Roewe 750, based on the long-wheelbase Rover 75. One year later Nanjing Auto launched the MG7, based on the standard-wheelbase MG ZT.
The two companies got into a fight over rights and platforms that got so nasty that the government intervened, ordering SAIC to buy Nanjing Auto in 2008, bringing the Roewe and MG brands under one owner again. SAIC subsequently launched a long-wheelbase variant of the MG7, because you can never have enough limousines, and called it the MG7 L.
Production of the MG7 ended last year, but the Roewe 750 held out until, well, yesterday.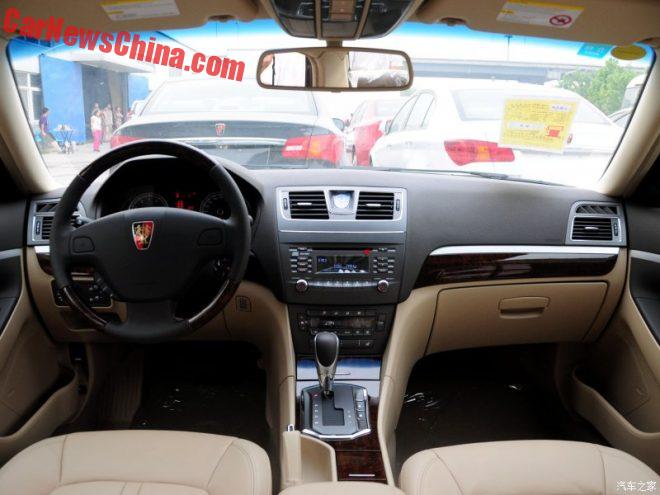 The 750 received an extensive facelift in 2012, and that was the last update it would get. The most recent list price ranged from 162.800 to 251.800 yuan. In its final years it was available with two engines: a 2.5 liter V6 with 184hp and a 160hp 1.8 turbo, both mated to a five-speed automatic.
The 2.5 liter V6 is based on the Rover K-series engine that was offered in the 75. The 1.8 turbo was developed by SAIC. In 2012 Roewe also launched a hybrid variant build around the 1.8 turbo with close to 200hp. It was not a success and lasted just two years.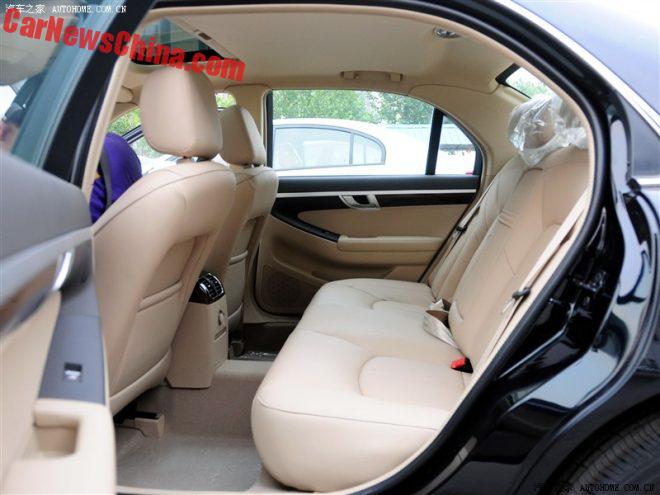 The Roewe 750 was a luxurious and good looking car, but it was getting very (very) old compared to the competition. Whether there will be a successor is yet unknown. The 750 always sat a bit awkward between the Roewe 550 and Roewe 950, overlapping up and down. SAIC might as will decide to let those two handle the sedan business.
It is however not impossible that the Roewe 750 makes a comeback somewhere somehow. This after all is China and Chinese automakers hate to throw platforms and tooling away. The main destination for discarded cars is Baojun, an entry-level brand under Wuling, which is a joint venture between SAIC, General Motors, and Wuling Automobile. Maybe they fancy a distinguished British-born sedan..?
But if you want the real Roewe you better run to a dealer now. Some still got a few 750's around and I bet they will give you a very good deal. The black car on the photos looks very attractive…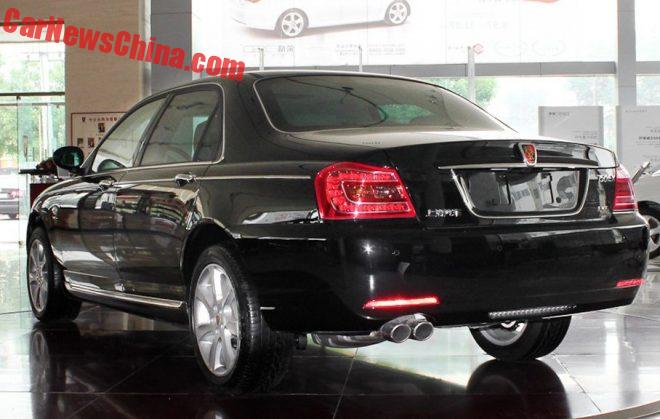 The end, then. Goodbye old Roewe 750 Rover 75. It was great to have you here for such a long time. You were a great car. Fare well.