This is the new Wuling 310W, a hip-ish wagon based on the Baojun 310 hatchback. It is however quite a lot bigger; 60 centimeter extra length and 20 centimeter extra wheelbase. It is rated as a five-seater but on the photo of the rear end we can clearly see an extra pop-up bench in the back with another two seats.
This is the 310 hatchback. Price starts at 36.800 yuan and ends at 49.800 yuan. Lone engine is a 1.2 liter four-cylinder petrol with 82hp, mated to a five-speed manual transmission. A 109hp 1.5 will be added to the lineup soon.
Size 310: 4032/1682/1470, and wheelbase is 2550.
Size 310W: 4620/1710/1515, and wheelbase is 2750.
The W is bigger on all sides.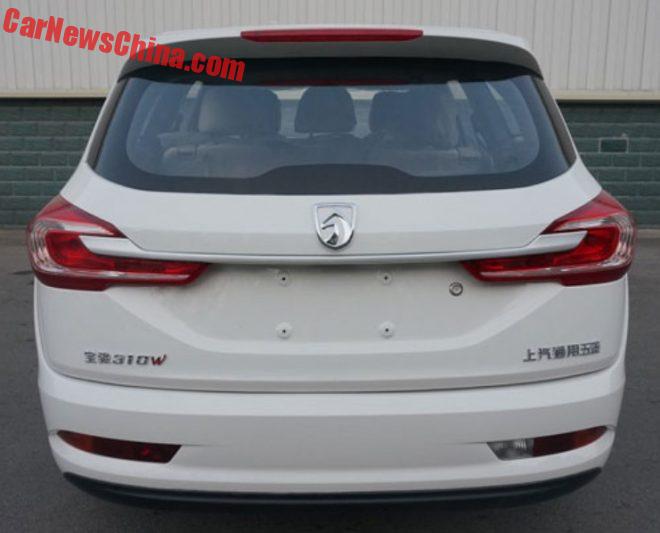 The rear with the W badge in red, indicating it will be marketed as something sporty. Rear lights are of an entirely new design. Third row of seats clearly visible through the window.
Baojun is an entry level brand under the SAIC-GM-Wuling joint venture, in which GM has a 43% stake. The other partners are SAIC (aka Shanghai Auto) and Wuling Automotive.
SAIC and GM are also tied up in the giant Shanghai-GM joint venture that makes Buick, Chevrolet, and Cadillac cars for the Chinese market.