This is the new in-your-face Huansu S5 SUV for China, sporting an enormous lower grille with loads of shine. The gille is flanked by two black hooks in the bumper and supported by a gray skid pad. Very impressive and just a tad too much Lexus.
The Huansu S5 stands on the same platform as the Beijing Auto Senova X55. Huansu ('Magic Speed') is a new sub-brand under Beijing Auto. The Huansu series are manufactured by Beiqi Yinxiang Automobile, a joint venture between the Beijing Auto (Beiqi) and the Yinxiang Motorcycle Group based in Chongqing.
Price for the X55 starts at 76.800 yuan and ends at 119.800 yuan. Engines: 116hp 1.5 and a 160hp 1.5 turbo.
Size: 4405/1809/1685, wheelbase 2650.
The Huansu S5 will get a new F13B 1.3 liter turbocharged engine with 133hp. This is the same engine that will also power the upcoming Bisu T3. It is made by a Chongqing company called Kaite Engine, and it will be used to power several more cars under the Beijing Auto umbrella, including mini MPVs and mini vans. Transmission for the S5 will be a five-speed manual.
Size S5: 4460/1820/1685, wheelbase is 2650.
The S5 will likely be a bit cheaper than the X55. Expect price to start around 70.000 yuan. It will be launched on the Chinese auto market in the first quarter of 2017.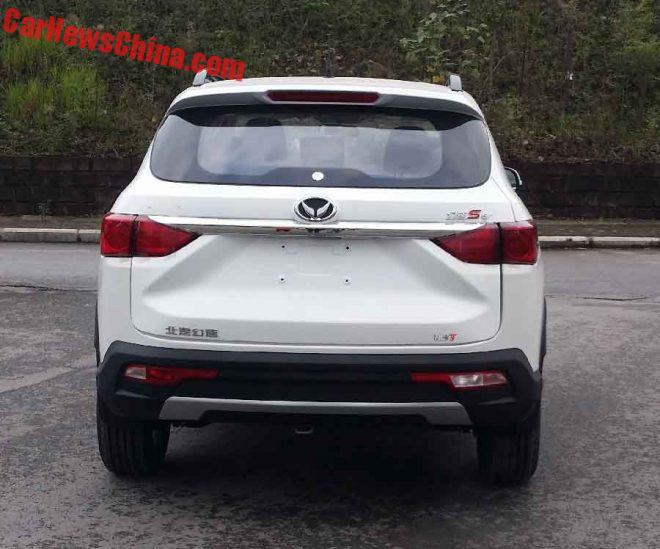 The rear isn't as exciting as the front. One could even argua the rear is bland. The lights look somewhat unfinished. But there is some crazy; the S of S5 is red, and the T of 1.3T is red too. How sporty. I like red badges.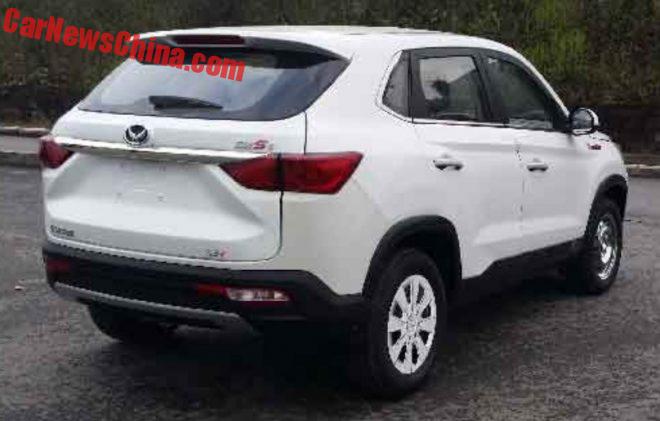 The rear wheel cover has been Photoshopped in. Steel wheel up front.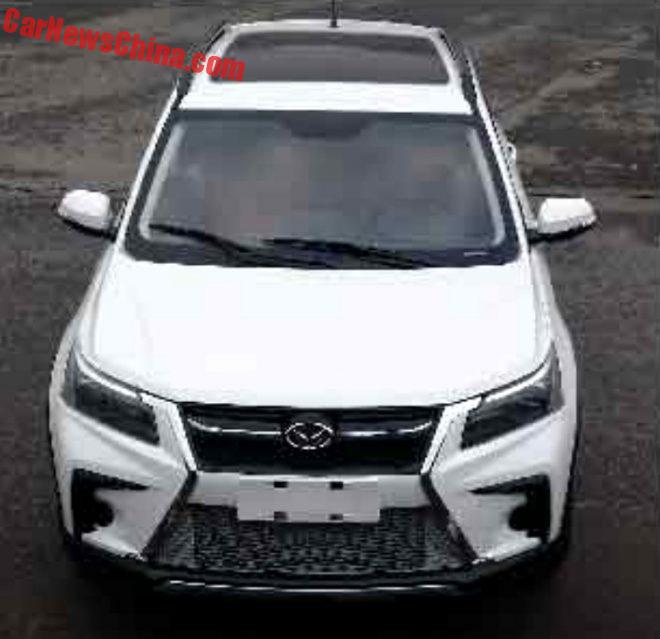 The grille is a masterpiece, even more impressive than the grille on the S6. Where is this, going to end..?