These are the very first photos of the production version of the seven-seat Kia KX7 SUV. The KX7 debuted last week in Guangzhou but the lone car on the booth was dressed up the max. The real thing has a bit less bling. The K7 is the new flagship SUV for Kia in China, it will hit the market in March.
The KX7 is Guangzhou.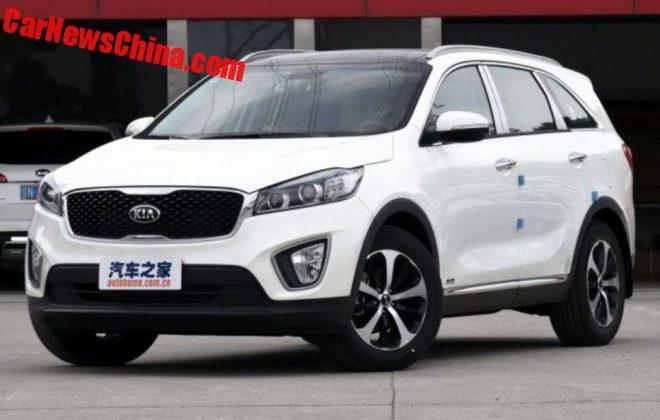 The Kia KX7 is based on the current third generation Kia Sorento.The Sorento is imported into China from South Korea which makes it a bit more expensive than offerings from the competition. Not much more expensive because South Korea and China have a sweet little trade deal that eliminates most import taxes on cars. Nevertheless, Kia thought it wiser to shift to local production.
Price of the Sorento starts at 230.000 and ends at 370.000 yuan. Engines: 188hp 2.4, a 200hp 2.2 turbo diesel, and a 241hp 2.0 turbo. The diesel variant is only marketed outside the big cities, where diesel-powered passenger cars are mostly forbidden.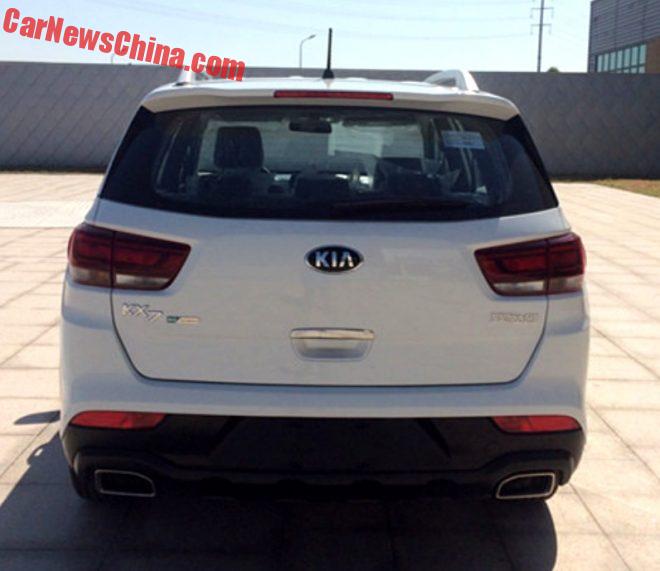 The Kia K7 then will be made in China by the Dongfeng-Yueda-Kia joint venture. It will be launched on the Chinese car market in March. It will get exactly the same engines as the Sorento, all mated to a six-speed manual or a six-speed automatic. The high end models will be 4WD. Price will start just above 200.000 yuan.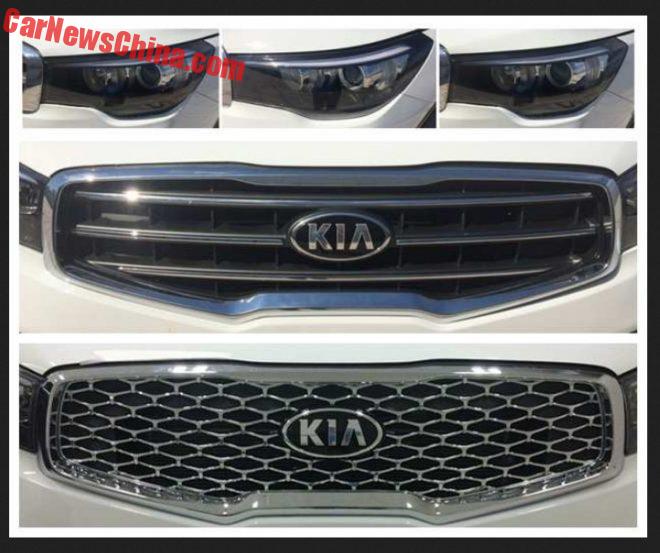 Happily the shiny grille of the show car will be available on the production car, likely on the high-end variants.