With all the fireworks surrounding the new MG ZS one might almost forget the good old GS. But there is news; the GS will receive a facelift and the new model will be launched on the Chinese car market in December. One example was seen in an MG dealer, likely for a dealer event. The facelift includes a new grille, new rear lights, and new bumpers.
This is the current car. Its full name is MG GS Rui Teng. It was launched in March 2015. Price starts at 109.700 yuan and ends at 179.700 yuan. Engines: a 170hp 1.5 turbo and a 220hp 2.0 turbo.
The MG GS stares its platform and engines with the recently launched and much-hyped Roewe RX5. The RX5 has been outselling the GS right from the beginning, moving 20.000 units in October whereas the GS only sold 3660 units. One of the reasons of its success is the fancy infotainment system that runs on Alibaba YunOS and has loads of innovative functions and even more apps.
One might expect that SAIC, the owner of the MG and Roewe brands, would fit the same system into the MG GS. But they won't. The GS will retain its current infotainment system, which isn't very good or fancy at all.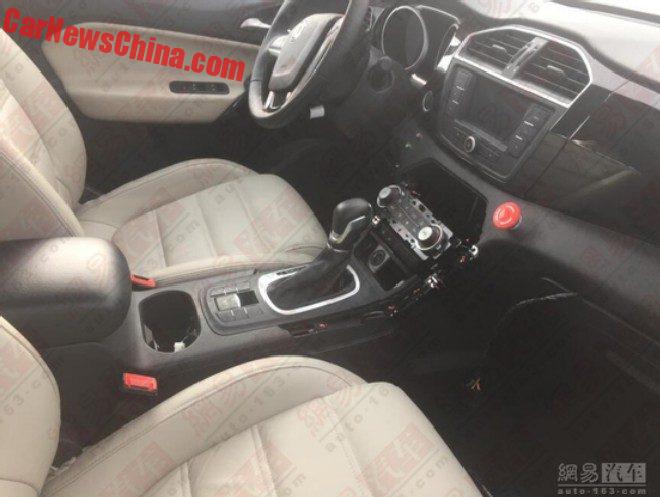 Interior of the facelifted car. Some new materials here and there. New buttons on the center stack. New steering wheel. But no new screen.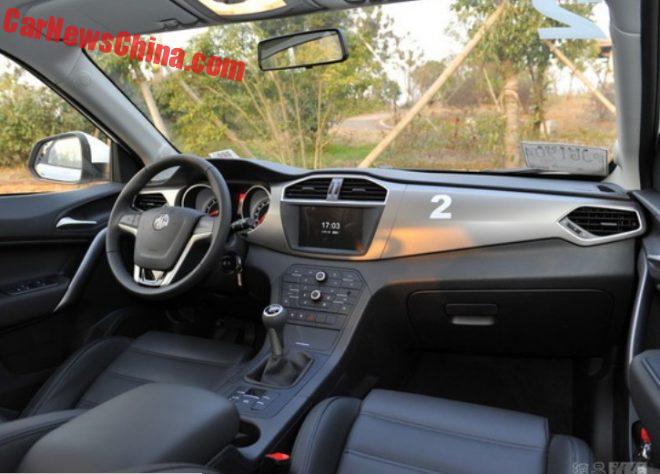 Current.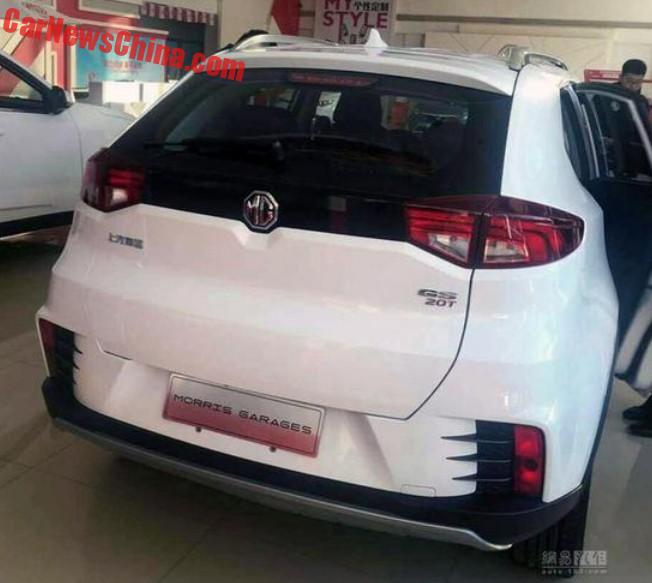 The rear end with new lights and useless but speedy-looking air flaps next to the fog lights. Well, at least they got rid of the ugly chrome.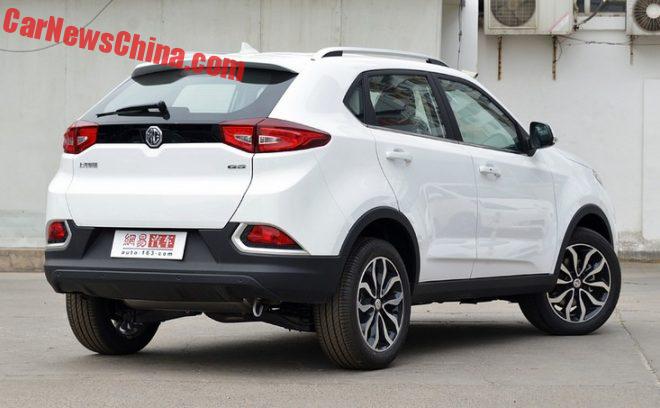 Current.