Spy Shots showing the Lynk & Co 01 SUV testing in China. Lynk & Co is a new brand under Geely, set to compete with the likes of Toyota and Volkswagen. It will be aimed at the young, with fancy electronics, an AirBNB-like share function, and shiploads of apps to download. Their first car is called the 01 and will hit the Chinese car market in Q4 2017.
The Q4 2017 date was announced by Geely, but I think they are fooling us; the 01 looks very close to production already. We go for a launch of the production version on the Beijing Auto Show in April. The interior: a large ad very flat touch screen. A sporty thick-rimmed steering wheel. An analogue speedometer flanked by TFT's. Square-shaped air vents that don't really match with the rest of the interior design. Center tunnel is very clean with a trendy ever for the automatic 'box, an electronic parking brake with an autohold function, and two cup holders. The red button is a typical test car emergency button, hitting it kills the electricity and thus the car.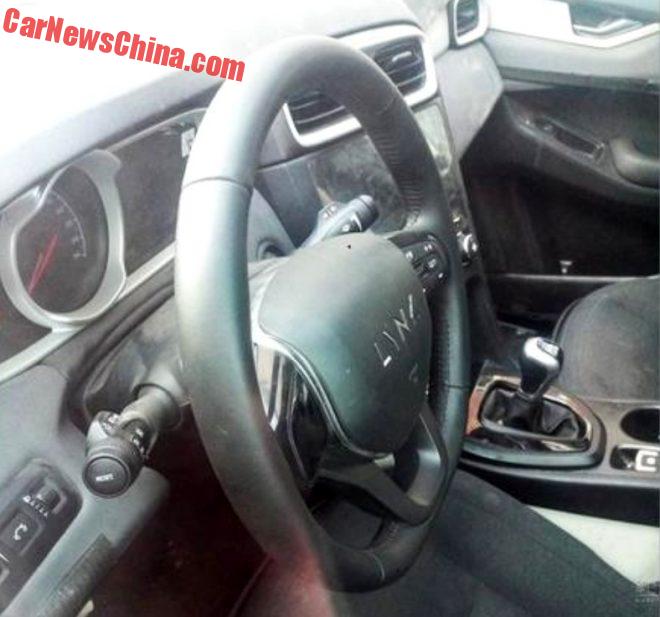 Another interior with a manual gearbox. Bit surprised about that, I thought they would ditch the manual altogether, and I also expected the instrument panel to be fully digital instead of half. What are these young buyers going to think..?  LYNK badge on the wheel, but no & Co.
The 01 SUV is based on the new Volvo-Geely CMA platform, which will also underpin the upcoming new Volvo 40-Series, which was previewed by the 40.1 and 40.2 concept cars.
Engines are from Volvo: a 1.5 liter three-cylinder engine with about 180hp. That will the the base engine. It will be joined by a 1.5 hybrid with about 220hp and a four-cylinder 2.0 turbo with 240hp.
Price will range from 130.000 to 190.000 yuan ($19.000 – 28.000) In China the Link & Co cars will be sold via a separate dealer network. Eventually the brand will be exported to Europe and the U.S., but when exactly is very unclear at the moment.
After the 01 (code named CX11) another three cars will be launched, all based on the CMA platform: a sedan code named CS11, a hatchback code named CH11, and a crossover code named CC11.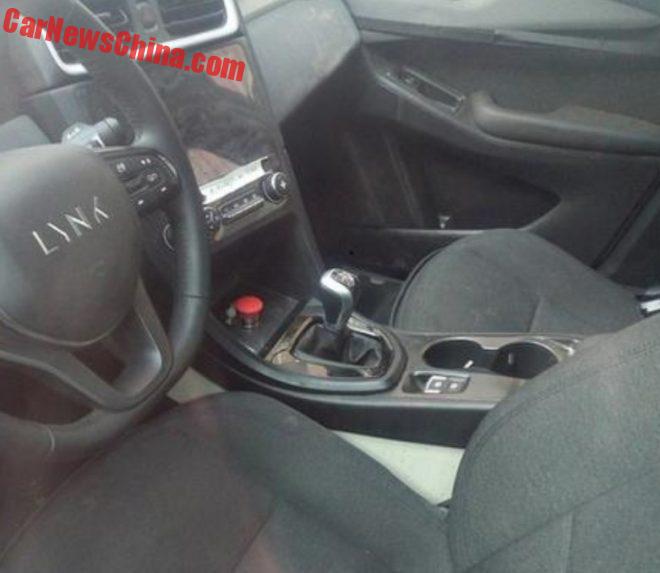 Screen measures 10.1 inch.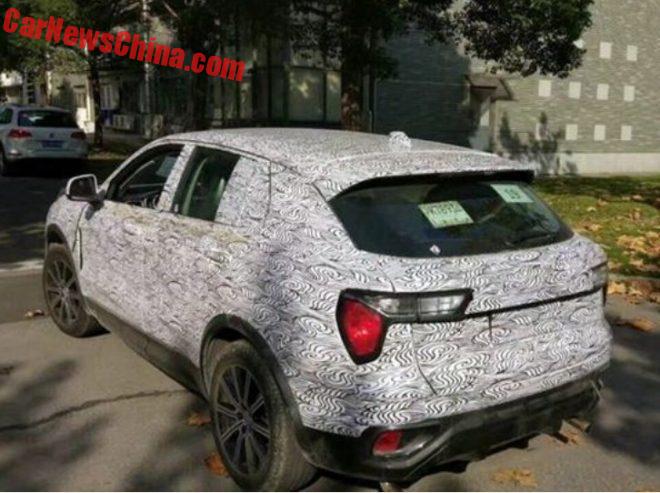 Light units are huge. Isn't there an app available to make 'm a bit smaller?