A very sleek first generation Mitsubishi Diamante sedan, Spotted in China on a car market in east Beijing. The vehicle was dirty and dusty but otherwise in good shape. It was undergoing maintenance at a nearby shop and staff told me it was running fine but leaking some oil.
Dash in good shape too with the original radio/CD/cassette player in place. The Diamante had it all.
The first generation Mitsubishi Diamante, also known as Sigma/Magna/Verada/V3000, was manufactured from 1990 until 1996. It was a stand-alone model developed to bring the Mitsubishi brand into a higher segment of the market. The Diamante name honors the Mitsubishi logo, which consists of three diamonds.
The Diamante was a rather advanced vehicle, available in FWD or AWD. All engines were V6 units. The smallest was a 2.0 liter V6 with 122hp, in the middle sat a 2.5 liter V6 with 173hp, and atop a 3.0 V6 with 207hp. The absolute top spec Sigma was the 30R-SE 4WD, which came with the 3.0 V6, ABS, traction control, 'Active Electronic Control Suspension', speed sensing power steering, and ventilated brake discs.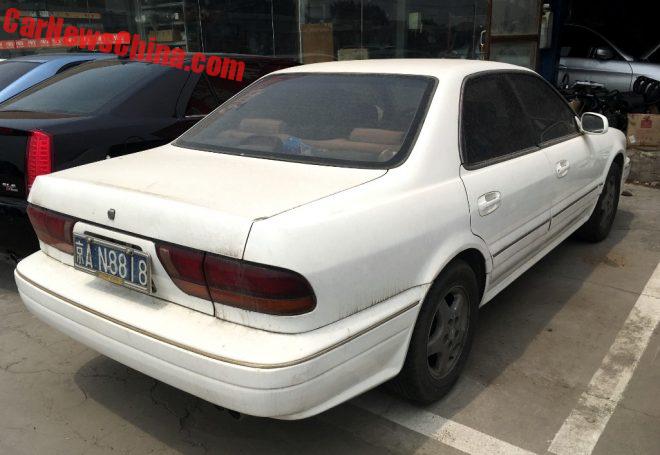 This white Beijing car is an ex-U.S. example imported into China in 1998. It has the 207hp 3.0 V6 under the bonnet, mated to a 4-speed automatic. License plate is as old as the car and it is very lucky too with three times 8. Eight is a lucky number is Chinese culture.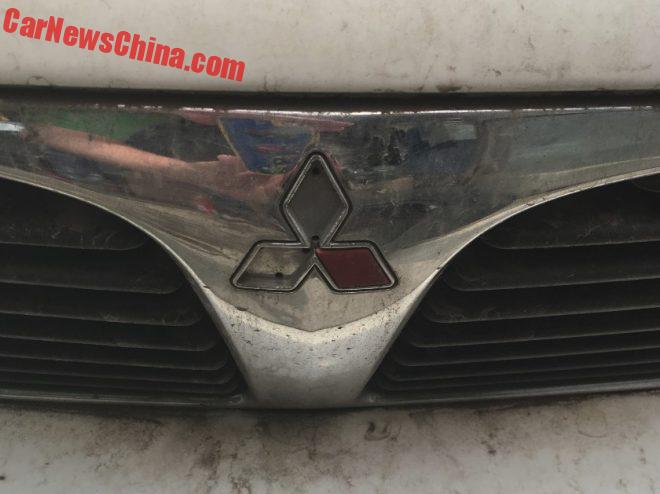 The diamond logo is missing two diamonds. But no matter that!, may the Diamante shine on the streets of the capital for a many years more.