Spy Shots showing the facelifted Luxgen U6, it is expected for debut on the Shanghai Auto Show in April. The facelift includes a new grille, renewed lights, new bumpers, and updated interior, and a new PSA engine under the bonnet.
This is the current Luxgen U6. It was launched in May 2014. Price starts at 119.800 and ends at 200.800. Engines: 180hp 1.8 turbo and a 2.0 turbo with 188hp.
Power of the 1.8 turbo has gone up with an impressive 30hp since launch, when it was rated at 150hp. I can't find any news about the engine being renewed in the last two years. Wuzzy, would love to do a dyno test, bet it will still have 150 horses. Power of the 2.0 turbo has gone up to, from 170hp in 2014 to 188hp today. Strange, very strange.
But anyway, the 1.8 turbo is going to die. It will be replaced by a PSA (Peugeot-Citroen) 1.6 turbo with 167hp. Luxgen and PSA share a partner.
Luxgen is a brand from the Taiwanese Yulong Group. Luxgen cars are made in Taiwan by Yulong, and in China by the Dongfeng-Yulong joint venture. Dongfeng also has a massive joint venture with PSA, making Peugeot and Citroen cars for the Chinese market, many of which have that same 1.6 turbo under the bonnet.
It seems likely that Dongfeng brokered a deal. The PSA 1.6 turbo is locally made, whereas the current Luxgen engines are made in Taiwan and shipped to China, adding transport costs and import taxes to the total price tag.The locally-made 1.6 turbo would bring the price of the Luxgen U6 down (or margins up).
PSA also makes a perfectly fine 2.0 turbo in China, but Luxgen isn't going to use that one, not sure why, maybe it doesn't fit.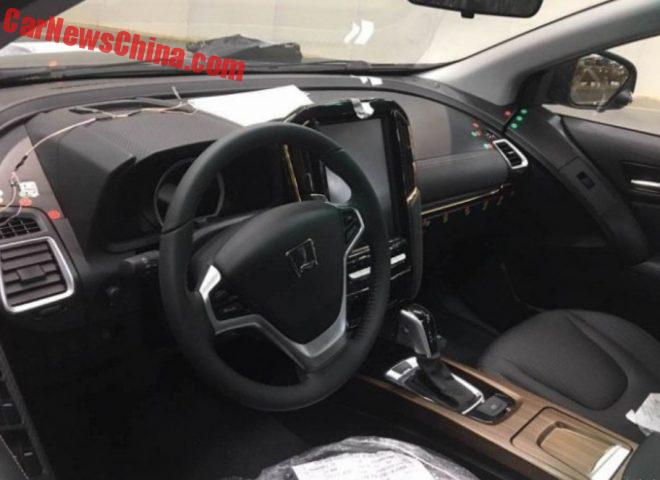 The center stack and center tunnel are all new, with a huge touch screen and good looking wood. Gear lever unit is new too.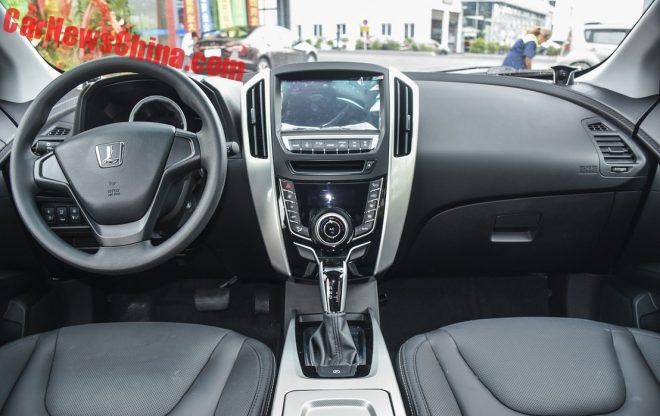 Current.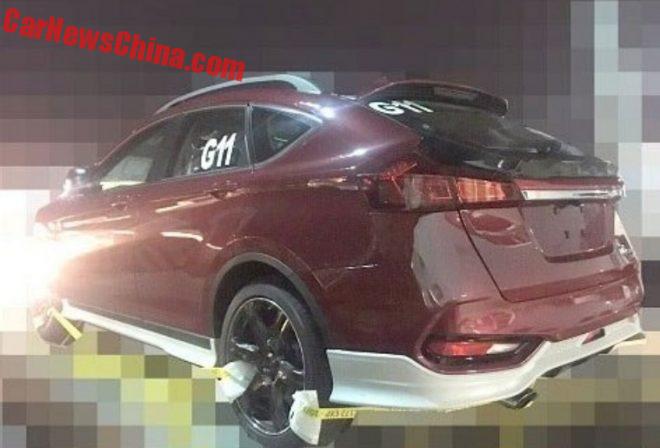 New rear lights, new strip between said lights, a new bumper, and it has new alloys as well.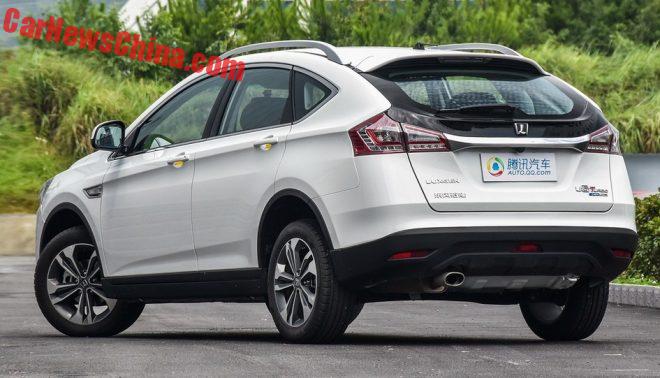 Current.