This is the most beautiful electric car in China today. It is simply called 'Supercar' and it surely looks fast, with a low slung body and huge air scoops in the bumper. It is a two-seat speedster without a roof or trunk, because all you need is speed.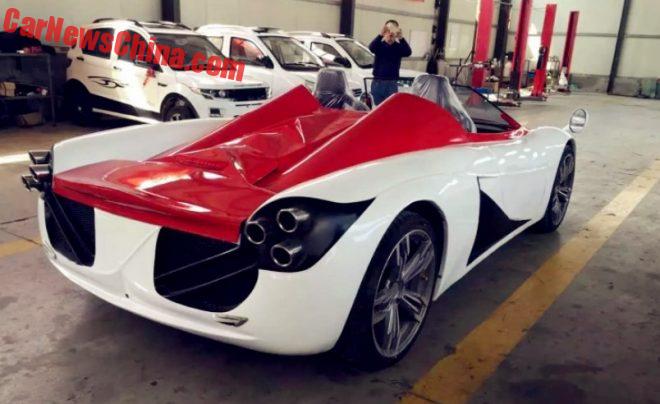 The rear is a work of art, it has six tail pipes that are of course fake but make for a very racy look. The Supercar is available in red, white, or two-tone red-over-white.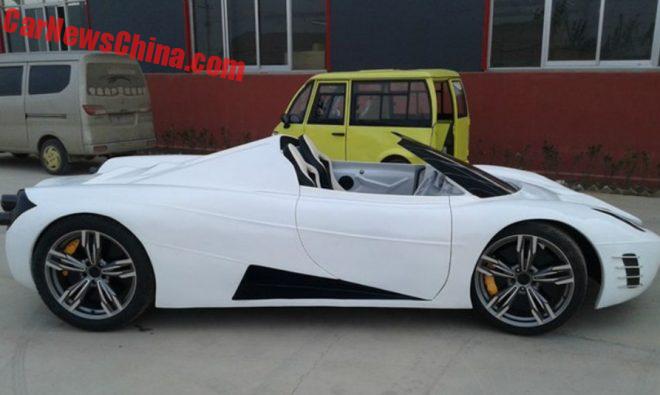 Here is a white example with yellow brakes. The air scoops on the sides are painted-on, so they differ here from the ones on the red car.
The Supercar is a so-called LSEV, a low-speed electric vehicle. These are basically small electric cars that can only be used inside the city. They come in all sorts; four wheels, three wheels, two-seat, seven-seat, taxi, bus, pickup truck, you name it and they have it. They are extremely popular in China's second and third tier cities. The hotbed of LSEV development is Shandong Province where I went to a massive LSEV show in 2015. With the booming sales come booming wallets and many LSEV makers are moving from basic vehicles into crazier stuff. The Supercar is the latest and so far the best result of that.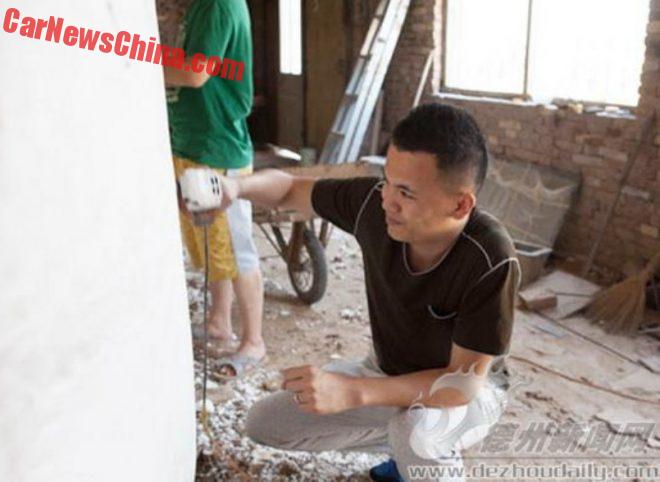 It is the brainchild of a certain Liu Shengqi, 26 years old and a native of Jilin Province. He had a dream of designing a sportscar for young people, and that is exactly what he did. He names Pagani and Ferrari as his inspiration, and that indeed is clearly visible. He worked seven months to finish the first prototype. When he ran out of cash he used the entire 50.000 yuan ($7200) he and his wife got from friends and family when they got married. Without risk no reward. Liu eventually moved to Shandong where he managed to convince a company called Shandong Qilu to take his Supercar into contract-production.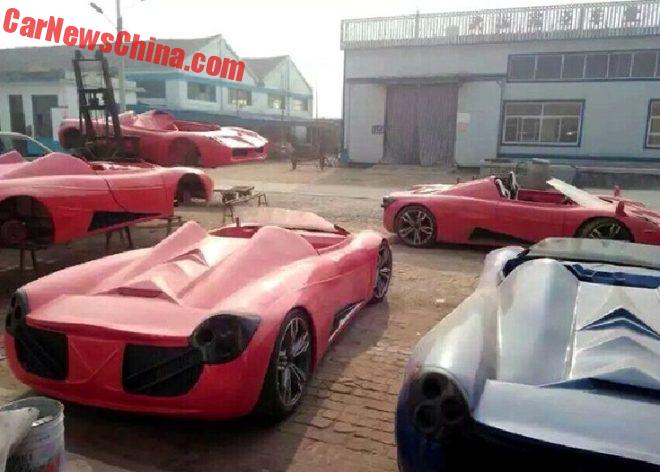 And Qilu went to work! A brilliant photo showing Supercars in various stages of production, reminiscent of those famous photos of the Ferrari factory in the 60's and 70's.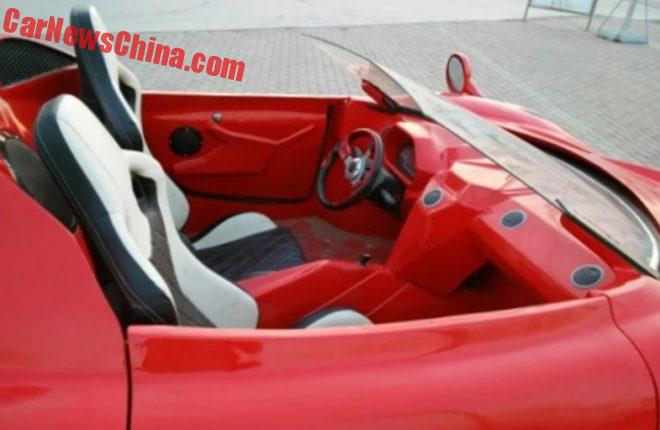 The interior matches the exterior for sheer drama. Sharp angles, a narrow center tunnel, sporty leather seats and a small steering wheel.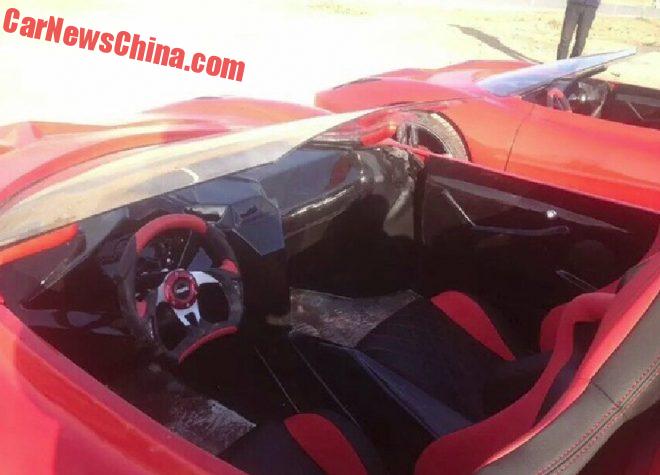 Another version with a slightly different dashboard, without the air vents and with a flat-bottomed steering wheel.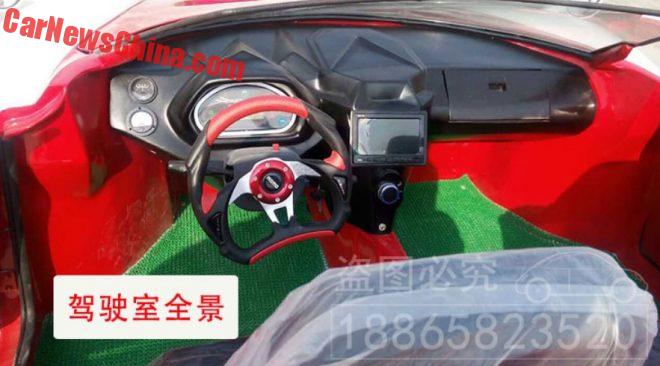 Another different dash with a small touch screen.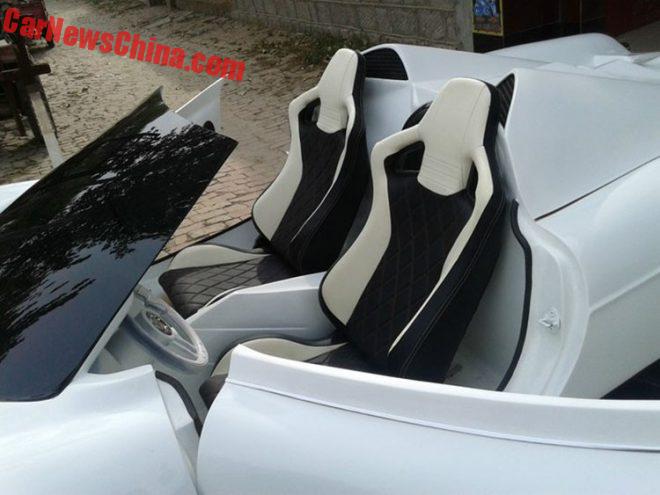 A white car with a white steering wheel! They are all different, they are all unique.
It appears that the mirrors are sourced from the Chery QQ, and then turned around 45 degrees.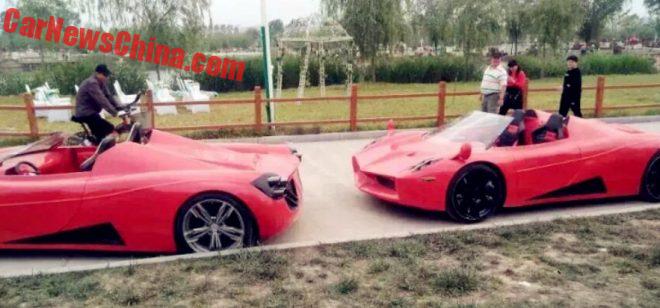 Looking ultra cool with black wheels.
The Supercar is currently offered for sale by at least four shops on Taobao, China's main e-commerce website. They all ask around 38,000 yuan for it, which translates to $5470, which is not a lot of money for so much 'supercar'. Some sellers also offer a more powerful variant for 52,000 yuan.
The base version has 4 horsepower, a 60V/120A lead-acid battery, a top speed of 40 km/h, and a range of 80 kilometers.
The more powerful version has 10 horsepower, a 72V/120A lead-acid battery, a top speed of 60 km/h, and a range of 100 kilometer. That is serious speed…
The body is made of fiberglass and weighs only 200 kilo. It is a very compact car: 4000/1700/1300.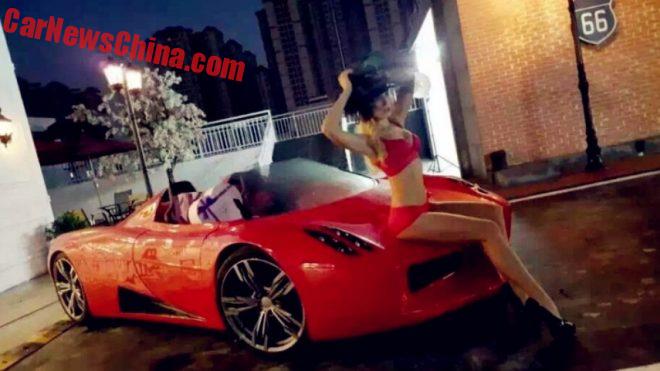 Sex sells. Note heart-shaped box on the passenger seat. What would be in there? A lithium-ion battery perhaps? China's LSEV makers rarely use lithium-ion because it would make their offerings too expensive. The larger factories use them for some of their export models, but even that is rare. So far lead-acid is still King in LSEV land, until a really cheap lithium alternative comes along.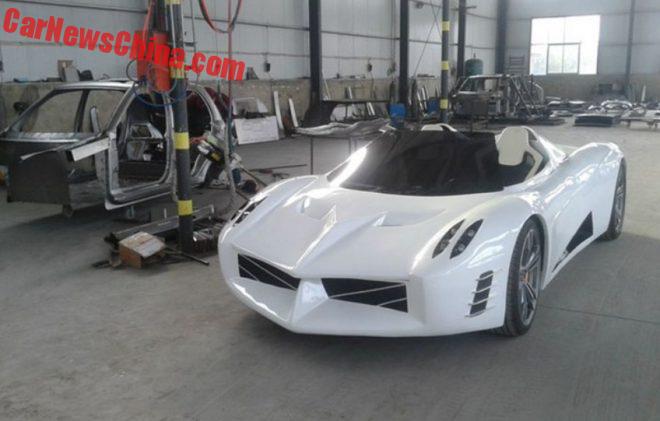 A very clean example in the factory with a fake air schoop in the front fender. On the left side another LSEV under construction, this one with a steel body.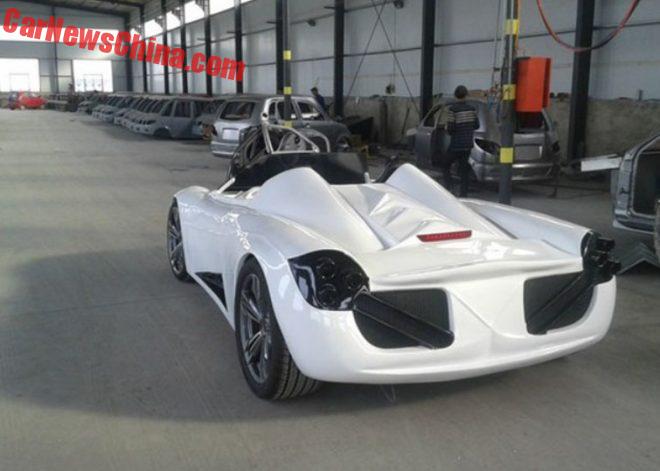 Ready to take on the world.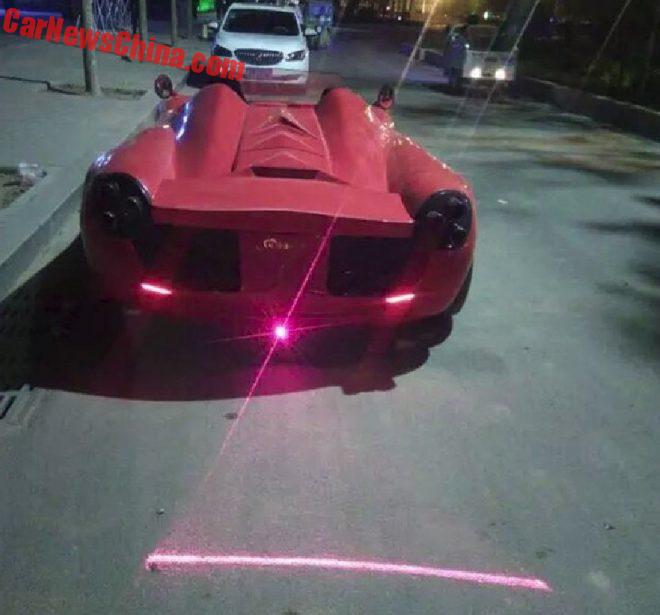 It also has a cool laser light in the rear bumper that can project a line on the asphalt.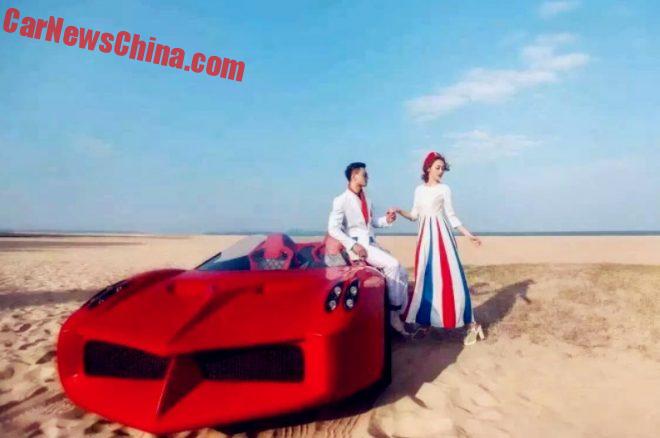 On the beach with love.
With many thanks to DMitra for helping me to identify the vehicle. DMitra is an LSEV fanatic and is the main contributor to this massive LSEV thread on ChinaCarForums.