A big black and beautiful Great Wall Haval H5 stretched limousine, Spotted in China on a car market in the great city of Chengdu. The giant vehicle was in very good shape and stood on sale for a mere 150.000 yuan, and that ain't much money for 6.87 meters of luxury.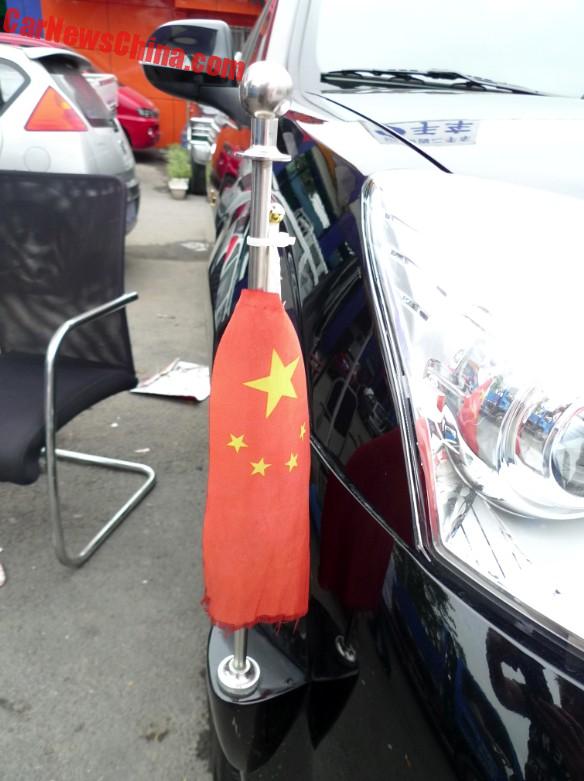 Flagpoles were standard, seen here with a Chinese flag.
The limousine was manufactured from 2006 to 2012. It debuted as the Great Wall Hover Limousine in 2006. It changed name to Great Wall Haval H5 Limousine in 2009. The H5 received a major update in 2010 with an all new grille, and the limousine followed along. The car we have here is a 2011 example, one of the last to roll of the line!
Great Wall had some success with the limousine. Many were sold to wedding companies in China. One white example was shipped to Cuba for Castro, and it was exported to several countries including South Africa. All the Great Wall SUVs are now sold under the Haval name, they got a zillion different vehicles and variants, but no sadly stretched limousine.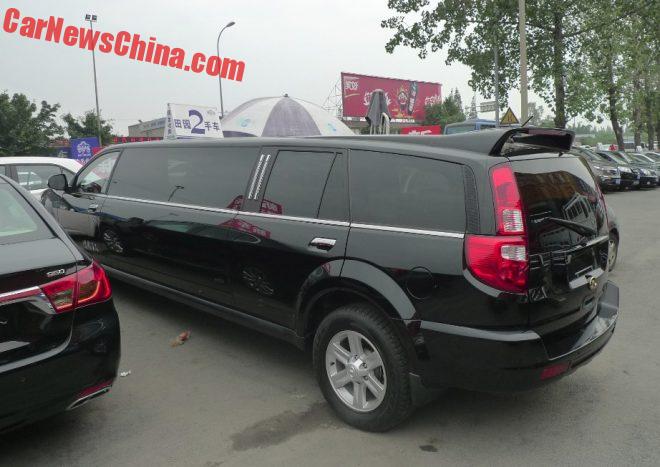 The rear wing is impressive, stretching all the way to the C-pillar.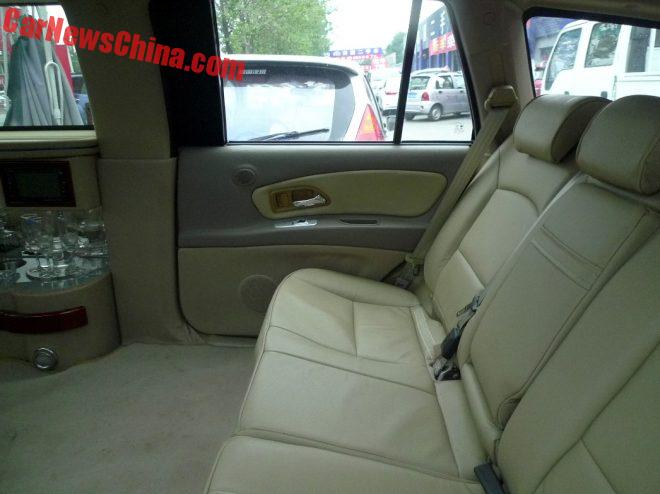 The limousine is officially designated as a seven-seater; three on the rear bench and four on the sofa. Beige leather looks a tad worn, and the floor is urgently in need of a cleanup.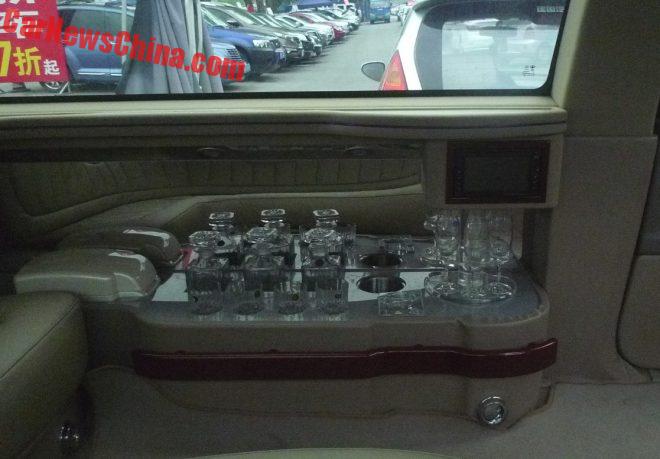 The mini bar with bottles and glasses. Tiny screen is the control panel for the karaoke system.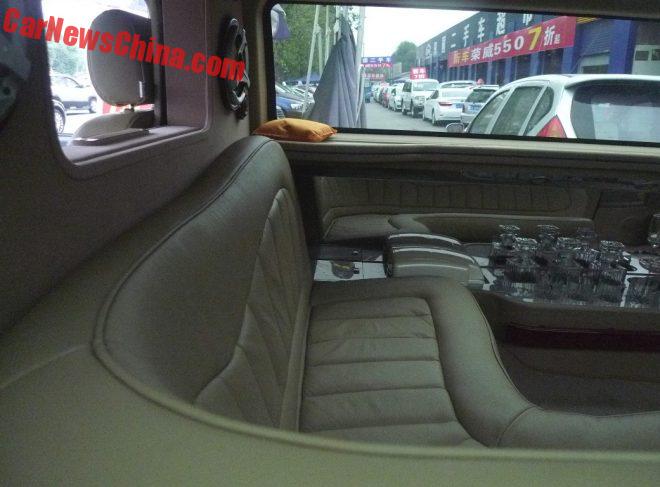 The sofa.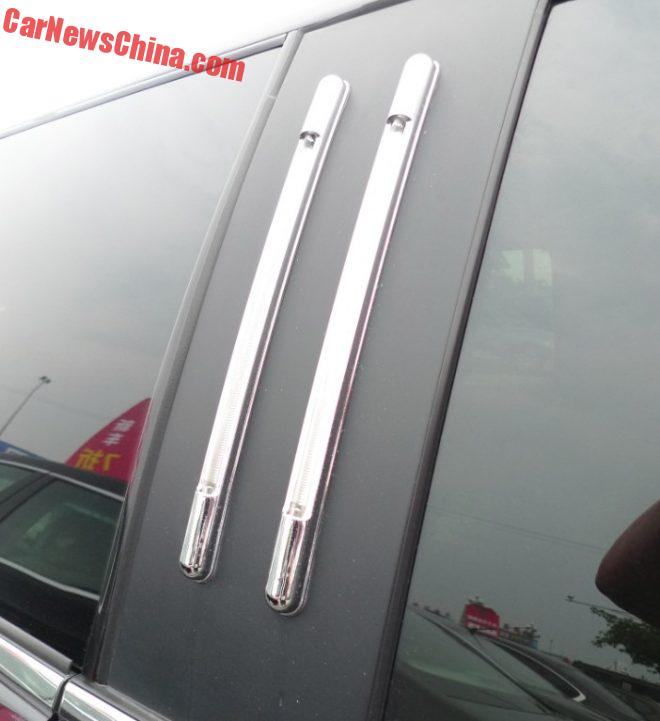 Decorations on the C-pillar.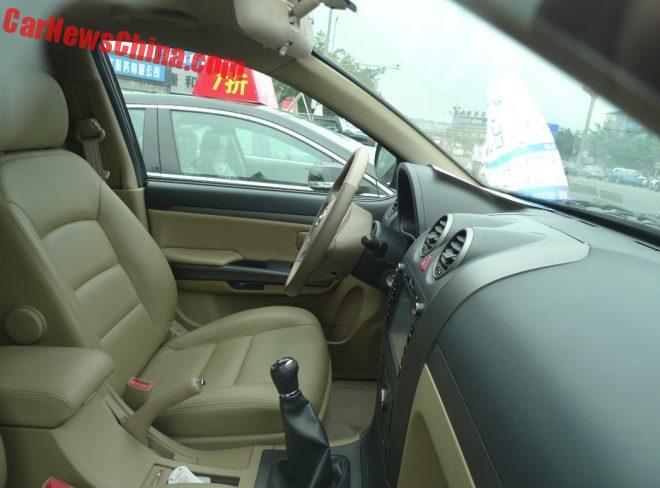 No changes in front of the divider; a typical standard H5 interior and dashboard. Engine was unchanged too, a 2.4 liter 4G64S Mitsubishi four-cylinder petrol with an output of 140hp and 205nm, mated to a five-speed manual transmission, which is a bit limousine un-like.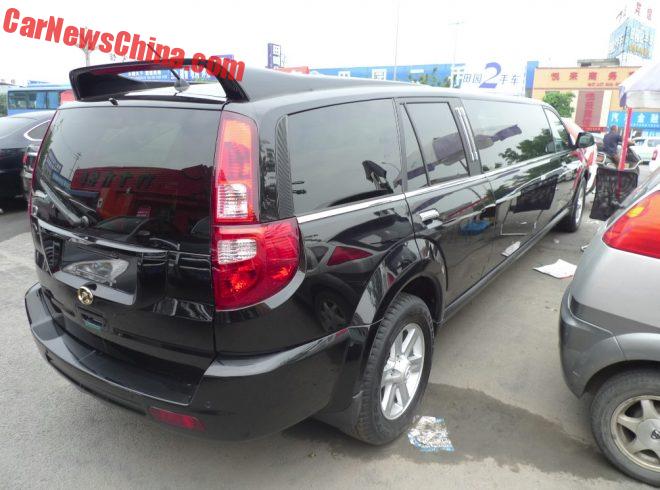 Wide tires with sporty alloys, ultra large tail lights. It sure has presence!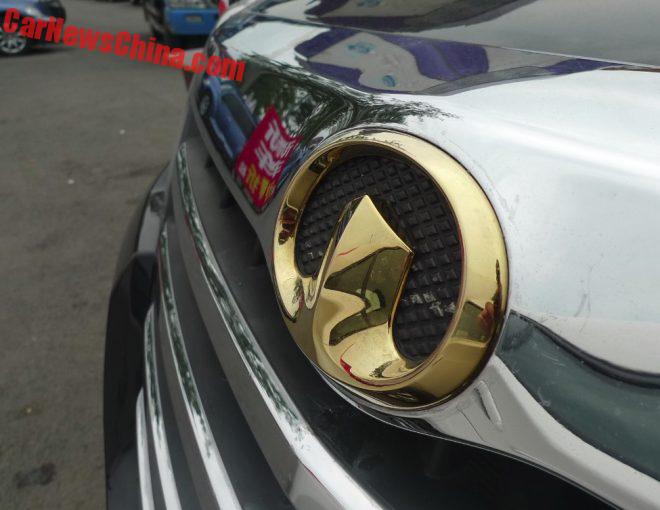 All badges were in gold. Limousines…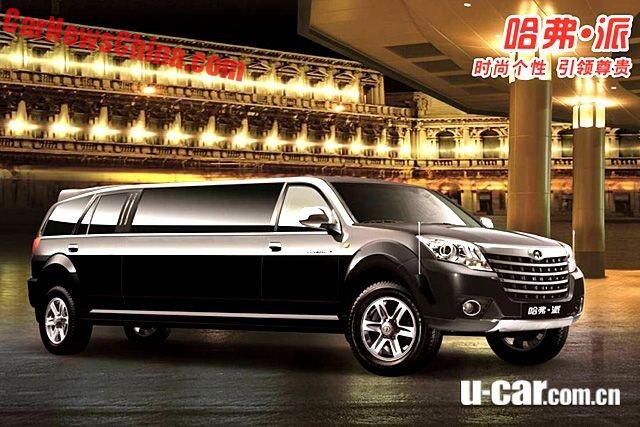 Original factory photo.