The Acura NSX has been launched on the Chinese car market. As usual there was a launch ceremony with bigwigs and speeches, and a shameless exploitation of Ayrton Senna, who was somewhat involved in the development of the old NSX.
There is only one version available and it costs 2.89 million yuan or $420.000.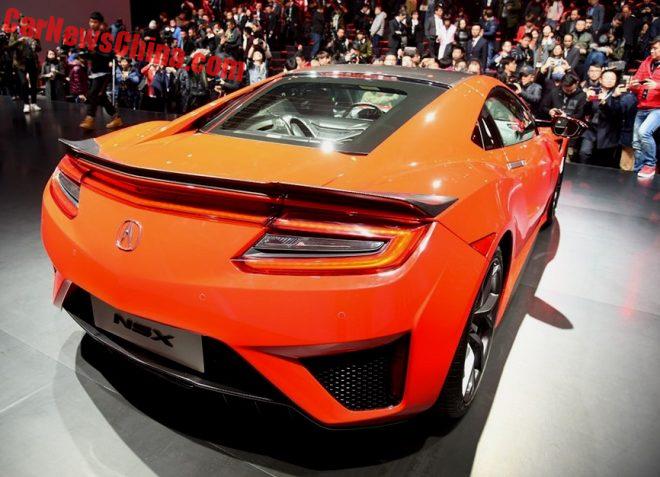 In the United States the NSX costs $156.000. The huge difference can be explained by taxes and by greed. There is a lot of hype in China about the NSX and Acura wants to cash in.
The NSX is made in the United States and powered by a 3.5 liter petrol engine. That makes for a 25% import tax and for a 25% consumption tax. Nothing too complicated! The hybrid system doesn't matter for taxes on imported cars. 156.000 + 25% = 195.000 + 25% = 243.000. That leaves $177.000 free to spend for Honda. Good money but the NSX has good power. Total output is 573hp and 645nm, and the 'box is a nine-speed DCT.
Well, let's hope they spend all the Chinese money of their Formula 1 engine program; Senna would have been ashamed of the current one.