Luxgen is working on a new compact SUV-crossover for China, complete with black wheel arches but yet without roof rails. The new SUV will get a similar nose as the recently launched Luxgen 3 sedan. It will be positioned under the Luxgen U6, debut is expected for the Shanghai Auto Show in April.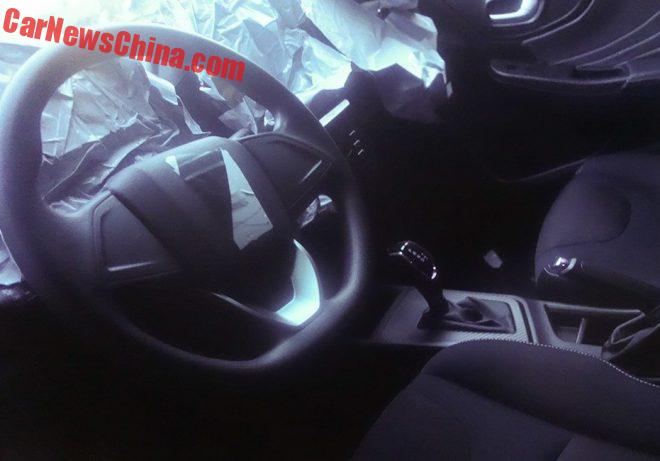 The interior with a sporty flat bottomed steering wheel, a narrow center tunnel, a conventional handbrake, …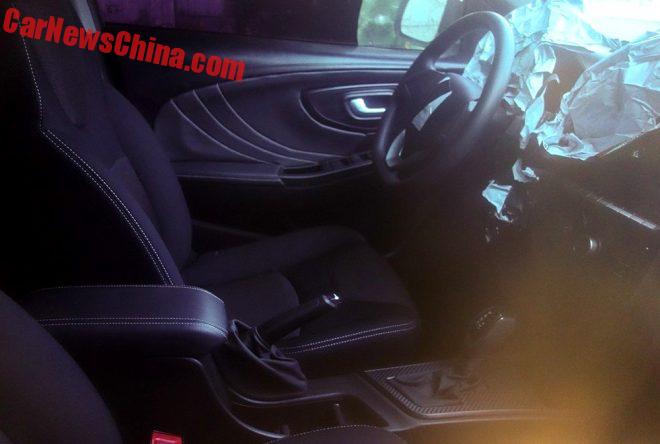 … fake-carbon fiber trim around the techy gear selector, very sporty seats, and a door design that makes me dizzy. The touch screen isn't build-in in this test car but the space seems big enough for a 10 incher.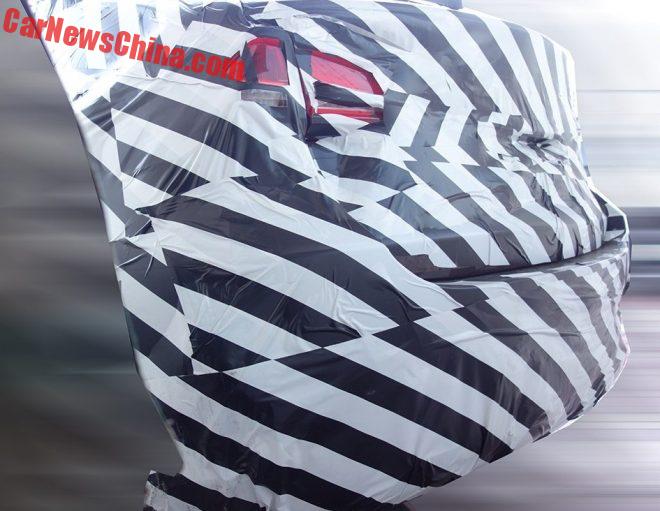 Power will come from a PSA-sourced 1.6 turbo petrol with 165hp. Luxgen can get this engine because they and PSA share a partner:
Luxgen is a brand from the Taiwanese Yulong Group. Luxgen cars are made in Taiwan by Yulong, and in China by the Dongfeng-Yulong joint venture. Dongfeng also has a massive joint venture with PSA, which makes Peugeot and Citroen cars for the Chinese market, many of which are powered by the same 1.6 turbo. It seems likely that Dongfeng brokered a deal between Luxgen and PSA. The 1.6 turbo will also be used in the upcoming facelifted U6.