The all new BMW 1-Series sedan will be launched on the Chinese car market on February 27. It is for China only at the moment. There are no plans for export or production elsewhere, but BMW hasn't ruled out that might change in the future.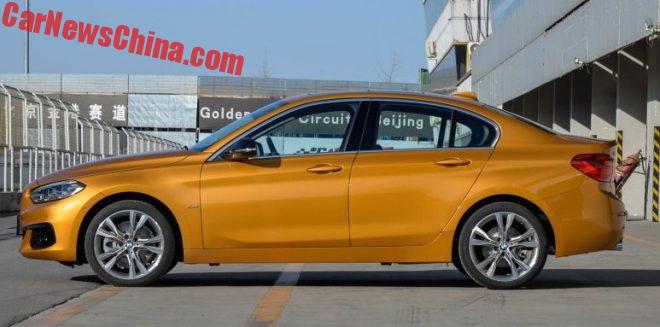 There will be three variants of the 1-Series sedan: a 118i base model, a 120i Luxury, and a 125i Sport. The names translate to these engines: 118i has a 136hp 1.5 turbo, the 120i a 192hp 2.0 turbo and the 125i come with a 231hp 2.0 turbo. Car on pics is a 125i.
The market for everything premium-compact is booming in China, with SUVs leading the way followed by sedans and even MPVs. The main competitor for the BMW 1-Series sedan is the Audi A3 sedan, called A3 Limousine in China, although it isn't any longer than the European version. Other competitors include the Citroen DS5 LS and the upcoming Volvo S40.
The 1-Series sedan is made locally at Brilliance-BMW, the long-running joint venture that also makes the 2-Series Active Tourer, the 3-Series and 3-Series L, the 5-Series L, and the X1-Series L.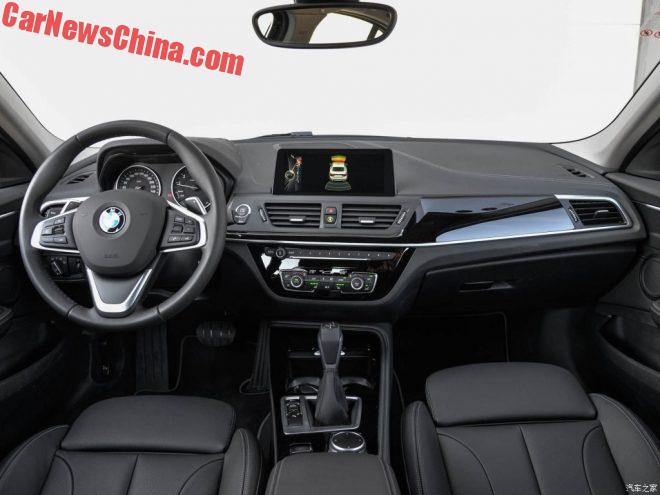 Dash is gray as usual. Screen is 8.8 inch. The 1-Series sedan will be fitted with an air-purifying filter that will keep the evil PM2.5 particles out of the cabin.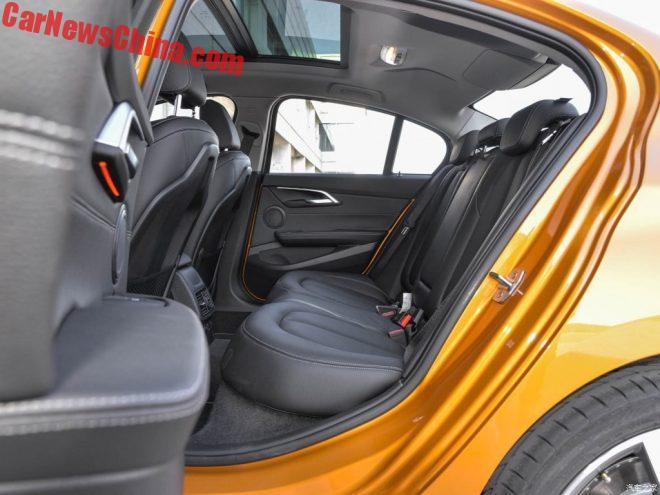 Orange detailing on the doors. How hip. Seats look very flat. Sun roof is large.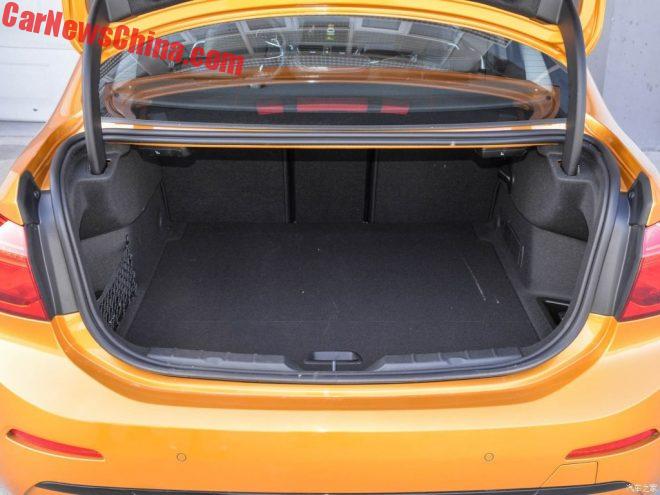 And this is, most importantly, the trunk, with a capacity of 425 liter.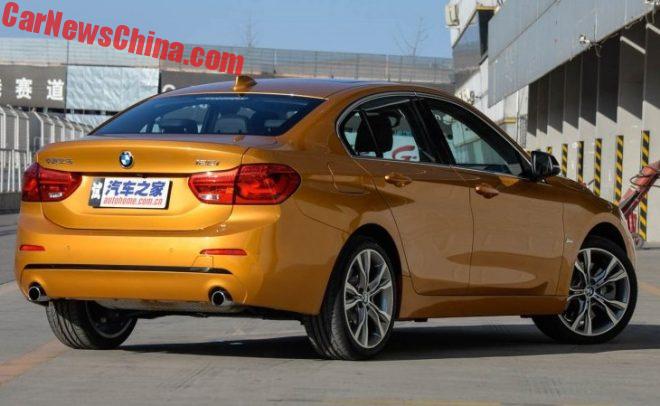 Shiny pipe tips are sporty but tiny,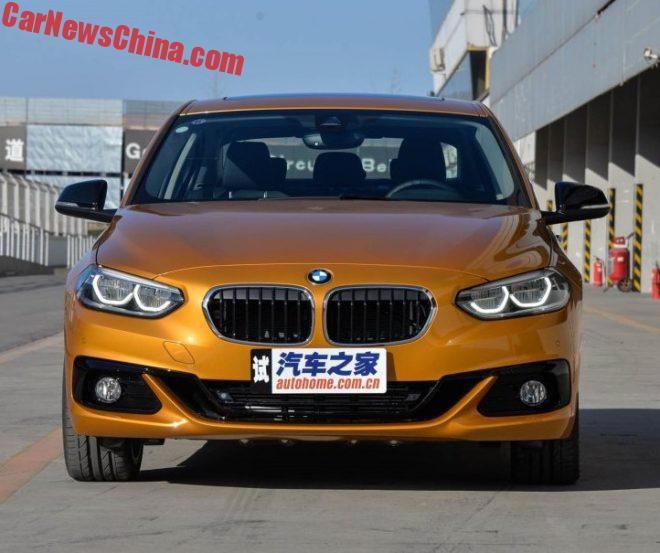 Just like any other 1-Series at the front but…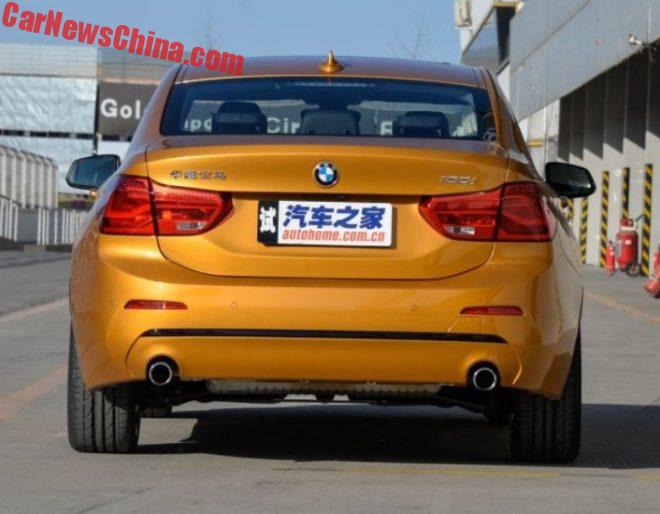 … rather different at the back. On the left side of the booth lid the Brilliance-BMW badge.