Another new electric car for China: this is the Chery Tiggo 3X EV, complete with some blue in the headlights and a blue line in the grille. Blue is the color of green cars in China.
The Tiggo 3X EV is based on the Tiggo 3X. It seems as if the suspension of the EV was jacked up a bit, looking weird. First I thought the tires were smaller but they are 205/55R16 on both the 3X EV and the 3X.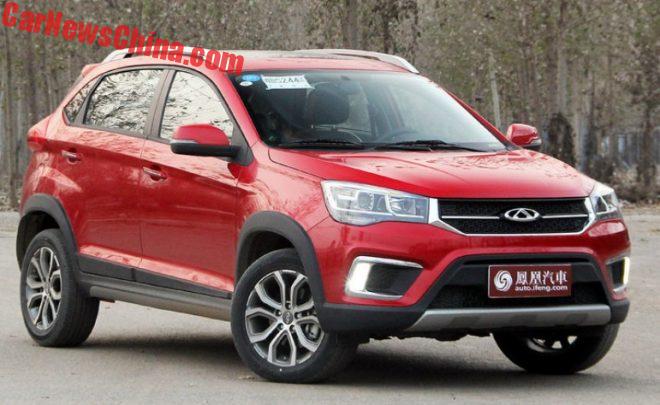 This is brother petrol, note how the top of the wheels is closer to the arches.
Price starts at 58.900 yuan and ends at 83.900 yuan. Lone engine is a 1.5 with 106hp, mated to a five-speed manual or a four-speed automatic.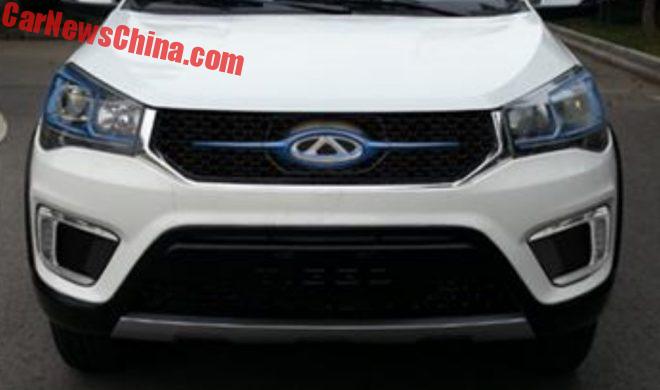 The EV will cost about 100.000 yuan after subsidies. It will be powered by an electric motor with 121 horses, which makes for a barely acceptable top speed of 100 km/h. Range is yet unknown but cars like these rarely break the 200 kilometers barrier.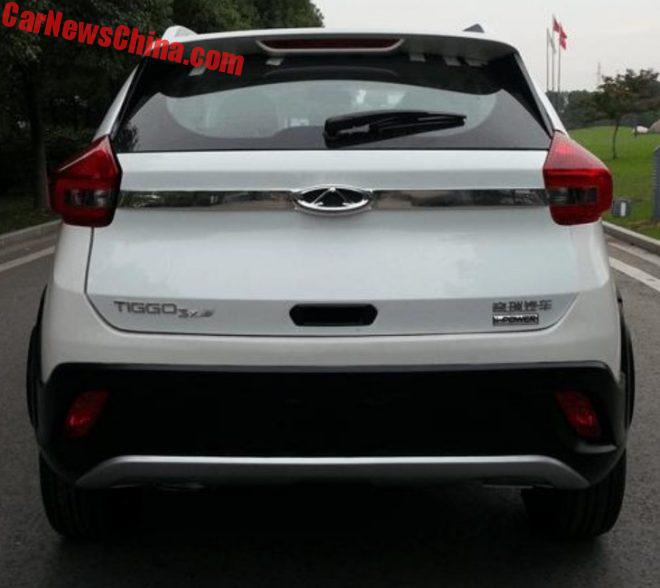 The EV badge on the left was blurred. Secret I guess. On the right the i-power badge, a name that Chery uses on all their new energy vehicles.