We have an early candidate for the 2017 Crash of the Year (COTY); with a Zotye SR9 crashing into a Porsche Cayenne. The SR9 is very famous for being a clone of the Porsche Macan. This particular wine red example apparently wanted to be a Cayenne.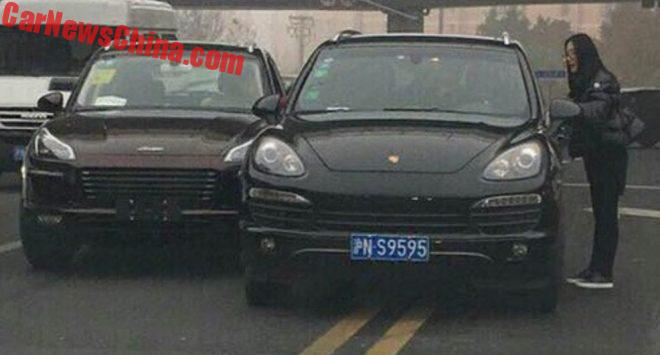 The crash happened in Shanghai. The SR9 was brand new and still wears its dealer tags and a temporarily license plate. Ouch!
Sadly we have only one photo so I cannot be sure about the extend of the damage. The little lady wearing glasses and white-sole shoes is likely the driver of the Zoye, chatting up with the driver of the cayenne. The license plate of the latter is interesting and almost too good to be true.
The crash reminds us of the 2016 COTY where a Range Rover Evoque banged into its clone.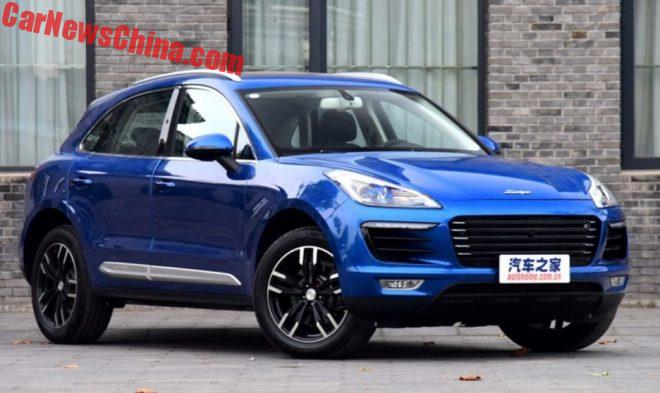 The Zotye SR9 in full glory. It is almost the same size as the Macan but it costs only 108.800 yuan. Power comes from a 2.0 turbo with 190 horses.