Revenge! A Range Rover Evoque crashed into its clone; the infamous the Landwind X7, hurting it a little bit. Both cars are red so we can see once more how much the X7 looks like the Range Rover. The accident happened in the great city of Chongqing. The Range Rover has Chongqing license plate, whereas the Landwind hails all the way from Guangdong.
The crash itself wasn't very serious. Nobody got hurt and the cars were only slightly damaged. Police decided that the driver of the Landwind X7 was to blame, and his insurance will have to cover the costs.
That was a quick call by the Chongqing police. The case of Jaguar Land Rover against Landwind however is yet undecided. A court in Beijing ruled that the patents of both JLR and Landwind were invalid, so the case is in a limbo now. JLR has said they will sue again, but whether they will win is very unsure.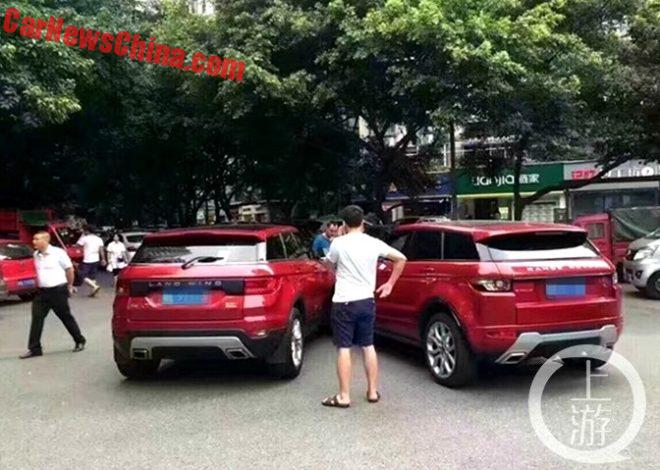 How obvious can it be…?
The China-made Evoque starts at 448,000 yuan ($68,000) and the X7 at 129,000 yuan ($19,600). So you can buy three Landwinds for one Evoque, and still save cash for a holiday or a body kit. No suprise then that the X7 sells, it is the best selling Landwind ever, and responsible for a massive 70% of the brand's total sales.
Sizes:
Evoque 5-door: 4365/1900/1635, wheelbase is 2660 and kerb weight is 1850 kilo.
Landwind X7: 4420/1910/1630, wheelbase is 2670 and kerb weight 1775 kilo.
Engines:
The X7 has a Mitsubishi-sourced 2.0 turbo petrol with 190hp and 250nm, mated to an eight-speed automatic, sending power to the front wheels. Fuel consumption: 10.4 liter per 100 kilometer.
The China-made Evoque has a Ford-sourced 2.0 turbo petrol with 240hp and 340nm, mated to a nine-speed automatic, AWD. Fuel consumption: 10.8 liter per 100 kilometer.
Landwind is a Chinese car maker jointly owned by Jiangling Motors and Changan Auto, coincidentally (or not?) both joint venture partners of Ford, with Jiangling-Ford and Changan-Ford respectively. Ford owned Land Rover until 2008 when they sold it on to the TATA conglomerate of India.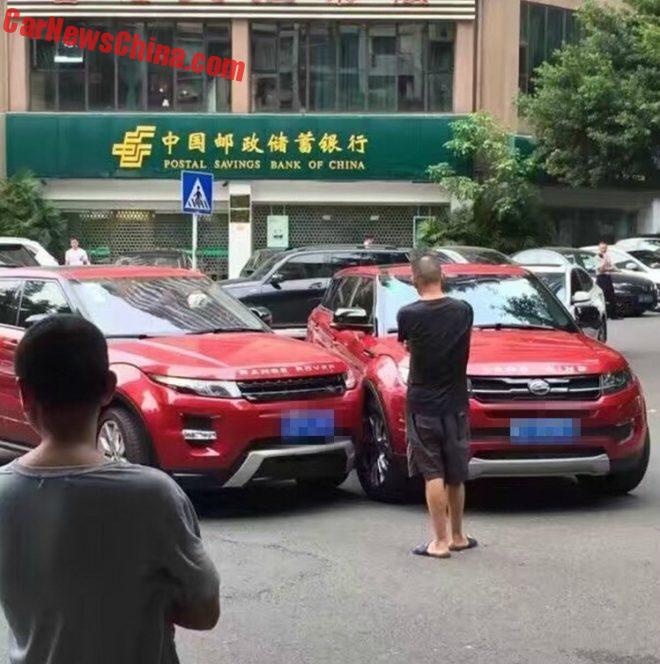 Well, at least the Range Rover won this battle.
With many thanks to Antoine Chalendard for the tip!