BYD has updated the Tang hybrid super SUV and they have given it a new name: Tang 100. Biggest new is a larger capacity battery which extends the pure-electric range from 80 kilometers on the old car to 100 kilometers on the new car; hence the name.
The most eye catching news is the replacement of the BYD badges on the front, back, wheels, and steering wheel with a Tang badge. It looks ultracool and makes the Tang a little bit more special yet. BYD is rolling out these type-name badges across the range.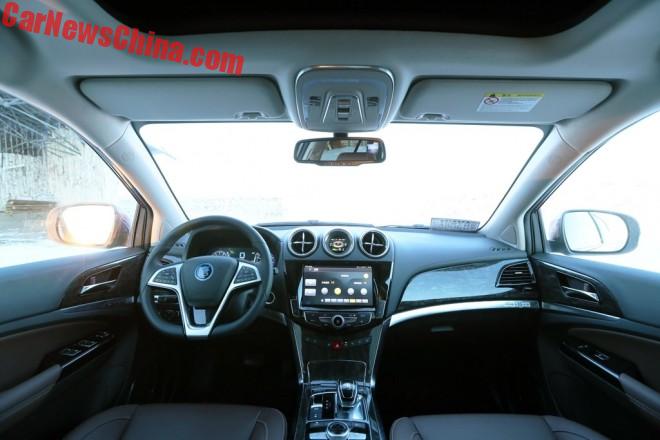 Note Tang badge on the steering wheel. Otherwise no changes.
Power didn't change either, sadly. But anyway; the Tang 100 has lots of horses:
The BYD Tang 100 has three engines, powering all wheels. It is a dual-mode hybrid, able to drive in pure-electric mode (EV) or in hybrid-electric mode (HEV).
The three engines refer to a 2.0 liter turbocharged petrol engine and and two electric motors. The petrol engine and one of the electric motors are located at the front, the second electric motor is located at the rear axle. Gearbox is a six-speed DCT.
The output of the 2.0 turbo is 205hp and 320nm. The output of each electric motor is 150hp and 250nm. Total output stands at 505hp and 820nm. Just massive. The enormous amount of power is good for a 0-100 in 4.9 seconds. See our full write-up on the power train here.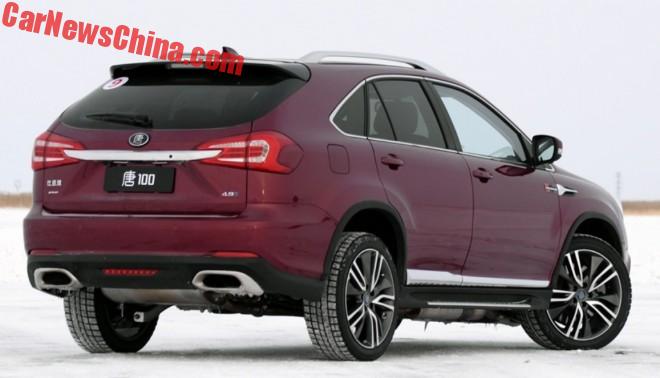 Tang badge replaces BYD badge, otherwise no changes again.
Price of the Tang 100 starts at 251.300 yuan and ends at 279.800 yuan, which is exactly the same as the outgoing car. So that's a fine deal for 20 kilometers more on electric and a bunch of fancy badges.