This little white wonder is the new Shaolin LeTu K2, a low-speed electric vehicle (LSEV) that I met on the 2017 Jinan EV Show. It is a two-door four-seat hatchback with a Jeep-like nose. It also has big black bumpers, black rails to the roof, super sized windows, and wheels all the way on the corners.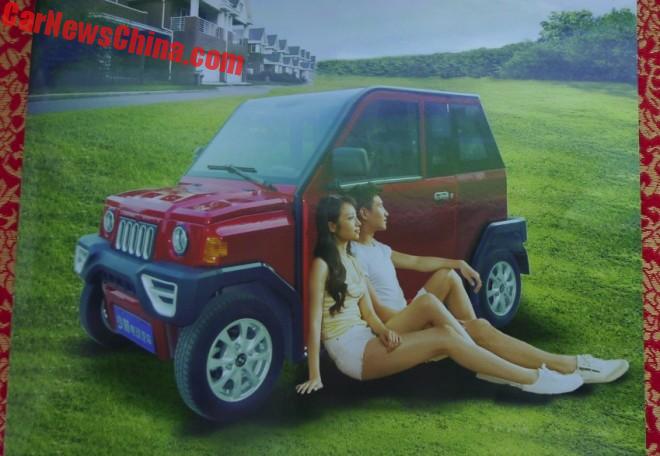 The brochure shows a sharply Photoshopped image of a trendy young coupe in sporty clothes having a rest against the strong plastic doors of the K2 in a green field in front of a row of houses.
The Shaolin LeYue K2 is made by a company called Shaolin New Energy Vehicles which is owned by a company called Shaolin Bus (web), a large bus maker that builds many EV-buses. In 2015 they were still operating under the Sendi name. Staff told me Shaolin Bus had bought Sendi, and put their own name on the cars. This happens a lot in LSEV land.
Shaolin is the exact same name as the famous Shaolin temple which houses the Shaolin fighter monks. Shaolin bus, like the temple, is based in Henan Province. LeTu means 'Happy Way', as in the way to go.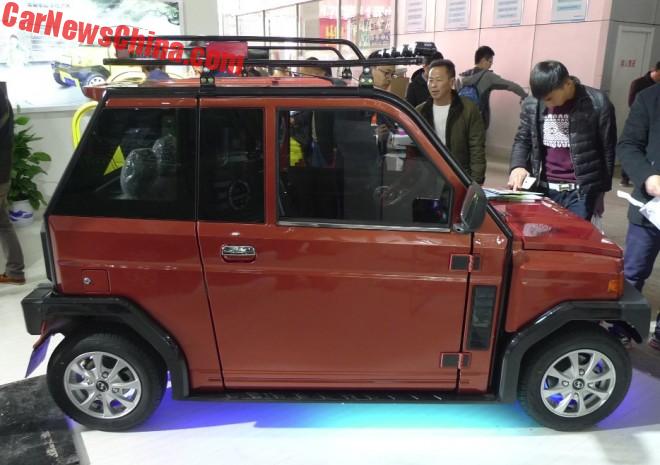 A brown red car with a roof rack. I really like how they designed the door window, with a pillar on 3/4, followed by black glass that connects to the rear window.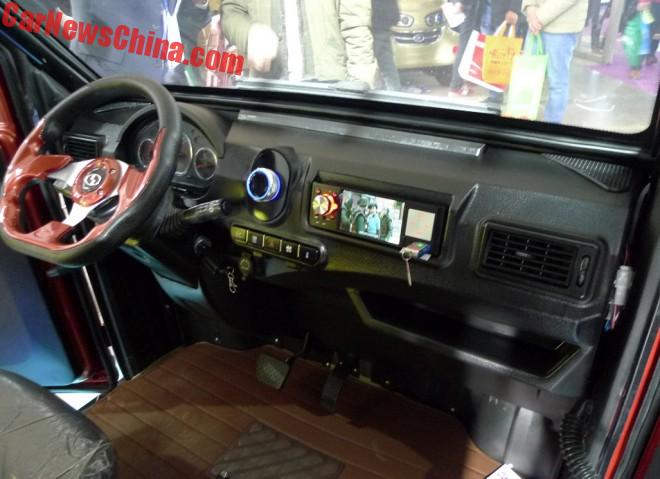 The interior is rather dark with a lot of black and gray plastic. But Shaolin makes up a little bit for this with a very racy steering wheel with a flat bottom, an ultra cool drive selector with blue lights, classy brown floor mats, and a…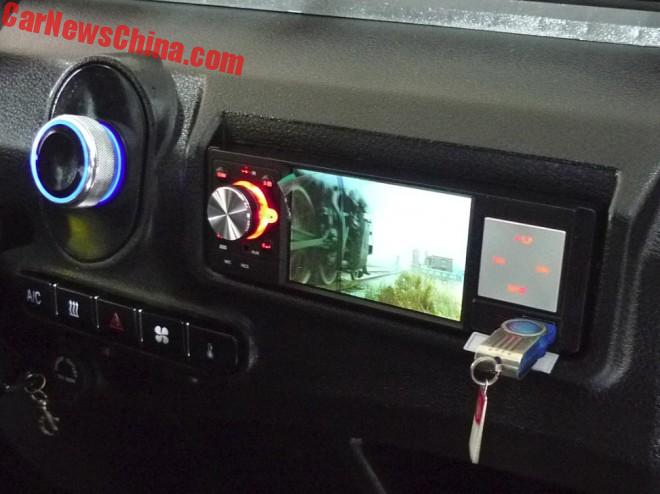 … MP4 video player that can play off a USB stick or an SD card. It even works when you drive.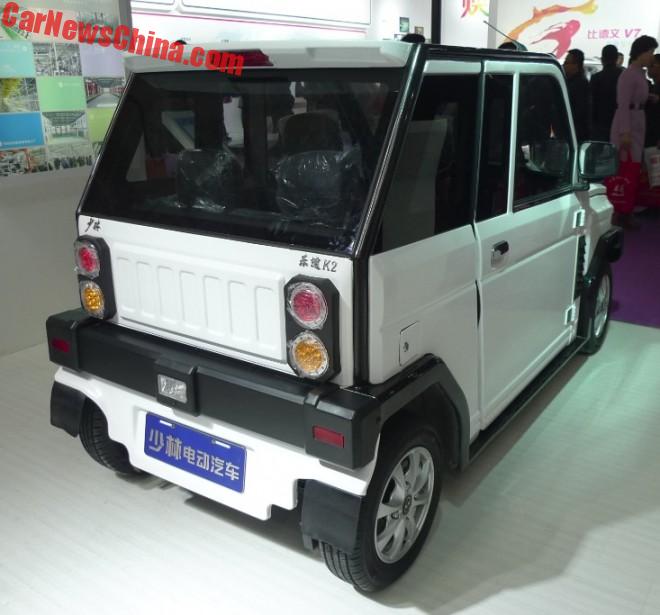 Angled C-pillar very neat, big red and orange lights, and a thick bumper with the reverse-light in the middle.
All this pretty requires proper power, and the K2 delivers with a hefty six (06) horses, which is about 1.5 horse more than most other LSEV's, and that results in an impressive claimed top-speed of 55 km/h, which is 10 more than the rest. Range is 150 kilometer. Size: 2660/1260/1470, and wheelbase is 1610.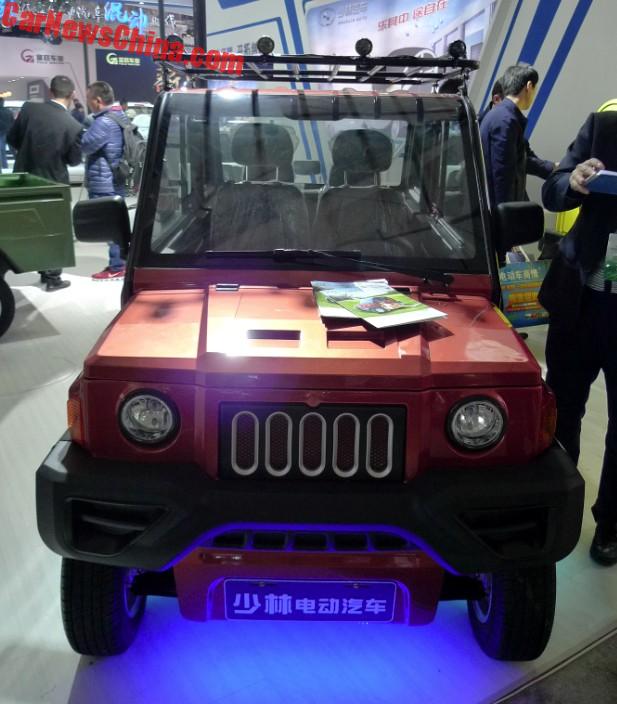 Why doesn't Jeep make such a thing..?