Spy Shots showing the new Alfa Romeo Stelvio SUV testing in China. The Stelvio debuted last year on the L.A. Auto Show. It will have its China debut on the Shanghai Auto Show in April and hit the market in Q3. The car on the photos is a Stelvio Ti powered by a 2.0 280hp turbocharged petrol.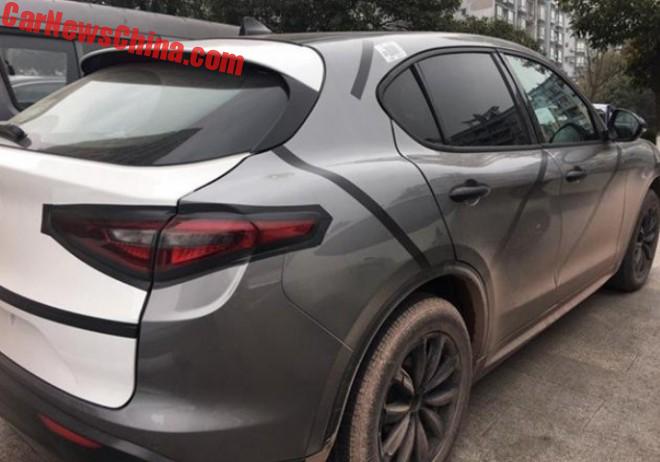 The Stelvio is part of a larger push by Alfa Romeo into China. The Giulia sedan will hit the market later this month. Both the Stelvio and Giulia will be imported into China, making them more expensive compared to the locally-made competition. However, it is expected that the Alfa Romeo will start making cars in China from 2020 onward at the Guangzhou-Fiat joint venture. The local lineup will include a LWB Giulia L and a LWB Stelvio X.
Price of the imported Stelvio will start around 350,000 yuan or just over 50,000 USD.