This white beast is the new Haval H6 Blue Label. The new Haval H6 Red Label was unveiled earlier on. The new H6 is the successor of the immensely popular best selling current Haval H6. The current H6 however will not completely die, the low-end versions will continue as a budged alternative. There is more about the new H6: it is almost exactly the same car as the WEY 02.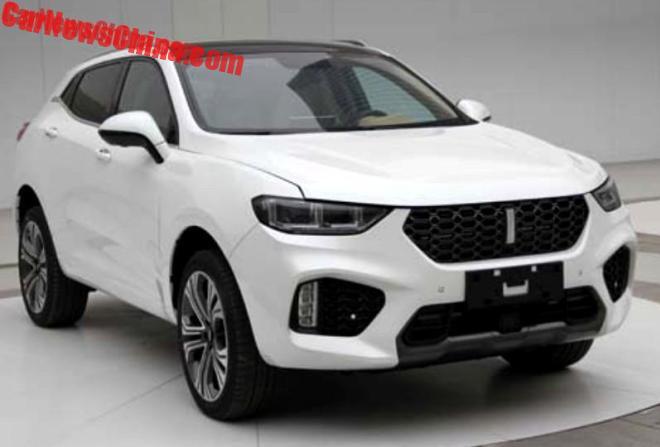 This is the WEY 02 in S guise. Same basic design, same body, same size, same platform, and the same engine.
WEY 02: 4462/1857/1638, and wheelbase is 2680.
New H6: 4610/1860/1720, and wheelbase is 2680.
Current H6: 4640/1825/1690, and wheelbase is… 2680.
So there you have it. The new H6 is based on the same platform as the old H6 and the new WEY 02, supposedly made by a premium SUV brand, stands on that very same platform as well. Would you pay premium if you knew that the car in question was based on the bread-'n-butter H6?
The engine in the new H6 is the same engine as in the WEY 02: a 2.0 turbo with 197hp.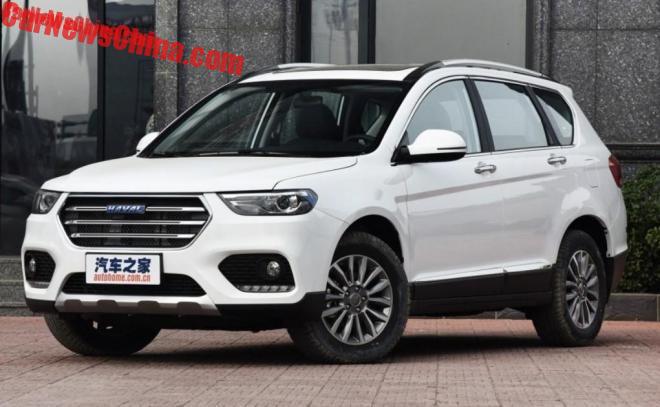 The current Haval H6. Price starts at 88.800 yuan and ends at 140.800 yuan. Engine is a 150hp 1.5 turbo. Interestingly, Haval will soon launch a 1.3 turbo in the current H6, with an output of 138hp. This engine will be positioned below the 1.5 turbo. That makes sense, it will be cheaper and thus fit into a position below the new H6. But! Haval is also going to make this 1.3 turbo available in the… new H6.
They outta tha mind ya' know.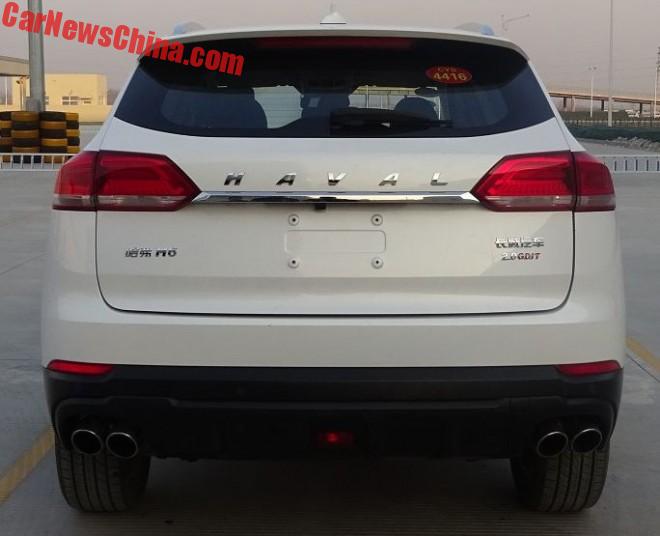 The rear end of the new H6, with the same quad pipes as the WEY 02 S.