New photos of the production version of the upcoming WEY 02 SUV, the shorter and sporty one of the two new Weys, looking ultra smooth in white. WEY is a new "premium SUV" brand under Great Wall Motors. The 02 will debut on the Shanghai Auto Show in April and launch on the Chinese car market soon thereafter.
Naturally, WEY is going to make things as complicated as Haval does. The car on the first photo is the standard version of the WEY 02, which is, as stated above, the sporty WEY. But sporty can be sportier, right? Right: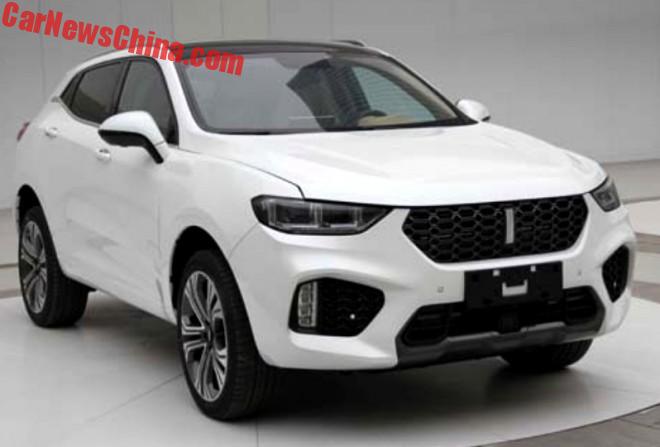 This is the WEY 02 S, a sporty variant of the sporty 02. It has a different bumper, a different grille, different alloys, and a black roof instead of a white one.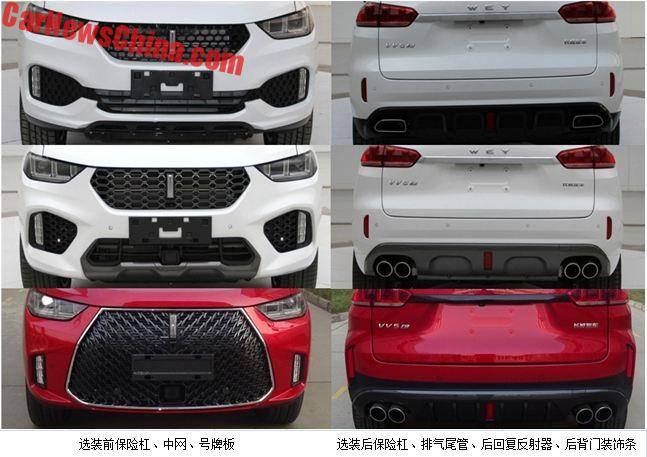 And that is not even all. WEY is working an a third variant. The car on top is the base version, the S is in the middle, and on the bottom there is a yet unknown version in fiery red with a completely different grille. It has the same exhaust pipes as the S. Speaking about asses: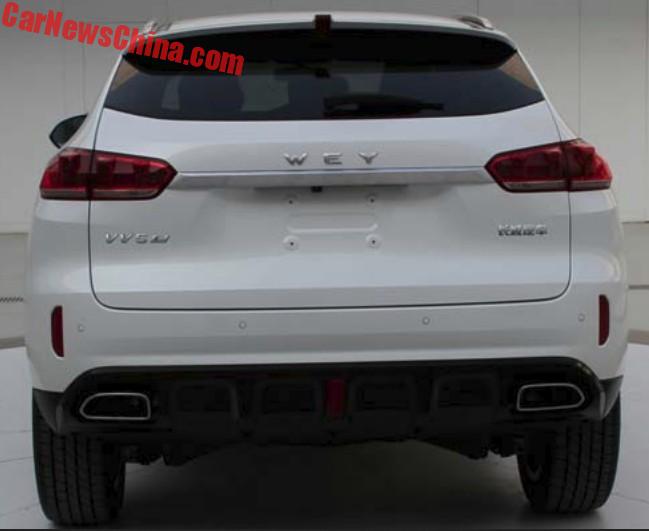 Standard. Powered by a 2.0 turbo with 197hp, and engine that can be found under the bonnet of almost every Great Wall vehicle in existence.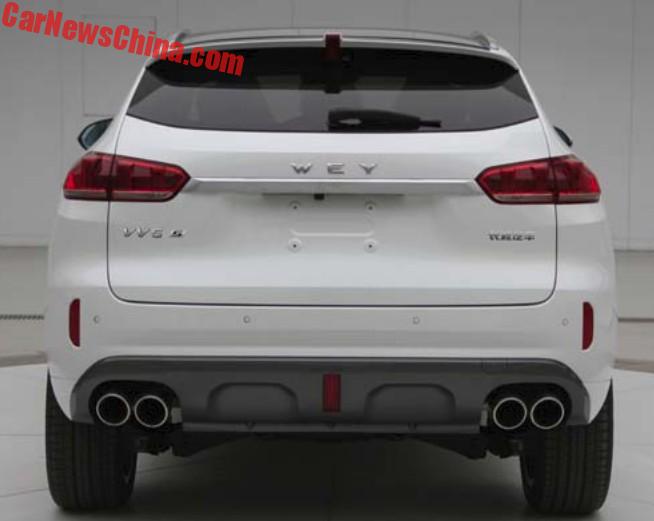 The S. Four pipes for racy. Engine? More power? Speed? No. Same engine as in the base car, 2.0 turbo with 197hp.
Size is the same too: 4462/1857/1638, and wheelbase is 2680.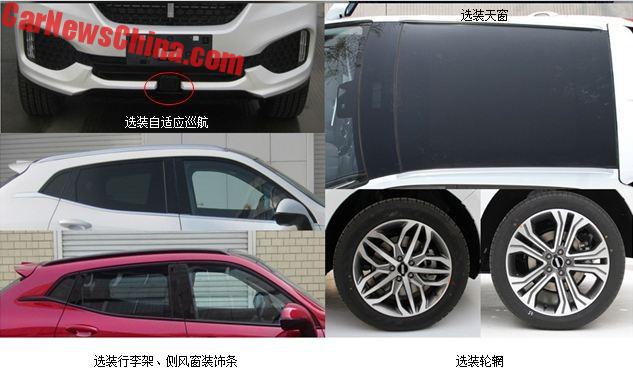 Another pic of the red car, showing a completely black window frame, and even the roof rails and the little peewee that sticks out from the third-side window over the D-pillar are now black. Maybe that red thing is going to be a S-R of some sort, with the same engine, naturally.