The Landwind X2 has been launched on the Chinese car market. The Landwind X2 is a small SUV that looks a tad too much like a Hyundai, bit otherwise not too bad. It comes with shiny bits in the grille/bumper, small but sporty wheels, and usable roof rails.
The X2 is the first car in the small-SUV segment for Landwind. The segment is hugely popular in China and growing fast, especially in second and third tier cities where the market demands ever more Chinese-branded cheap-ass small SUVs.
The X2 hits all the boxes: it is Chinese of course, and it is small: 4160/1810/1670, and wheelbase is 2560. Price is small as well; starting at 63.800 yuan and ending at 88.800 yuan. And all those 8s are no coincidence as eight is a lucky number in Chinese culture.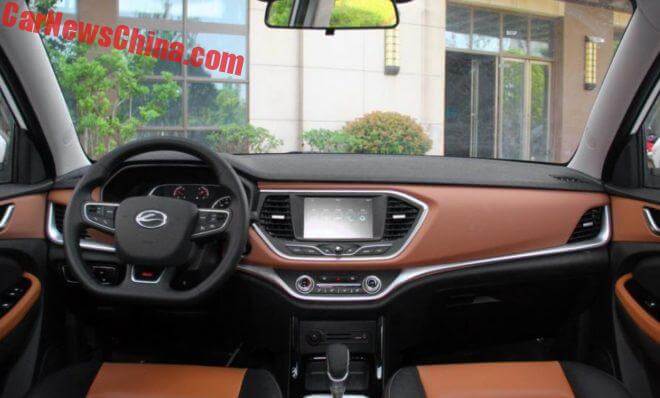 Dash is very good for a Landwind; with a flat bottomed steering wheel (let's go racing!), panels in body color, an 8-inch touch screen, some shiny lining, and sporty seats.
Sadly, the engine isn't worth much of a word: a 1.6 with 125hp and 150nm, mated to a five-speed manual or a four-speed automatic, sending power to the front wheels. A 1.5 turbo will be added to the lineup later but when exactly is unsure.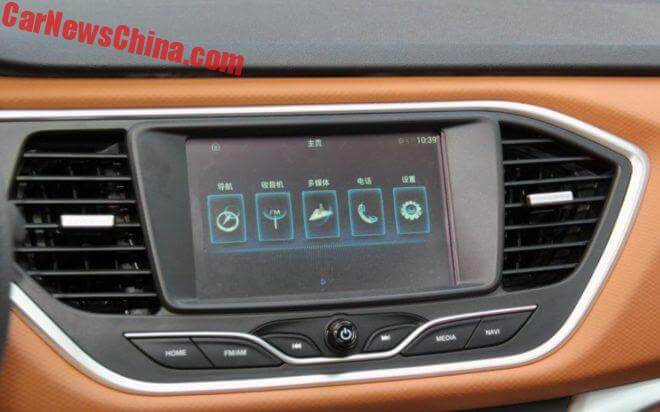 Graphics of the 8 inch touch screen are just okay for the segment.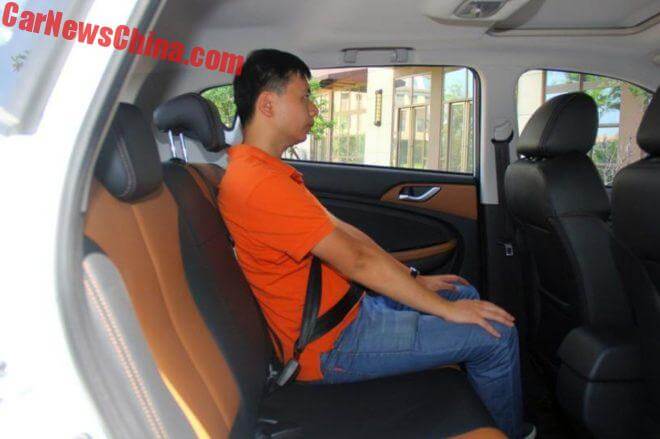 There is enough space in the back for a man in an orange shirt, as this man in an orange shirt kindly demonstrates.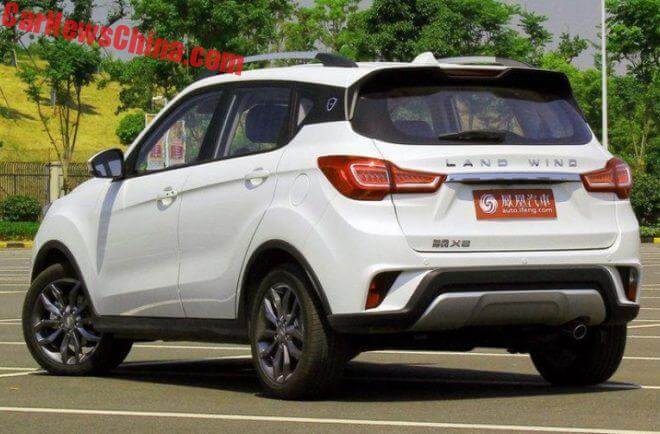 Rear lights are almost trendy, nice work there. Note the Landwind lettering on the back, written as LAND [space] WIND. Wheels are a bit too narrow for the arches.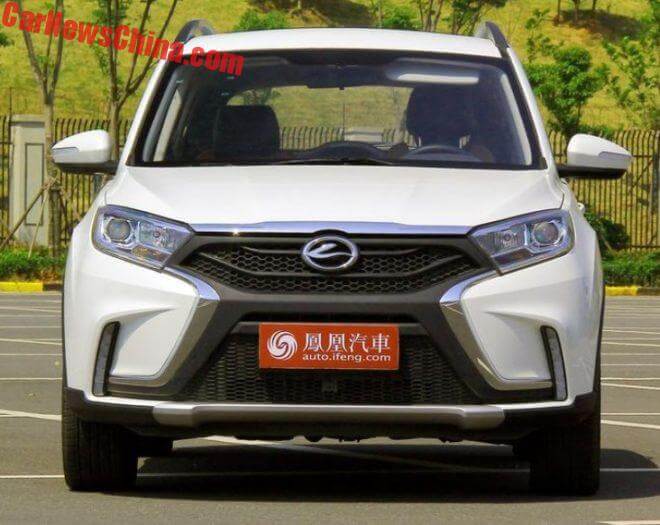 Landwind, or Land Wind, log prominently on the grille. It looks the left mirror, on the right on the photo, got a hit on the head.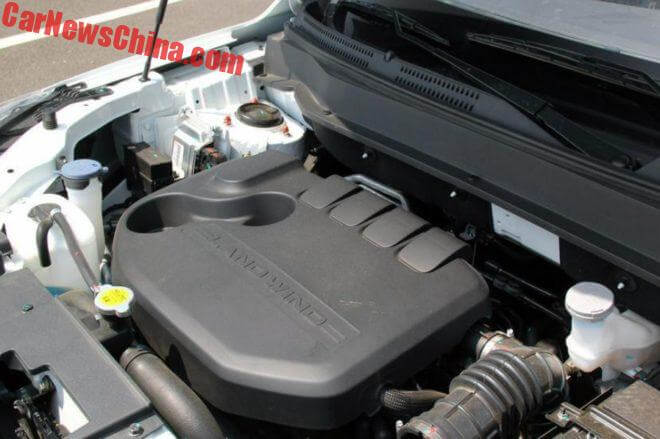 The 1.6.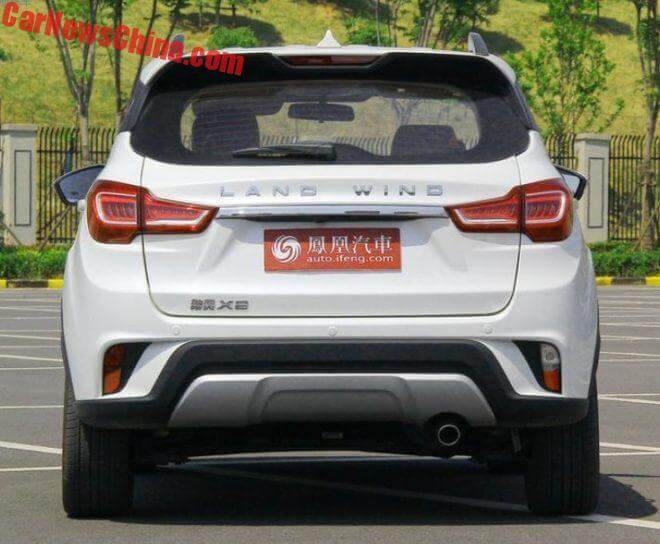 Single pipe reasonably integrated in skid pad under bumper.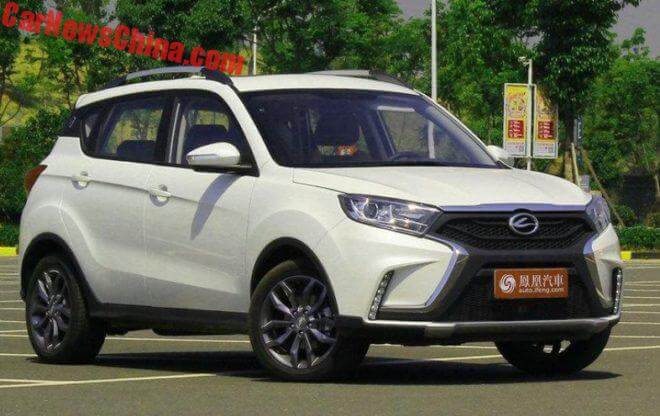 The new Landwind X2 SUV for China. Good or bad? Let me know in the comments!