New photos of the upcoming Venucia D60 sedan, looking very stylish and even somewhat daring. There is a small grille flanked by sharp lights, a big black holed bumper, a very sculpted bonnet, and pronounced creased on the side. But it does need bigger wheels.
Venucia is a sub-brand of the Dongfeng-Nissan joint venture. They used to rebadge old Nissans but recently they seem to have more design-freedom. Their first unique car was the Venucia T90.
The D60 will hit the Chinese car market in Q4, powered by a Nissan-sourced 126hp 1.6 liter petrol engine.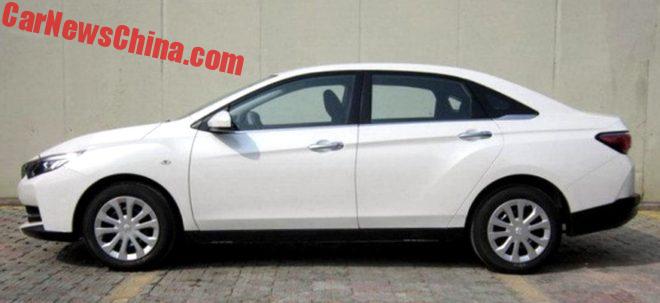 The new sedan is most likely based on the Dongfeng-Nissan Sylphy sedan (below). Compare the bonnet-line, the roof-line, and the shape of the rear-side windows. But to be absolutely sure we have to wait until we get the dimensions of the new Venucia.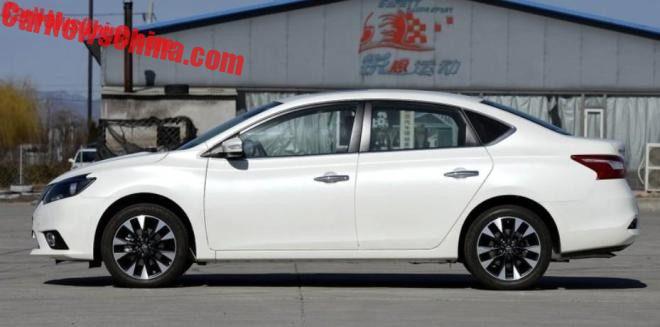 The Sylphy sedan. List price starts at 99.800 yuan and ends at 120.800 yuan. Lone engine is a 126hp 1.6, the same engine that will power the Venucia D60.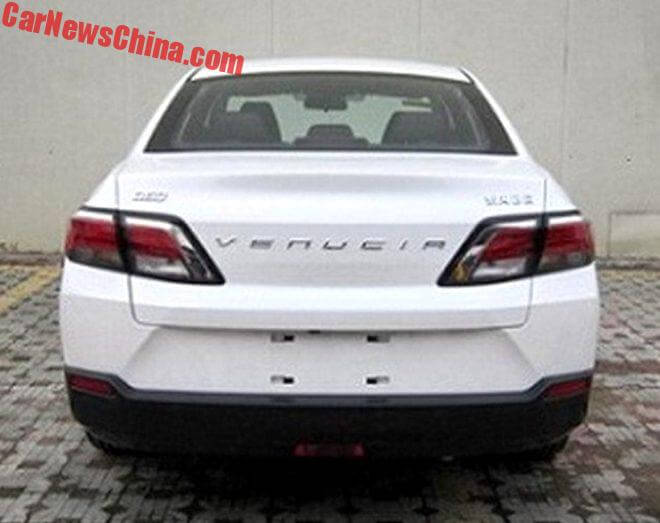 The Venucia name in a BIG font between the lights. Venucia is going to be cool. People got to know I am driving a Venucia. Oh sorry, a VENUCIA. Nothing to be ashamed of here! No rebadged old Nissans anymore! The new Venucia is about rebadged and somewhat re-designed NEW Nissans, get it? And the incidental rebadged Dongfeng. Sssst…! Quiet about that one please. VENUCIA yeah!
Kidding aside, it would certainly be an impressive feat if they can make the jump from cheap-ass to cool. We will be watching…
They blurred the logo for some reason. Sad, the logo is not uncool. Here: