This is the final production version of the Shanghai Maxus D90 SUV, fitted with a different grille than the blue car we saw earlier on. The Maxus D90 will be launched on the Chinese car market in October.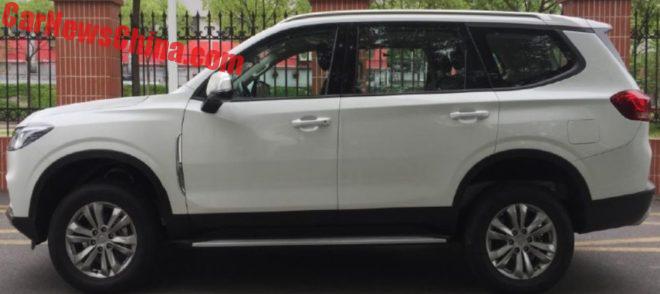 Shanghai Maxus is a brand under the Shanghai Automotive Industry Corporation (SAIC).
SAIC bought Maxus from the British LDV Group in 2010. The Maxus V80 was launched in China in September 2011, and the Maxus G10 followed in 2014. The V80 is purely a commercial vehicle, the G10 is a large semi-commercial MPV of the kind airport-taxi companies like to use. The G90 will be the brand's first real passenger car. It is very well possible that the platform will also be used for similar-sized SUV's for SAIC's the Roewe and MG brands.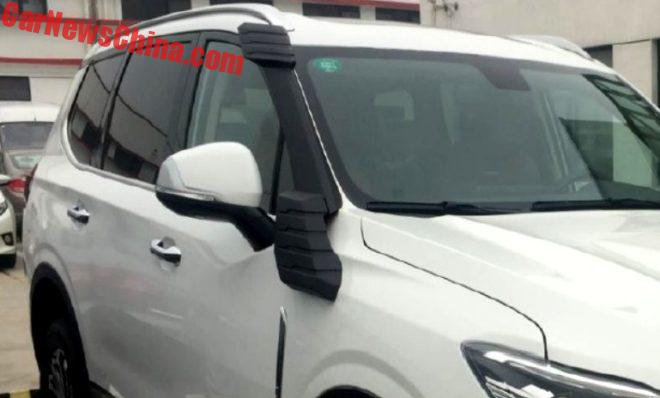 You can have it with a factory-snorkel! How off-road is that.
The Maxus D90 will come in five and seven-seat variants. Big car: 5005/1932/1875, wheelbase is 295- and curb weight is 2180 kilo.
Engine is a rather juicy 2.0 turbo with 221hp and 360nm, mated to a 6-speed automatic 'box sending horses to all wheels. Top speed is claimed to be 185 km/h. All that bigness and power makes it a thirsty car: fuel consumption is claimed to be 9.2 liter per 100 kilometers.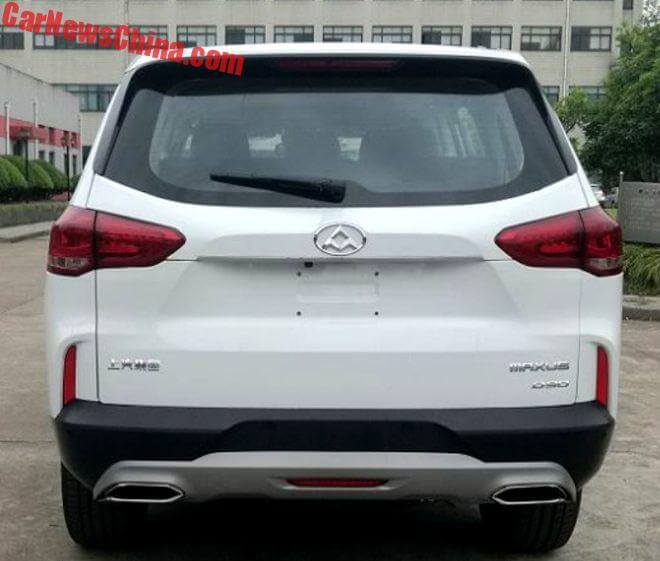 The rear looks nice until the black bumper. The shiny ensemble with the pipes looks odd. Fortunately, Maxus will also sell you other bumpers, depending on spec level: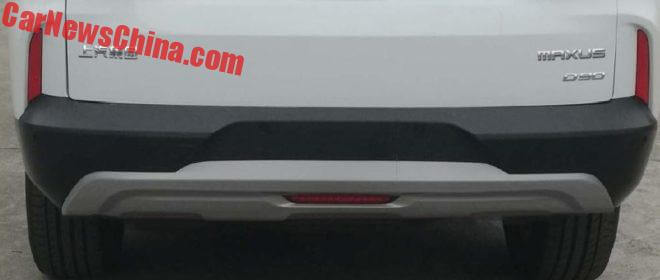 Pipes invisible. Much better. But a bit too empty.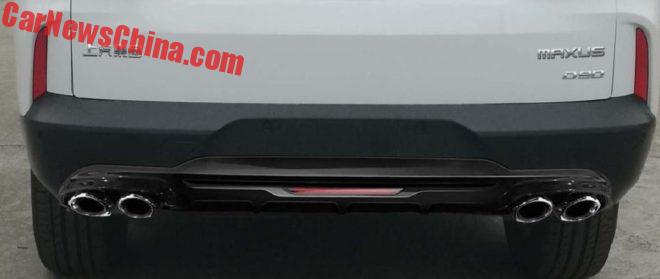 With four shiny pipes. Yes, that's it.