The JAC M2 is a new seven-seat compact MPV that will be launched on the Chinese car market in December. Price will start around $10,000. It looks impressive for its segment with the typical giant shiny JAC grille up front.

Power comes from a 1.6 liter four-cylinder petrol engine with 118 hp, which seems barely enough to propel those shiny bars forwards through the winds. Size: 4750/1835/1773, wheelbase is 2760.
This kind of compact #MPVs are fast becoming very popular in China. Technically they are simple but they are well equipped, they seat seven, and they are above all very cheap.
Many first car buyers are moving away from cheap sedans and even SUVs, and into the waiting arms of the MPV segment.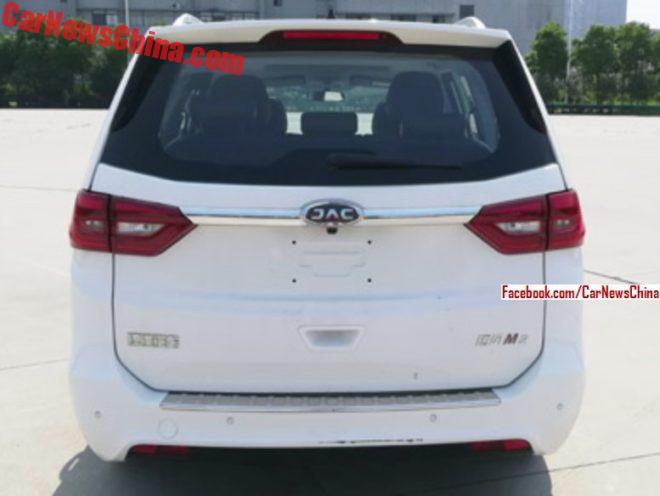 M2 badge on the right.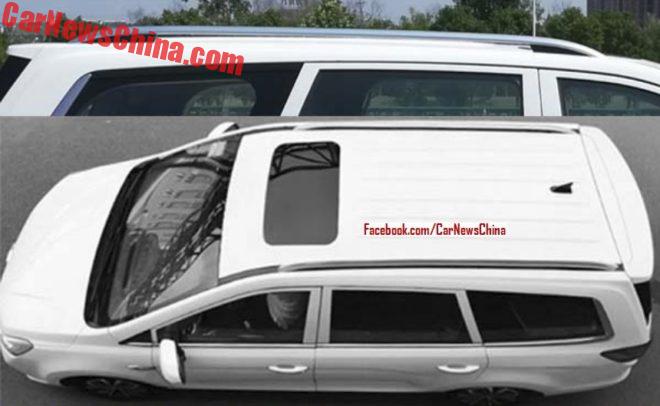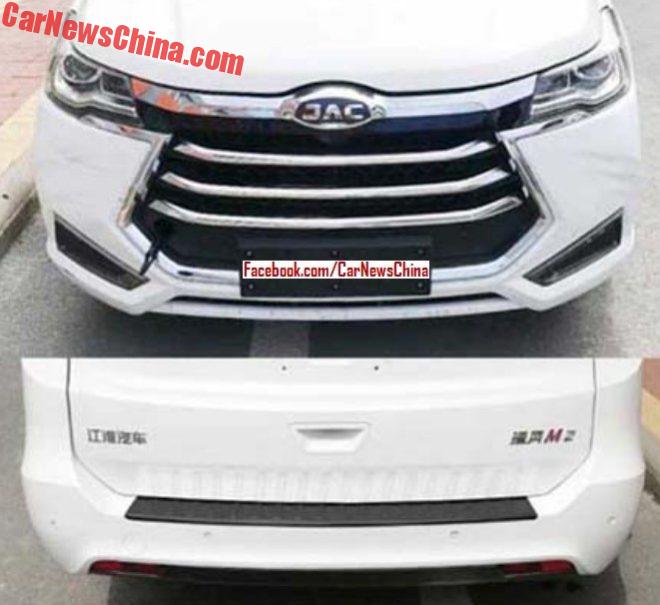 M2 badge with a red M. Red fonts are usually used for badges pointing at a turbocharged car, like 1.5T. We support the use of red badgery for turbocharged cars. We think those are cool. However, we strongly condemn the use of red badgery on non-turbocharged cars, like the JAC M2 is.