NIO is a new Chinese electric vehicle brand under NextEV. They are also developing the limited edition NIO EP9 electric supercar. The NIO ES8 is their first 'normal' passenger car, and we have all the specifications.
NextEV doesn't have its own factory. The ES8 and subsequent vehicles will be manufactured by a joint venture between NextEV and the Jianghuai Automotive Corporation (JAC).
The joint venture is called Jianghuai-Weilai, with Weilai being the Chinese name of NIO. Interestingly, this JAC is the very same company that recently agreed a joint venture with Volkswagen to develop and manufacture a series of cheap EVs for China.
The specs via a leaked spec sheet of the joint venture:
Total output is 326 hp and 420 Nm, good for 0-100 in 4.4 (!) seconds. 0-50 is gone in 2.2 seconds. Top speed is 200 km/h but it can only do this for 1 kilometer with a special boost. Real life top-speed is 180 km/h and this it can do for 30 minutes until the battery runs empty.
Range is 355 kilometers (NEDC) and 500 kilometers when the average speed is 60 kilometers per hour (this is a much used Chinese measurement for city traffic). Battery: 192 Ah/67 kWh.
Charging: 8 hours for a full charge on 220V and one hour for 80% charge on a fast charger.
Size: 5022/1962/1753, wheelbase is 3010, and curb weight is a hefty 2460 kilo. It will seat seven in a 2/3/2 configuration.
Impressive numbers indeed but then it has to have, as the NIO ES8 will compete head to head with the Tesla Model X. It is scheduled to hit the Chinese car market in December.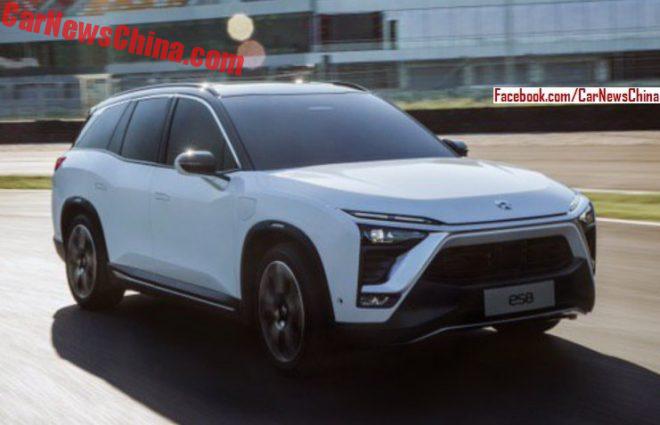 From a leaked commercial.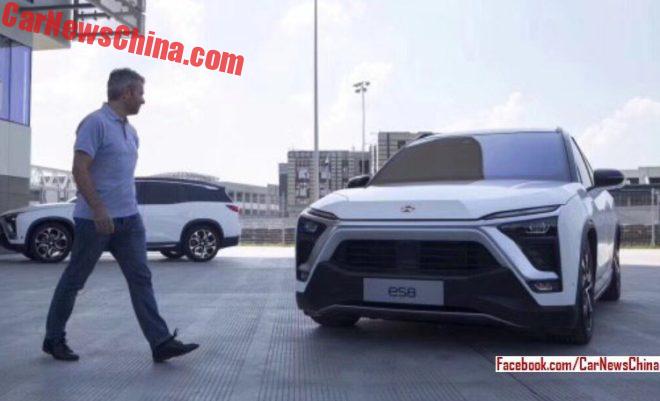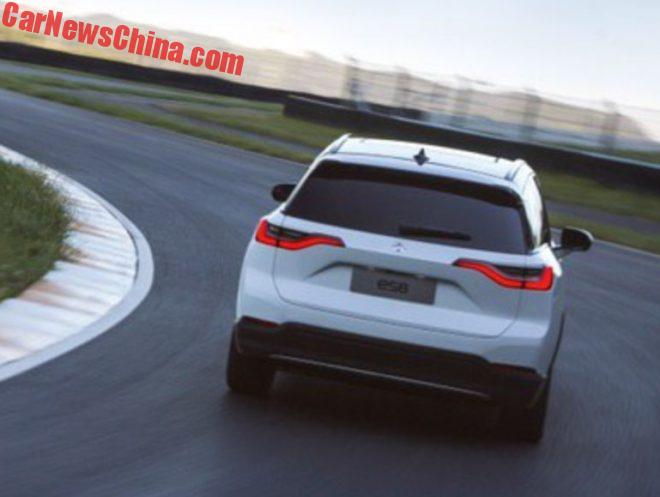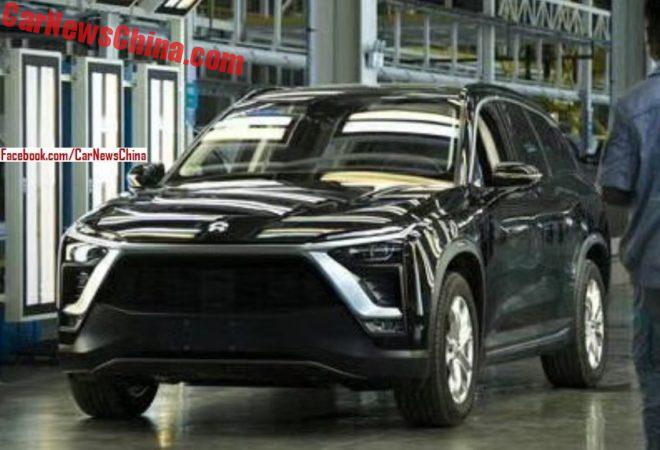 At the factory.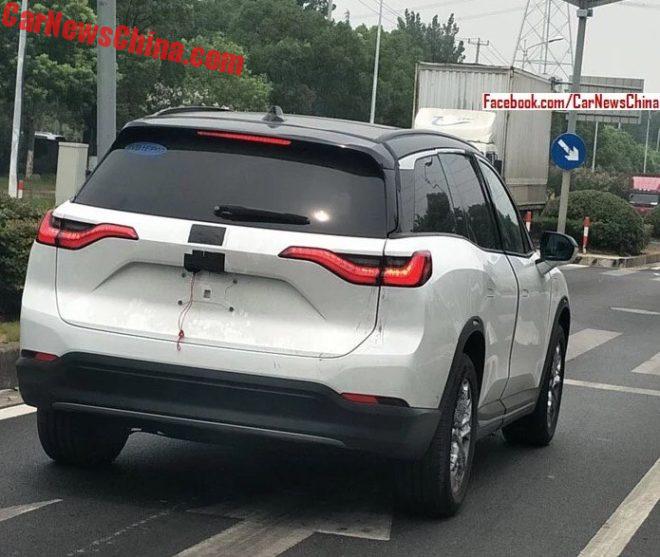 Test car.