A very dark and polluted Monday morning here in Beijing, time for some sunshine! Here we have a flock of beautiful ladies hanging around the Landwind X9 SUV on a local event at a dealer.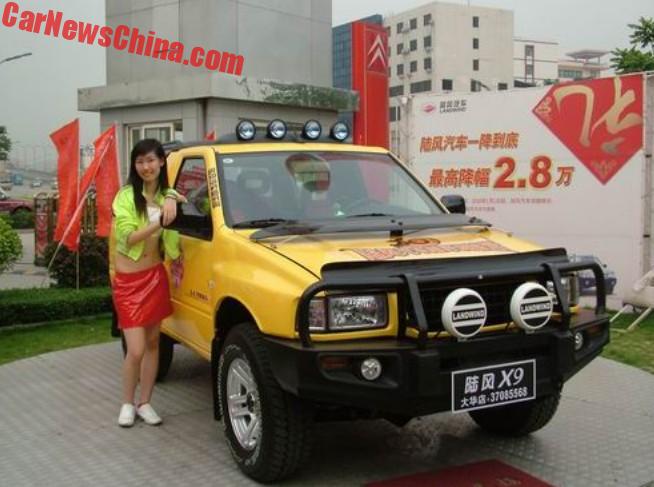 Shiny red mini skirts are always good.
The Landwind X9 is an ancient car with Isuzu roots. Amazingly, production continued all the way until last year (!). Price in 2016 ranged from 145,800 to 165,800 yuan, which was rather expensive in a time when a brand new X7 costs only 129.800 yuan. There was only one engine available last year; a 2.0 turbo diesel with a sleepy 122 hp and 280 nm, mated to a five-speed manual.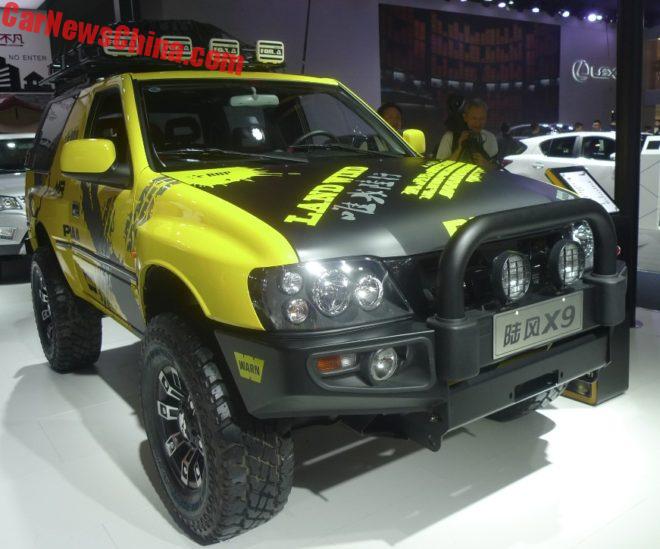 I saw this one last year on the Landwind booth at the Chengdu Auto Show, and they were still selling it. This one is dressed up a bit with heightened suspension and the complete option catalog, but sadly there weren't any ladies around.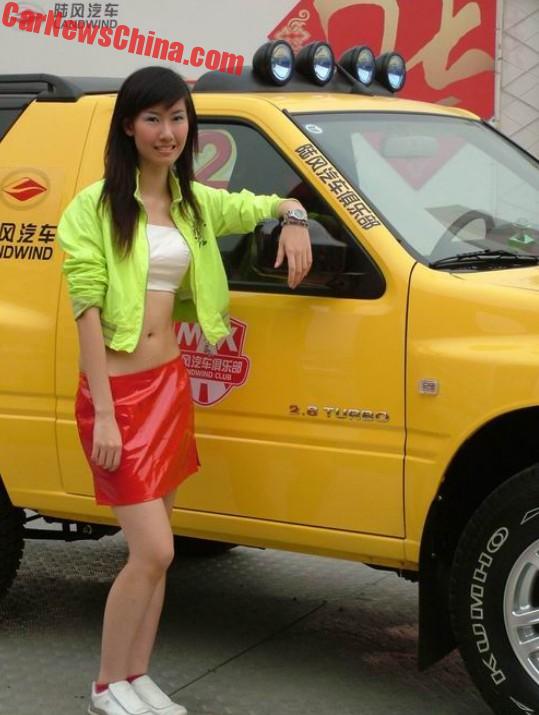 Light green and yellow don't go together very well. She seems a bit cold. Note 2.0 turbo badge on the door.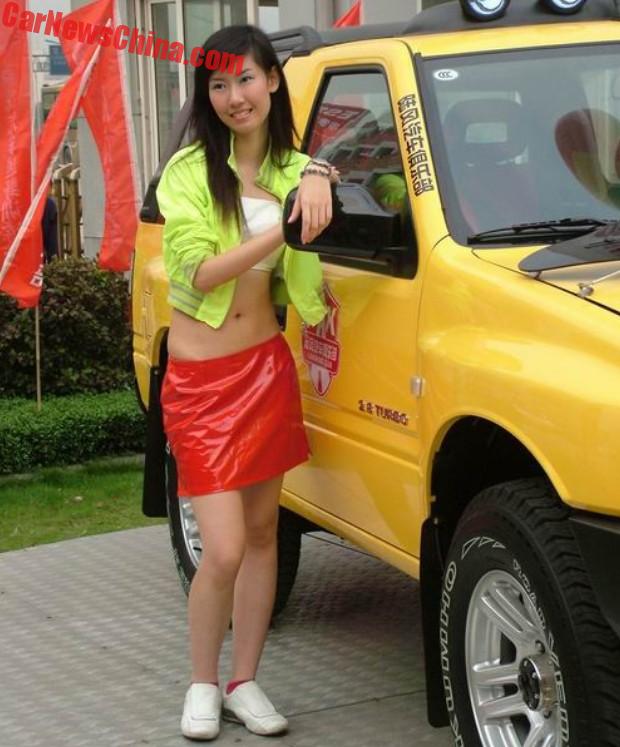 Yez, that mirror is huge.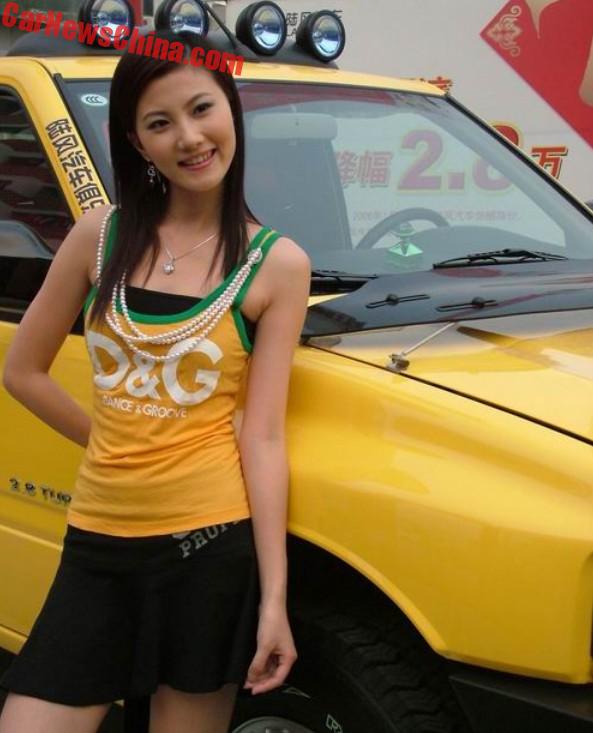 Another lady, looking ready to hot the gym.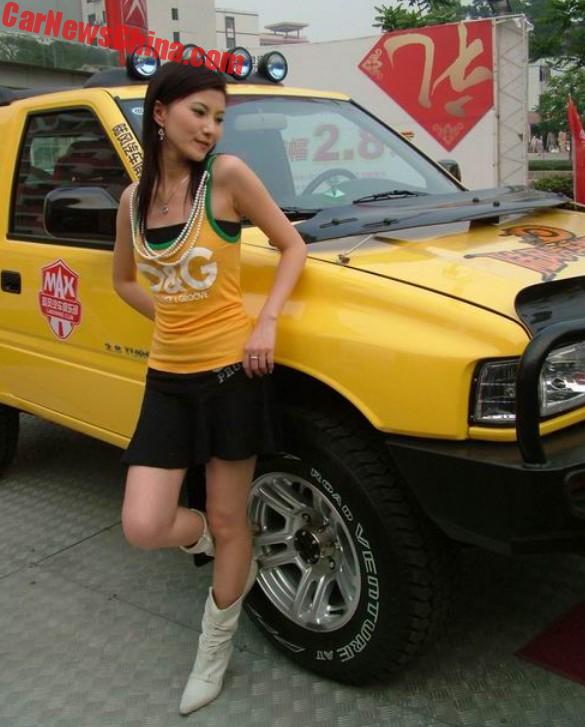 That weird spoiler on the bonnet was a popular factory option. It is utterly useless but I have to admit it looks kinda cool. White boots!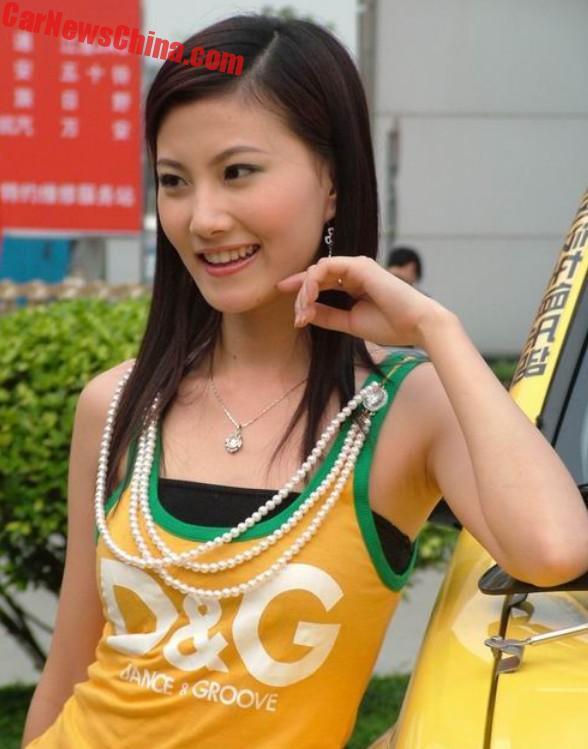 D&G meand Dance & Groove. We know everything about fashion here at CarNewsChina.com.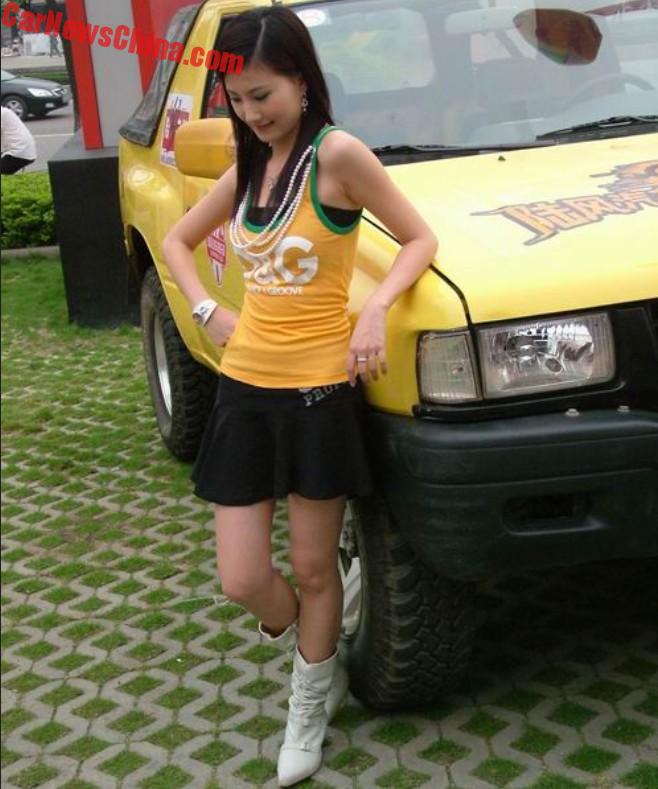 Okay, she sweet and nice and all. No back to the pretty one: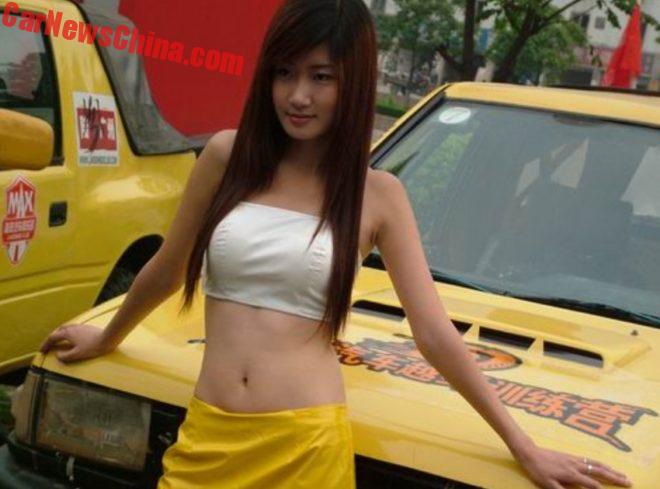 She is by far the best looking girl, but strangely she stands in front of the worst looking X9. It seems the lights are broken and the grille partially gone. It could be one of those 'off-road' cars that people take up mountain in the weekends.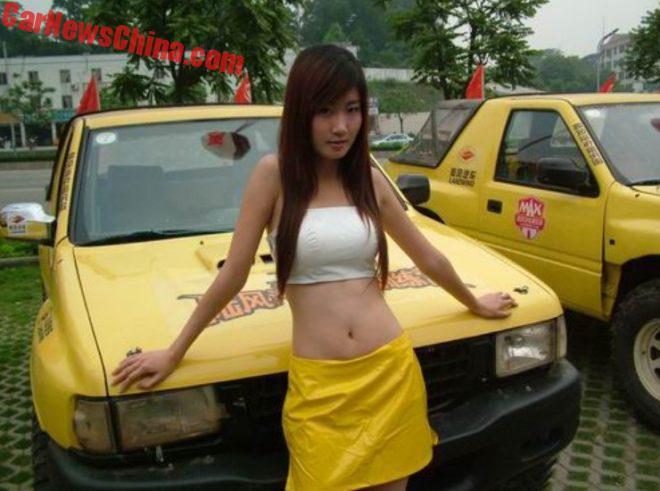 Our girl wears a yellow mini skirt that matches nicely with the distinctive yellow of the X9. They all came in this yellow. Factory advertisement was in this yellow. All was yellow, all was mellow.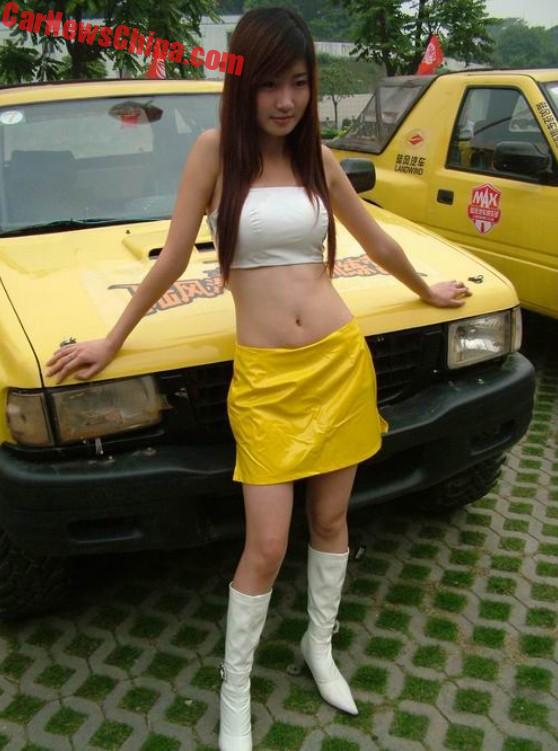 Those are endless arms. She seems quite happy with the X9. She wants it. Boots high enough for fishing.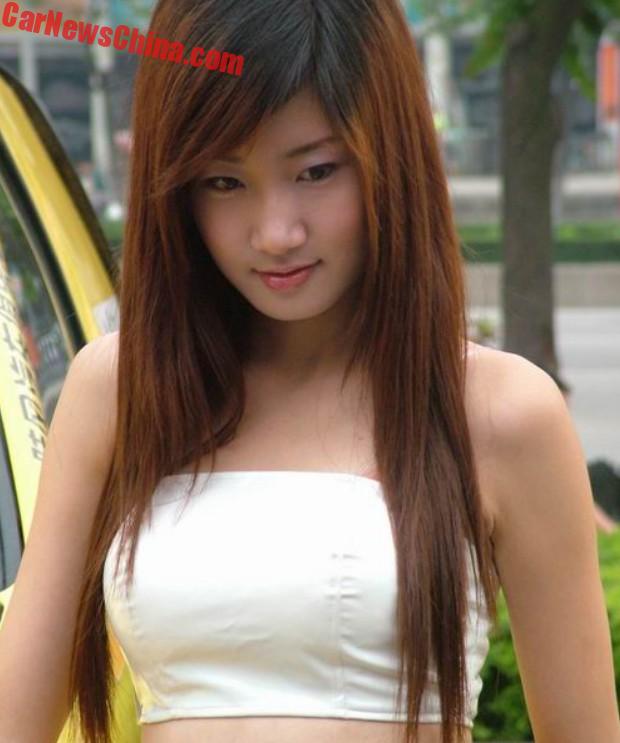 More girls on the next dreary day.