A  very gray and somewhat cold Thursday afternoon here in Beijing, time for some heat and sunshine! Here we have a long legged beauty standing, sitting and lying all over a Mini with a white roof.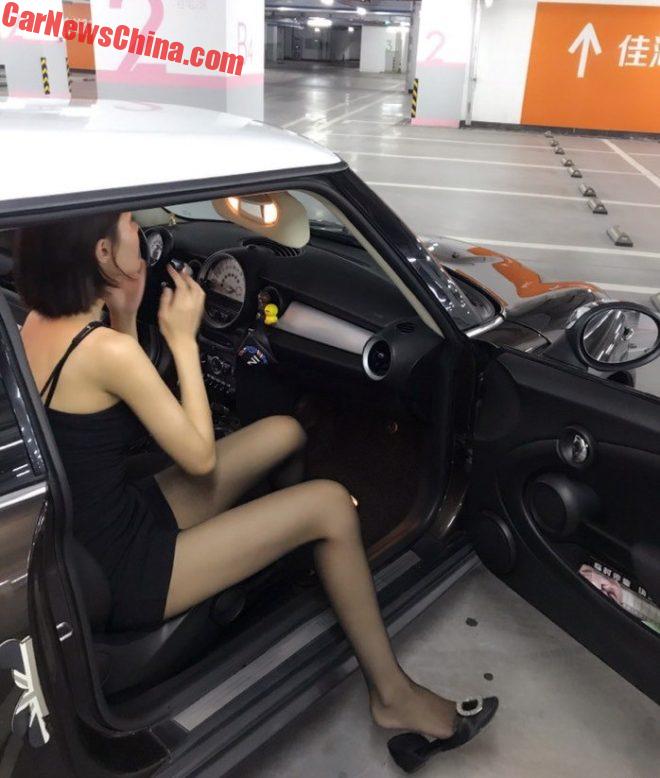 The Mini stands in an underground parking garage. Those places are dark. Happily, the Mini is equipped with a vanity-mirror light.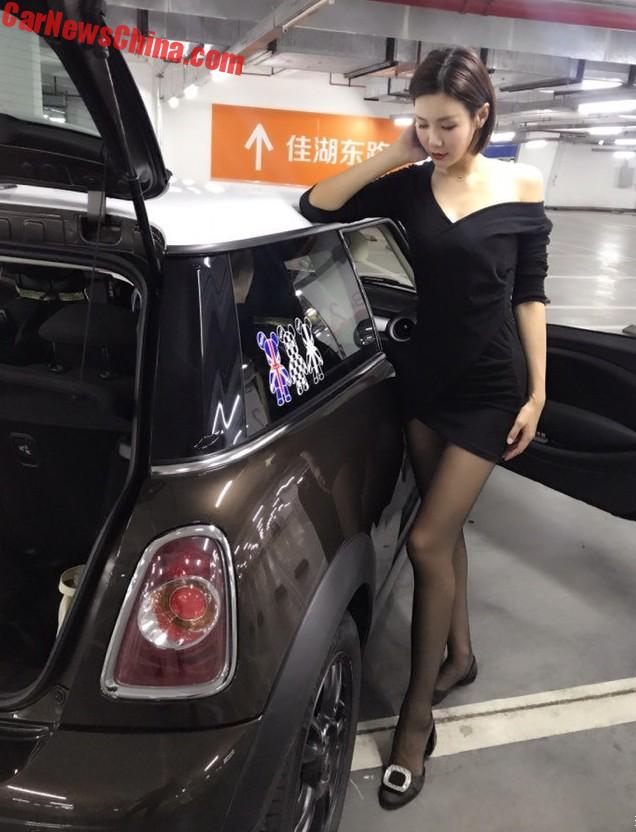 The Mini is painted in cookie brown and fitted with darkened windows and dark gray alloys. Our lady is of the stylish kind, wearing red lip stick, a black mini skirt, and a black shoe with a shiny ornament. Has she lost her other shoe..?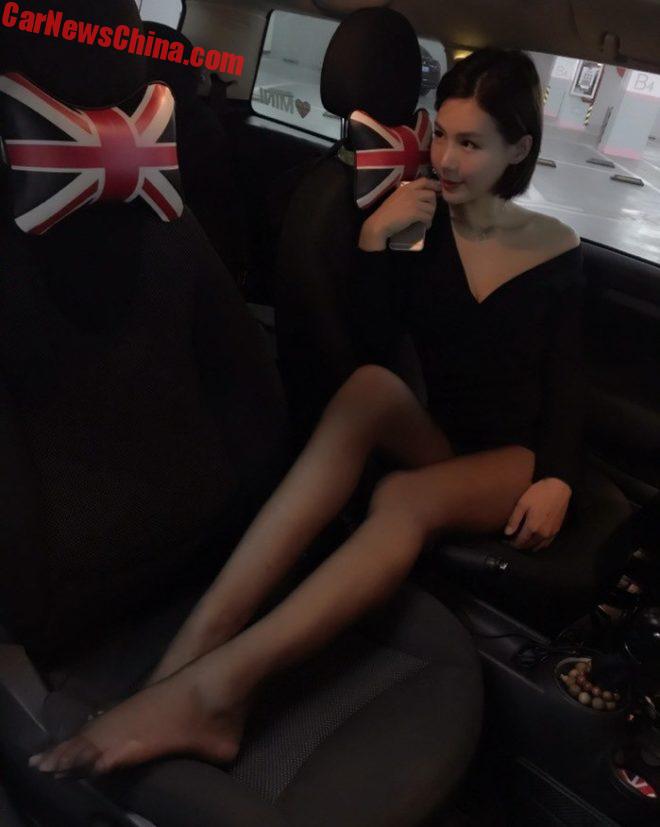 Neck pillows are very common in China, where many drivers are a tad too small for their seats. This happens especially in imported cars, such as the Mini. The base Mini One starts at a steep 185,500 yuan or $27,948. And for that you get a lousy 1.2 turbo with just 102 horses.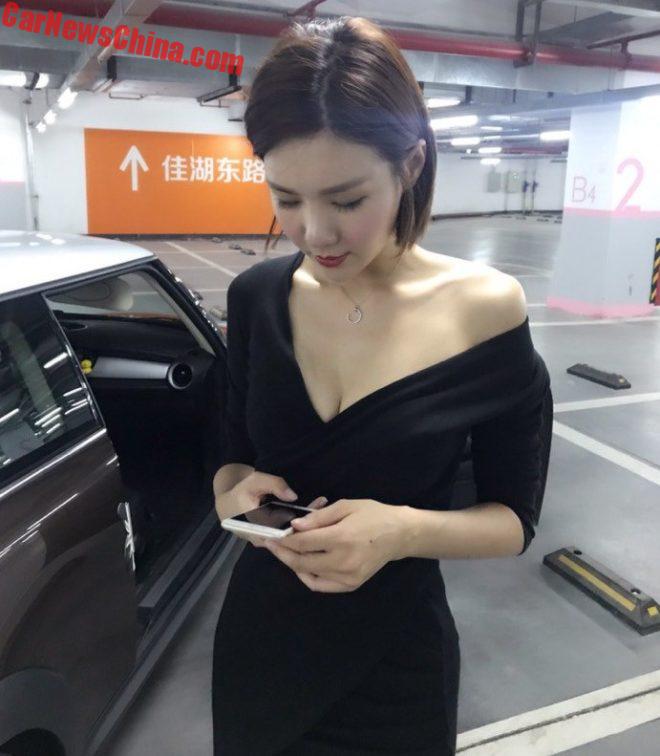 Our lady doesn't seem to need a neck pillow of any kind. She is as tall as a tree.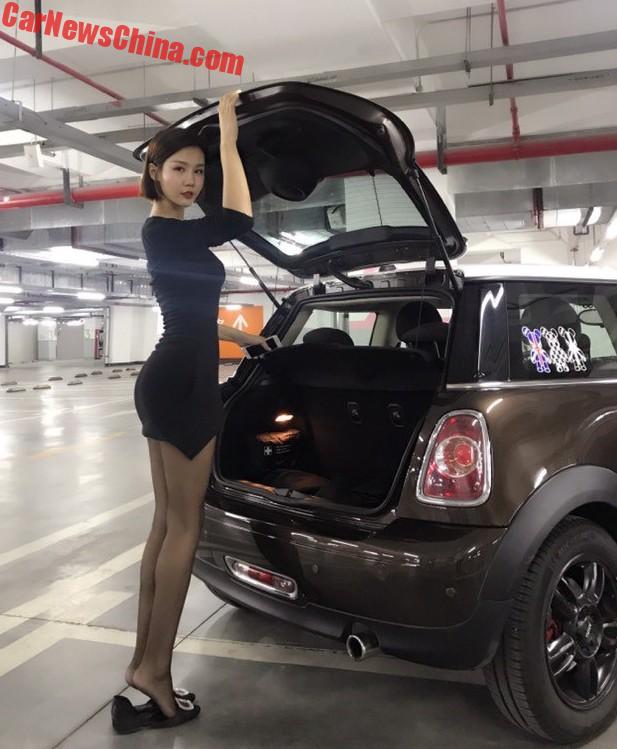 Our lady says: "I ain't no dumb little blond, I know the engine isn't in the front!", leaving us confused.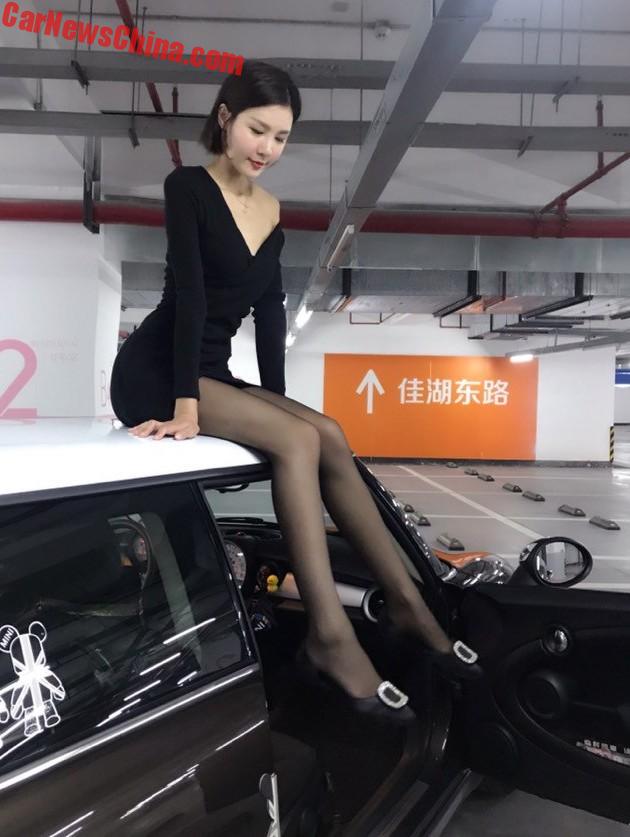 She found her shoe.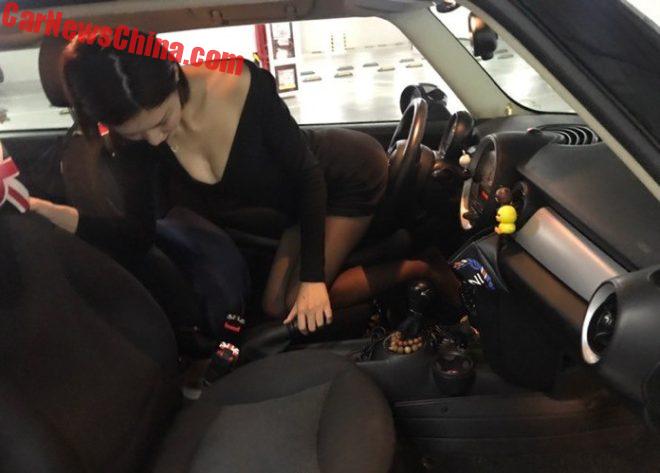 But now she is looking for it again.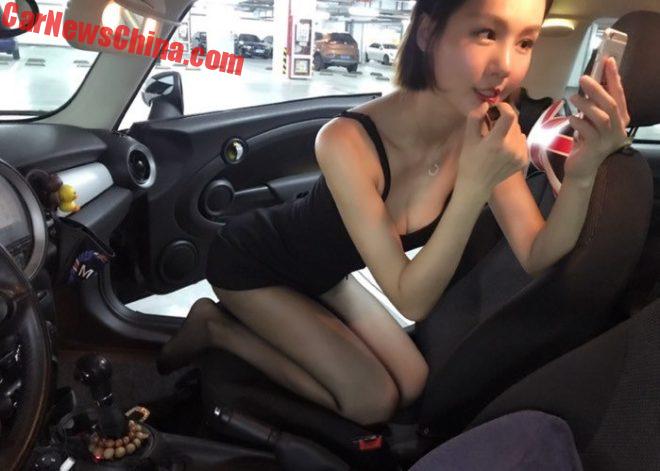 Got to look pretty when you are looking.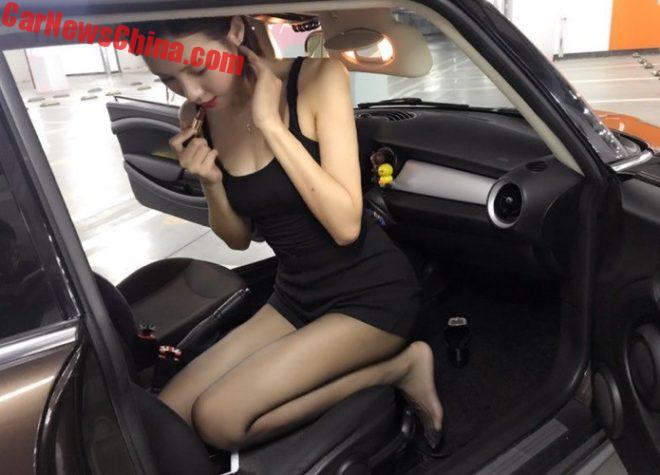 Yup, her shoe is missing once again.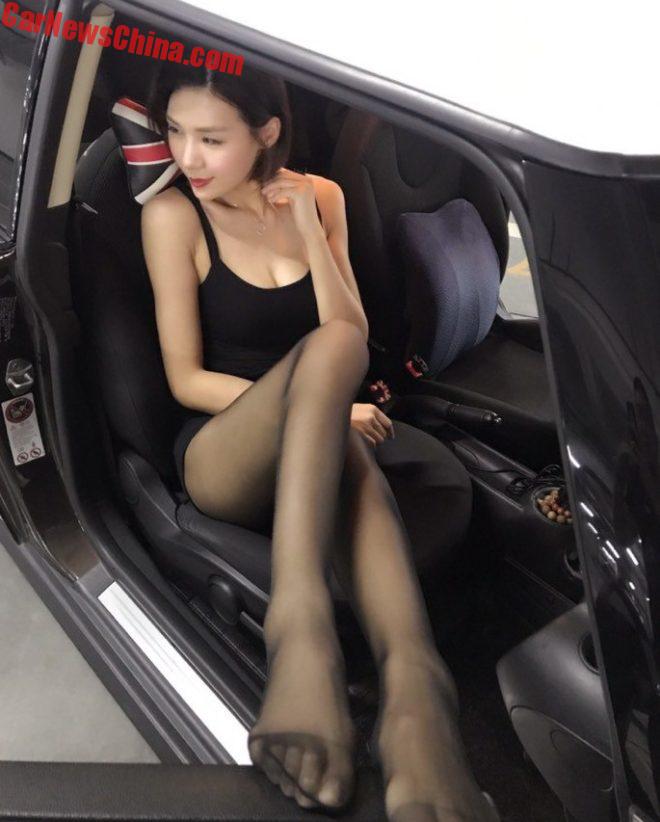 Well, a lady with such legs doesn't really need any shoes.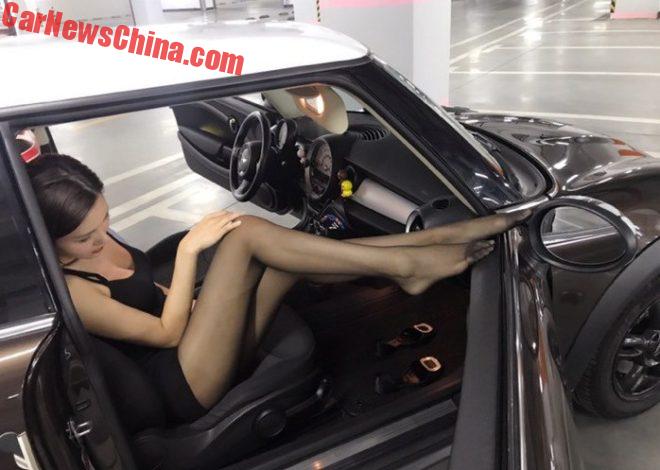 Pssst..! They are on the floor!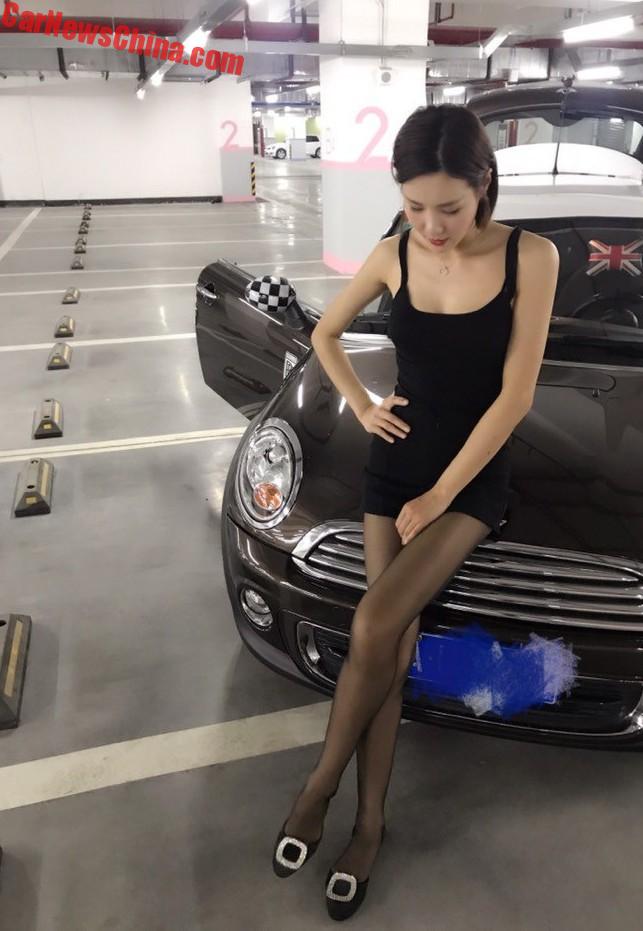 She got 'm. But what is she looking for right now..? Whatever it is, I hope she finds it.