A new flock of photos of the new Brilliance V6 SUV for China. It will debut later this week on the Guangzhou Auto Show and launch on the Chinese car market in December. The V6 has become a very good looking car, with a big and shiny grille that looks especially sweet on this fiery red car.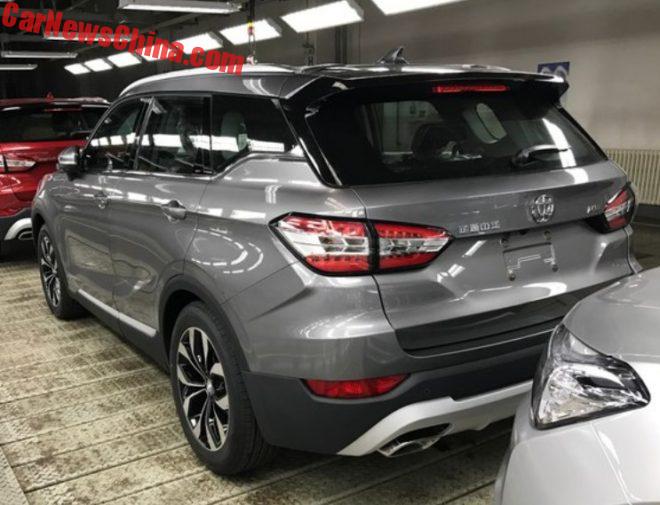 It doesn't look bad in silver either. It has the black C-D pillar for the floating-roof effect, just like every other new Chinese SUV.
Power comes from a 1.5 liter turbocharged four-cylinder petrol engine with 150 hp. Gear box: a six-speed manual, a six-speed automatic, or a seven-speed DCT. Three 'boxes for one engine. Well, why not..? Size: 4620/1922/1734, and wheelbase is 2725.
The V6 is a five-seat car. There will be a seven-seater too, called the Brilliance V7.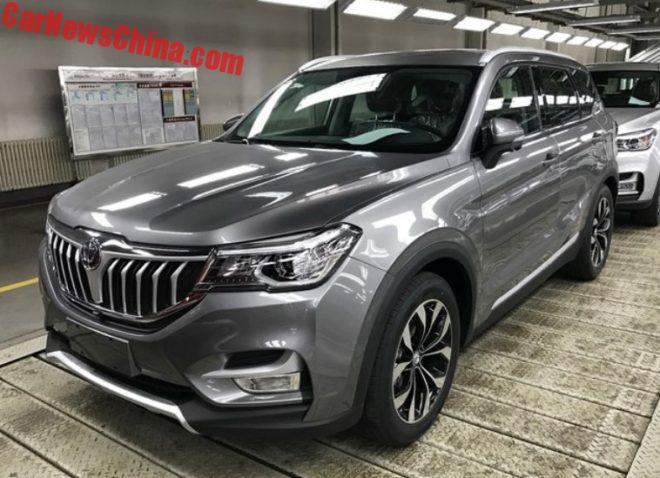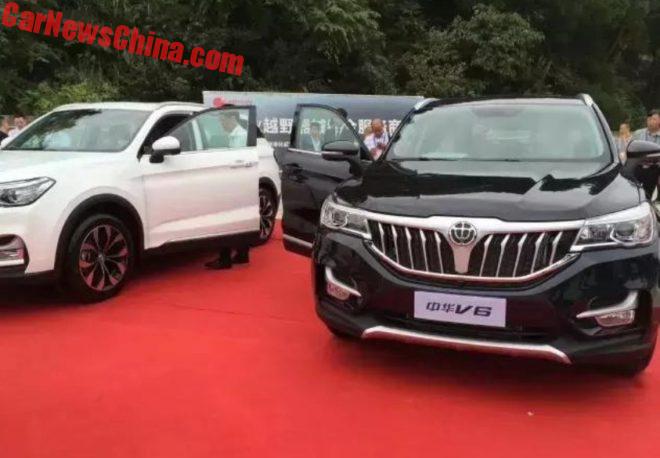 One in black seen at a dealer event.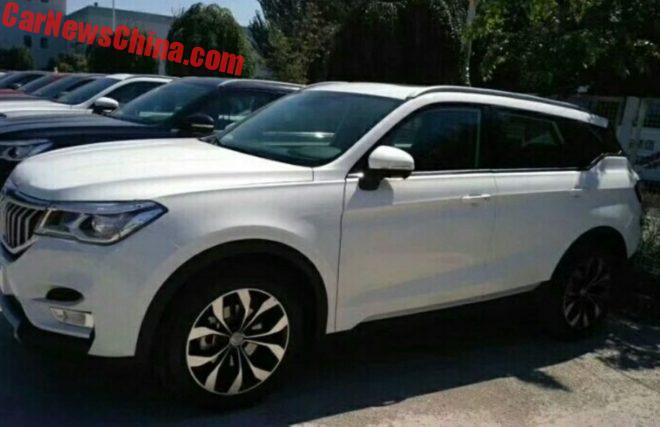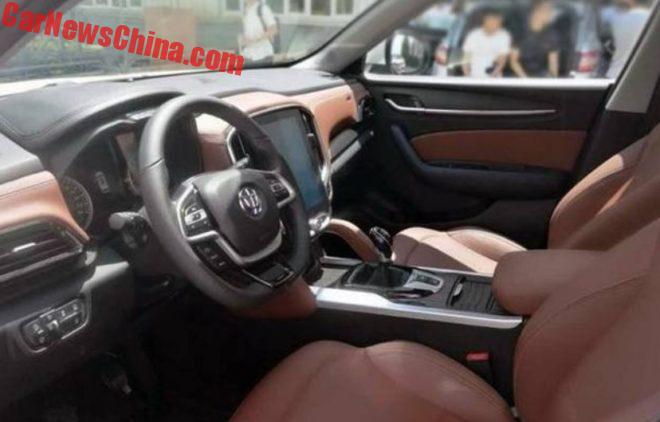 Dash with a big Tesla-like touch screen, analogue dials with a 7 inch TFT in between, amd a sporty flat bottomed steering wheel. The infotainment system runs on a new operating system called BriAir, a name that seems more fittingly for something with air, like an air conditioner or air purifier.
Brilliance says the voice-recognition system of BriAir can recognize "20 Chinese dialects". That would be impressive indeed, no kidding. There are hundreds of different dialects in China (not to mention different languages) and drivers are normally forced to speak 'pure' Mandarin to voice-activated systems. Brilliance it seems has found a way to let the locals speak local. More on that as we get it.
Brilliance introduced the BriAir operating system on a media event where they had a backdrop saying, in English, "Surpassing SIRI, more intelligent". What is Apple going to do about that..?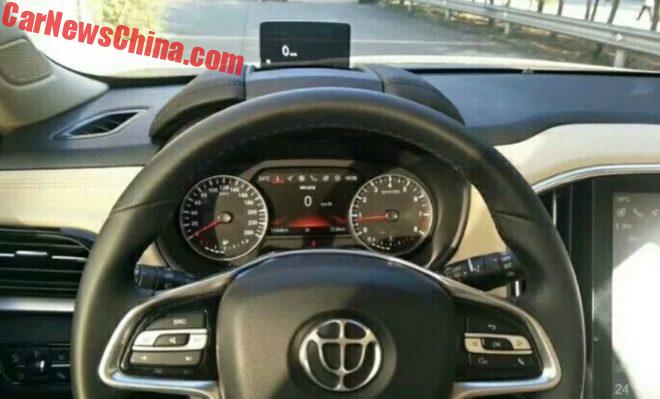 Head-up display.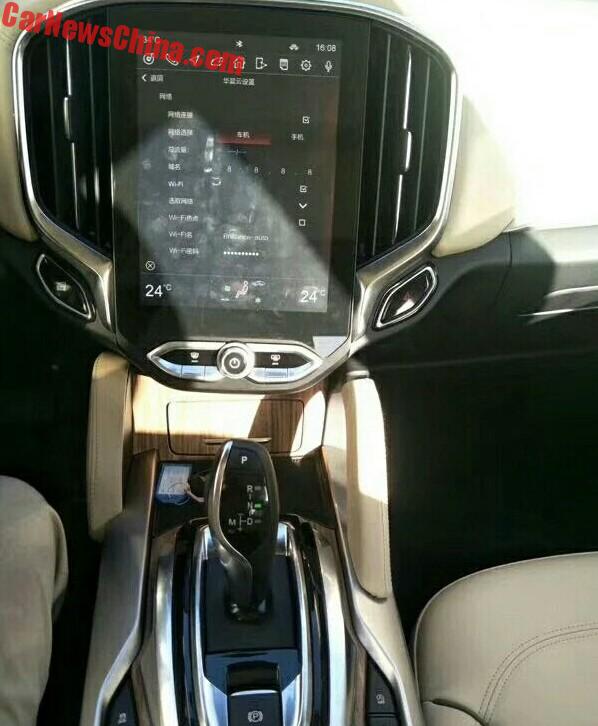 The main screen showing the aircon controls.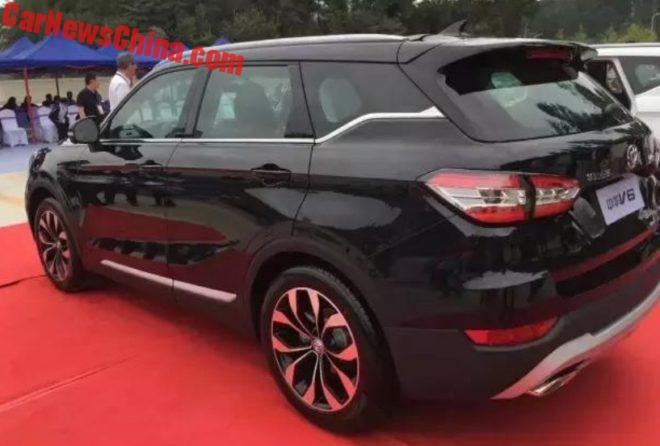 The new Brilliance V6 SUV for China.