This is the final production version of the Lynk & Co 01 SUV. It will be launched on the Chinese car market in Q4. Price will range from 130.000 to 190.000 yuan ($19.000 – 28.000).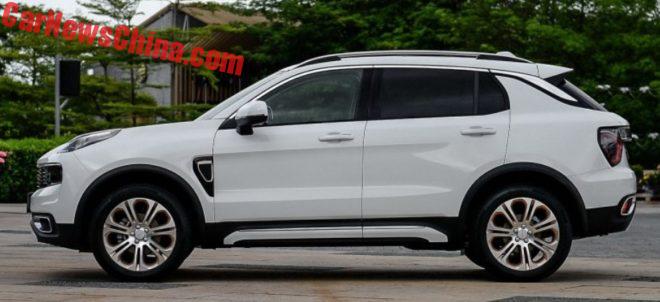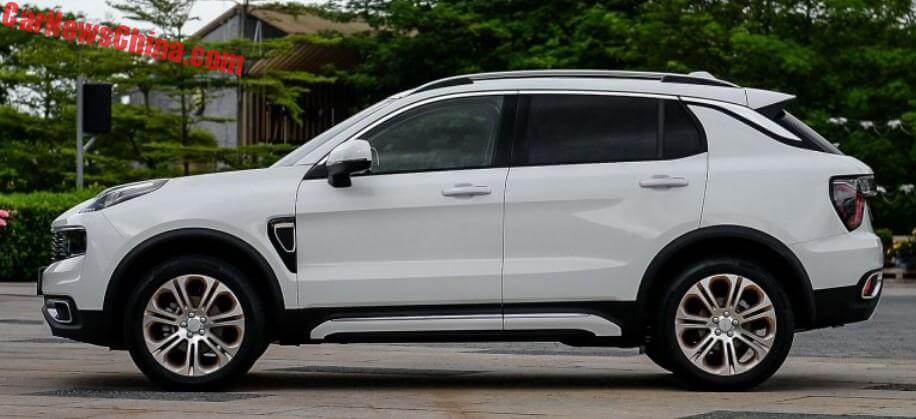 Lynk & Co is a new brand under the Geely Holding Group, alongside Geely, Volvo, and the London Taxi Company. Export to Europe and North America is set to start in 2019.
When the brand was launched last year many said Lynk & Co sounded too much like Lincoln. Geely denied that, saying it was totally different.
But they don't help themselves with the Chinese name: Lingke. The Chinese name of Lincoln is… Linken. Different characters, but they sound almost exactly the same.
In China the Lynk & Co cars will be sold via a separate dealer network and via the internet. The dealer network is currently under construction. For internet sales the company cooperates with Alibaba. Interestingly, for internet sales in the North American and European markets it will cooperate with Microsoft.
Lynk & Co says it will offer for free warranty, road-side rescue services, and data traffic for the entire life of the vehicle. That is an unprecedented offer and also one that seems very expensive.
The Lynk & Co brand will be aimed at millennials and the cars will therefore be equipped with technology and apps that allowing the owner to share his car with others, or to rent it out when he doesn't need it, in the Airbnb way. However, Geely hasn't showed any of the sharing-software yet, nor have they announced any additional details of the system. So we got to wait and see for that one.
Just in: it will also get a WiFi hot spot. If that isn't millennial, what is..?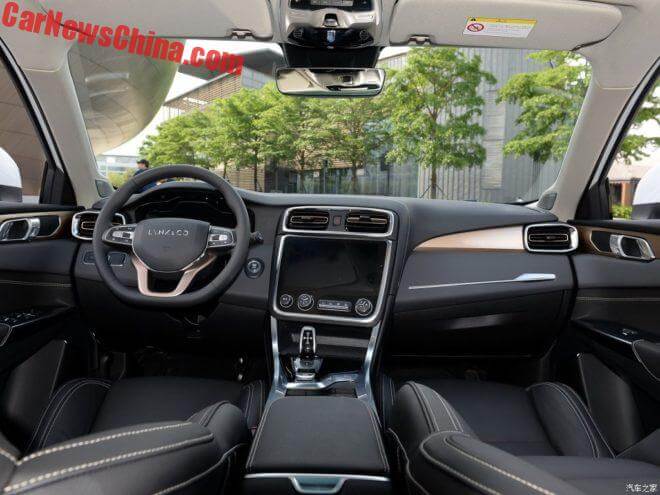 The interior is rather dark for such a youthful car but quality appears to be very good.
he 01 SUV is based on the new Volvo-Geely CMA platform, which will also underpin the upcoming new Volvo 40-Series, which was previewed by the 40.1 and 40.2 concept cars.
At launch there will be two engines available, both developed and manufactured by Volvo:
1) a 1.5 liter turbocharged 3-cylinder with 177hp and 265nm. Engine code: GB15T. Top speed: 205 km/h.
2) a 2.0 liter turbocharged 4-cylinder with 187hp. Engine code: B4204T30. Top speed: 210 km/h.
The white car on the photos is a 1.5 turbo.
Output of the 2.0 turbo is surprisingly low, just ten horses more than the 1.5 turbo. Four-wheel drive is standard on the 2.0 and optional on the 1.5 turbo. A hybrid based around the 1.5 turbo will be added to the lineup later.
Size: 4512/1857/1650, and wheelbase is 2734. Curb weight is 1484 kilo.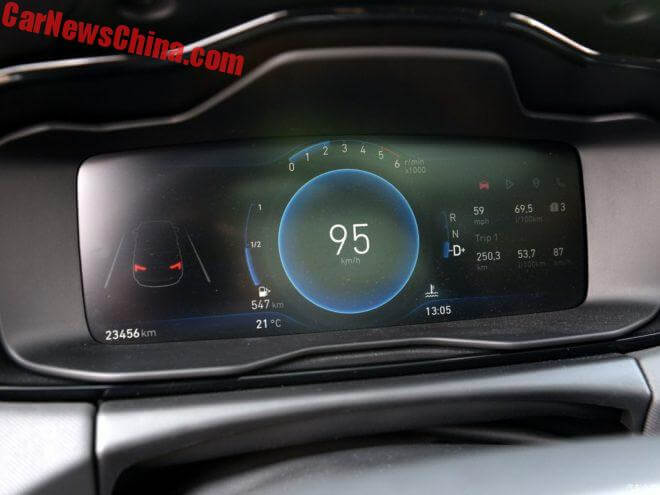 The instrument panel measures 12.25 inch.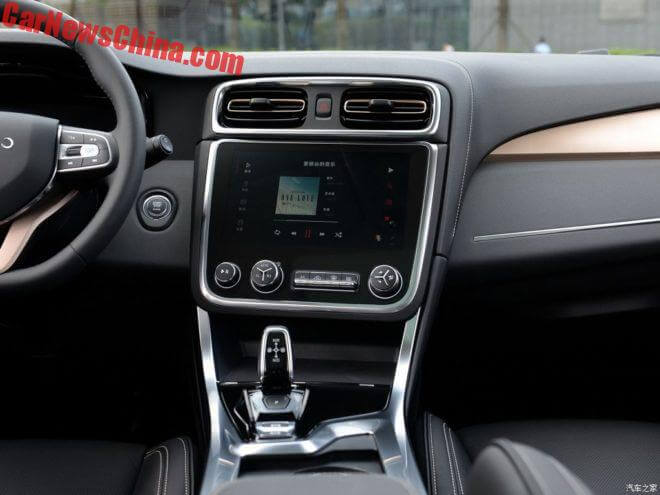 The touch screen measures another 12.1 inch. The sharing software got to be in that infotainment system somewhere but Geely didn't show it. All the infotainment showed was the music player. Tralala.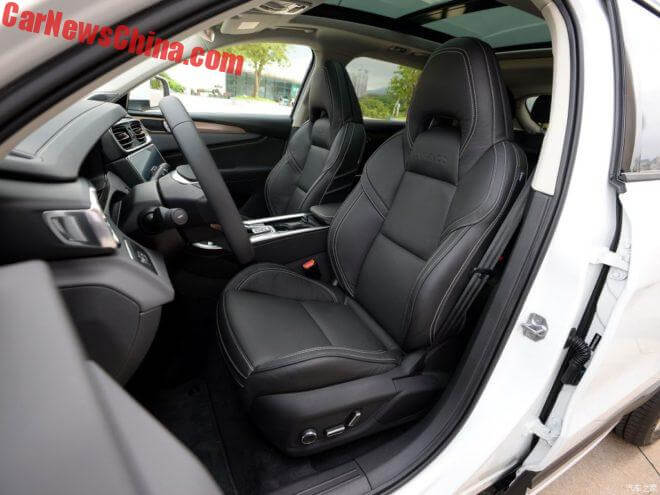 Big black seats in an already dark interior. Happily there is a large sun roof to let in some light.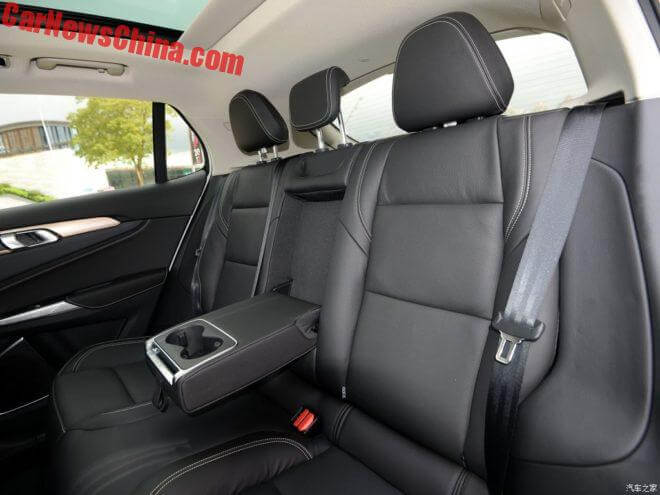 Enough space for 2.5 in the back.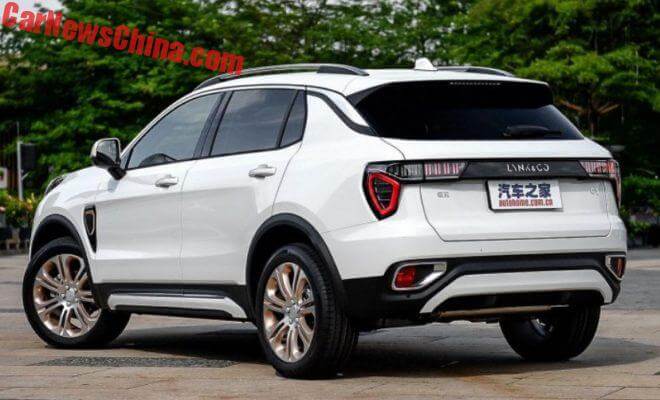 The 01 1.5 turbo goes without exhaust pipe tips. The 2.0 will get some.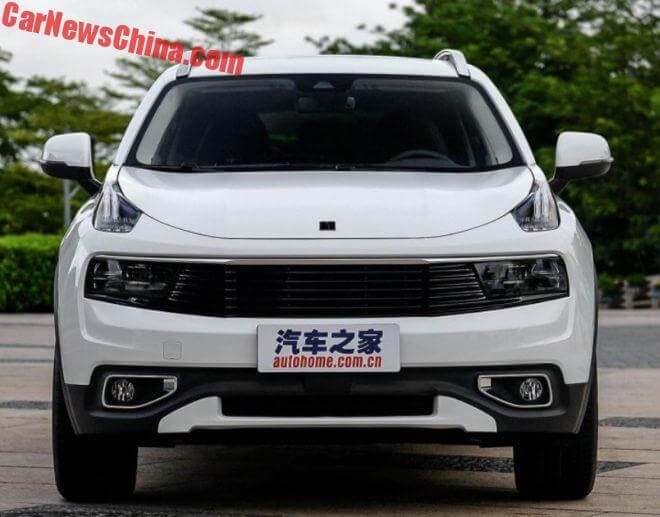 Looks you got to get used to. Mirrors are gigantic.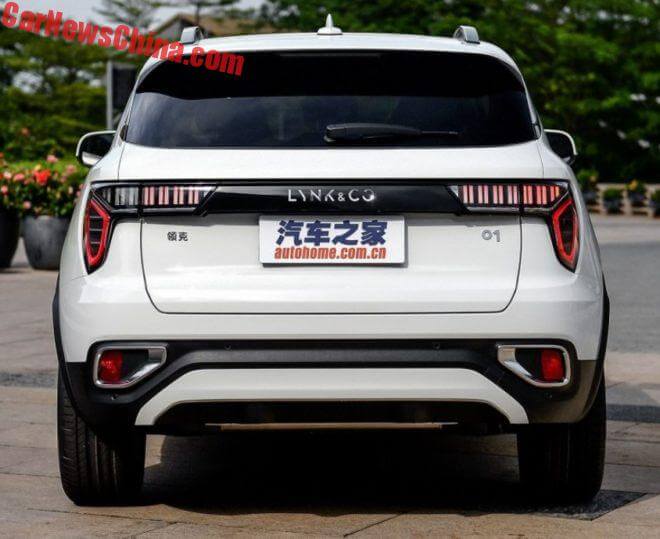 The new Lynk & Co SUV for China.