More Haval madness! This red lightning is the new Haval H4, as it debuted on the 2017 Guangzhou Auto Show. The car on show was the Red Label version, a Blue Label variant will be launched later. The H4 looks nice but very similar any other new Haval.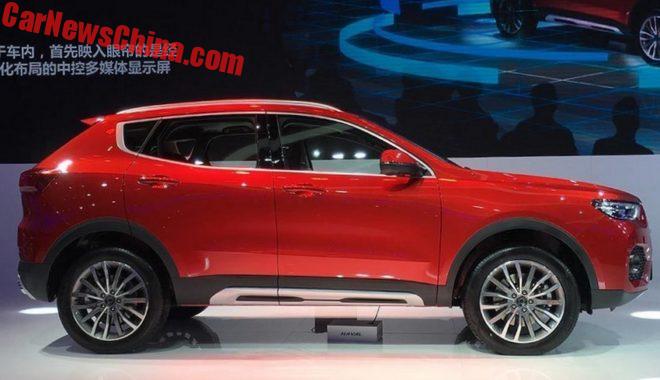 The H4 will be positioned between the H2S and the new H6. There isn't that much space:
Size:
H2S: 4146/1772/1638, wheelbase 2550.
H4: 4410/1845/1695, wheelbase is 2660.
H6 (new): 4600/1860/1720, wheelbase is 2680.
Engines:
H2S: 150 hp 1.5 turbo.
H6 (new): 139 hp 1.3 turbo.
Price:
H2S: 83.800 – 103.000.
H4: unknown.
H6 (new): 118.800- 132.800.
Notes: I write H6 (new) because the old one is still in production. Price of the old H6 starts at 88.800, 150 hp 1.5 turbo, same wheelbase as the new H6. Then there is the M6, a sporty version of the old H6 (the one that is still production), it starts at 88.900, 150 hp 1.5 turbo, and same wheelbase as the old and new H6. The H2S and the H6 come in Red Label and Blue Label variants.
See what I mean when I say 'madness'? They have lost it, completely lost it. Haval is just flooding the market with new SUVs and new variants of new and old SUVs, and new variants of those. In the meantime they completely miss out on digital and on electrics. The market is going to flood and buyers will run away.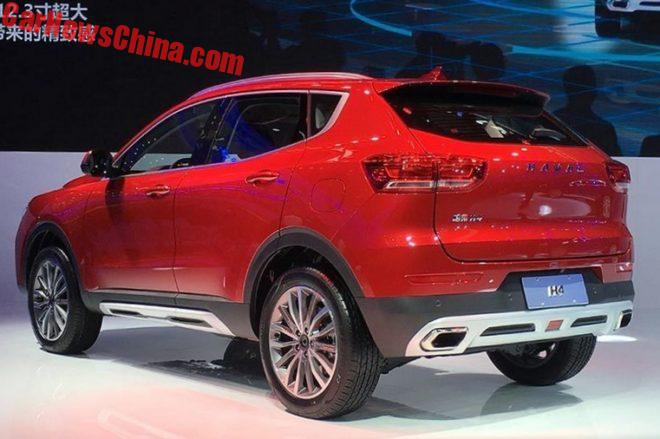 Bumper section looks cool, very shiny with the pipes properly integrated.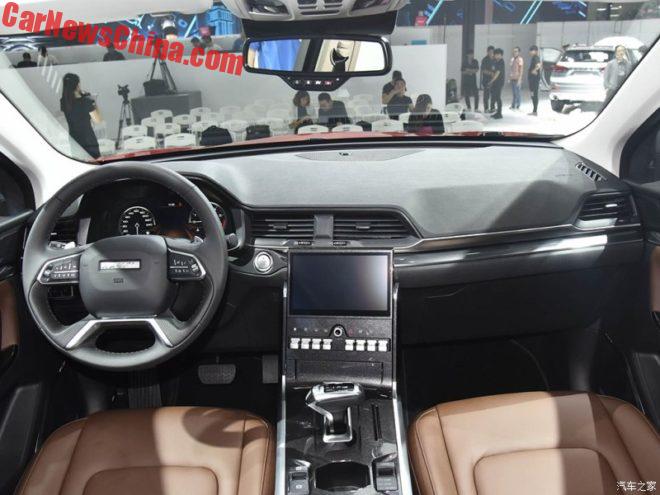 Interior design is totally new. There is an nine inch touch screen angled to the driver, cool-looking switches under the screen, and an even cooler gear lever.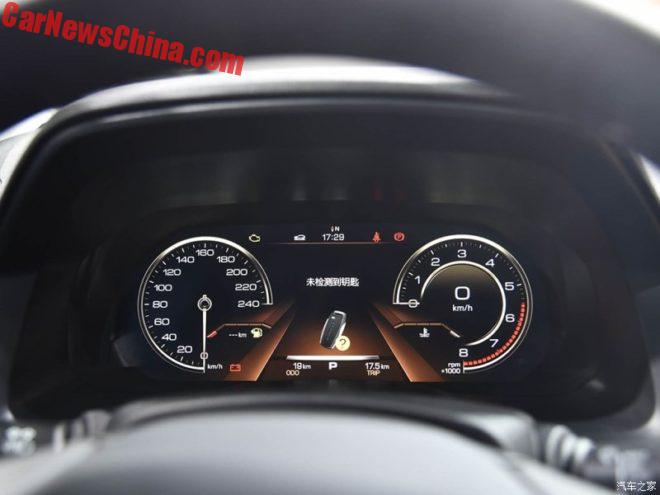 The instrument panel however is still analog. Haval is falling behind the competition gere. But for an Haval, this is as digital as it gets at the moment.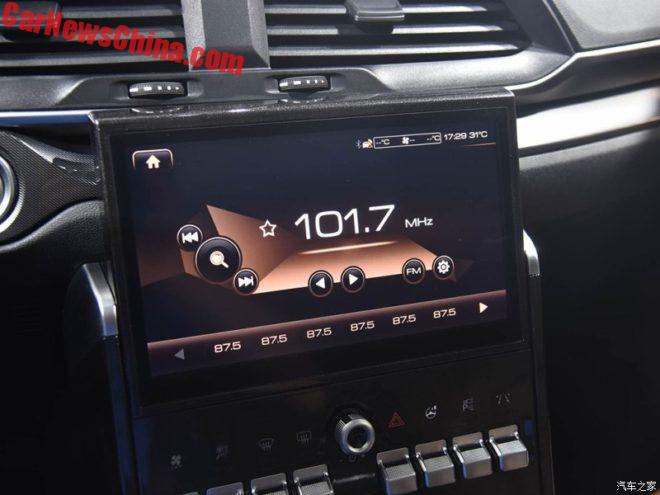 The screen isn't integrated in the center stack, it actually stands in front of it.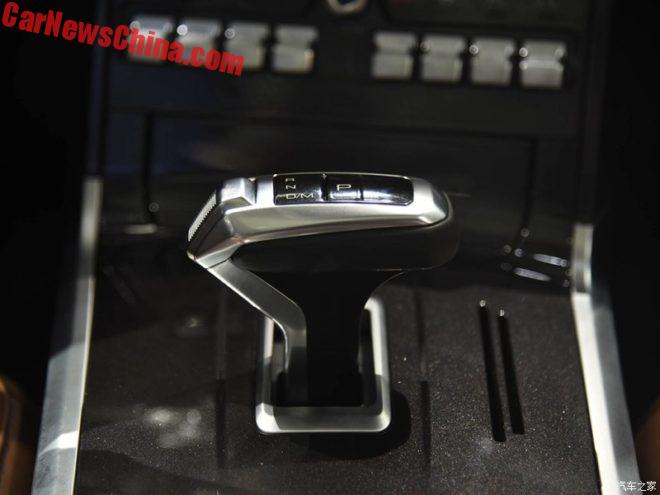 Love the lever.
Two engines: the same 170 hp 1.5 turbo that powers any other Haval, and the new 139 hp 1.3 turbo that is also available in the new H6. Transmission is a seven-speed DCT.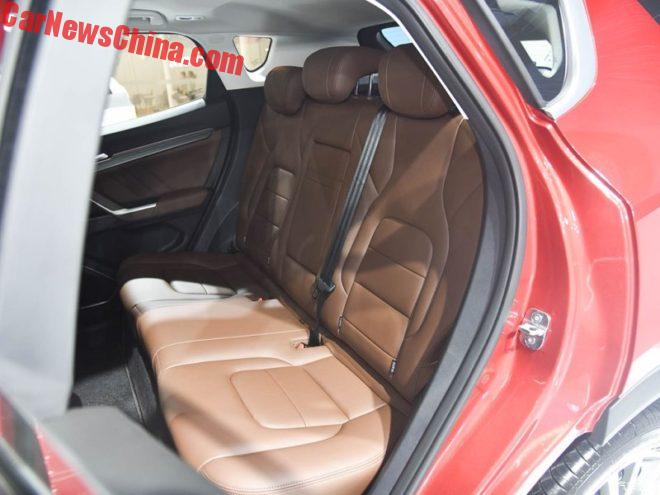 Enough space for three in the back.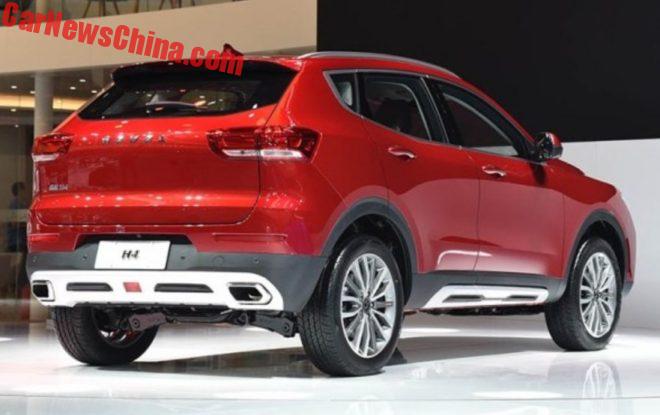 Shiny bars under the sides.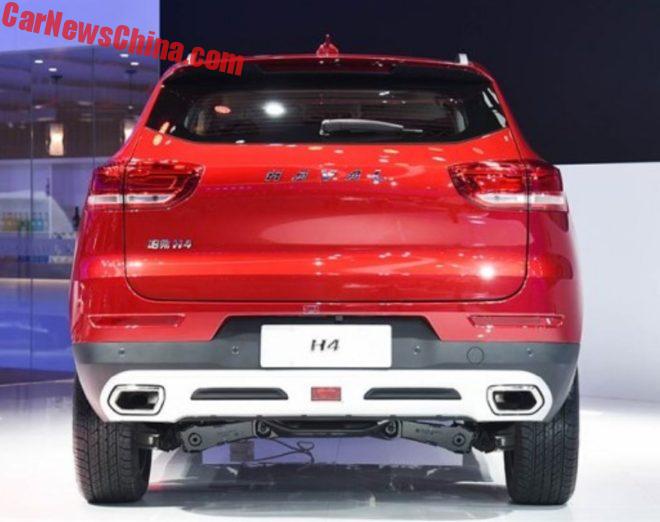 Suspension very visible.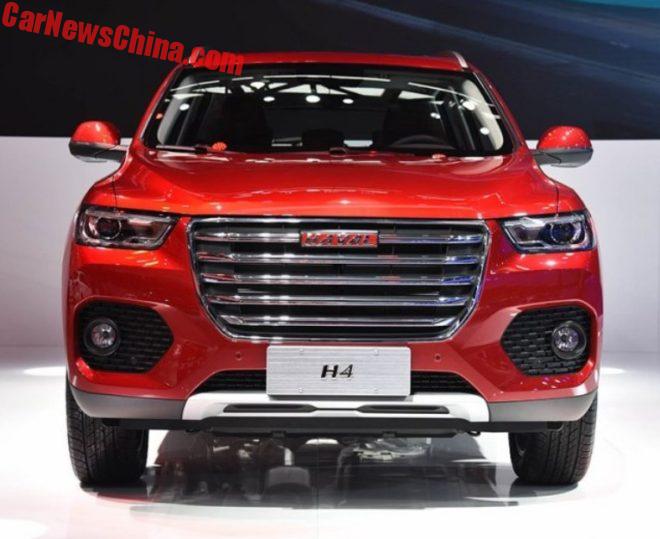 The Blue Label car will get a smaller grille.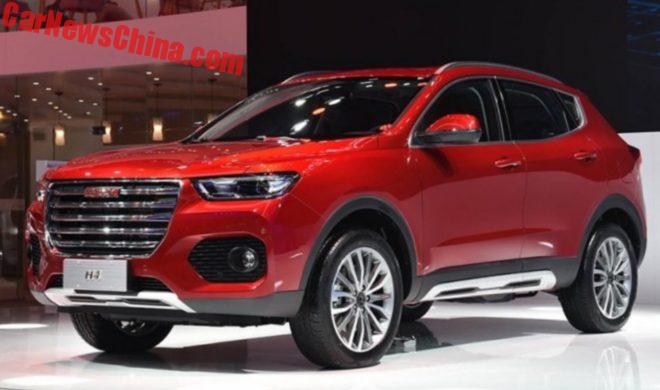 The new Haval H4 SUV for China.