Time to go to Lynk & Co! I visited a brand new dealer in east Beijing, just a few kilometers from my home. Lynk & Co has been screaming how different they are and how different they were going to do things. Well, did they..? Time to find out: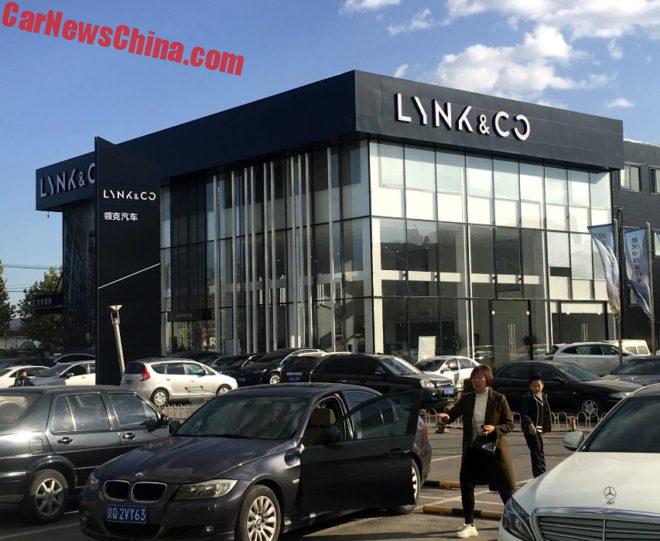 The dealer is located in a dealer area behind a Carrefour supermarket, sharing its line with the likes of SouEast Auto, Mazda, and soon Alfa Romeo. The building itself isn't new, it used to be a shop selling exclusive second-hand cars. To turn it into a Lynk & Co dealer they tore down the entire front and side walls and replaced them with glass walls topped by an big black roof with gray Lynk & Co lettering.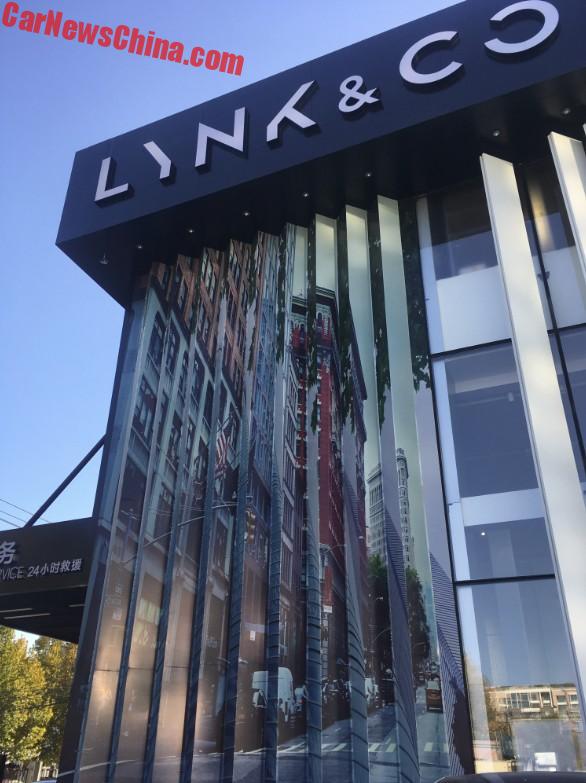 The left side of the building was dressed up with a giant image showing a street in the United States, even with an American flag. What is the meaning of that? Is Lynk & Co an American brand..? No it isn't. Lynk & Co is Chinese-Swedish. Technically, it is a joint venture between Geely Auto and Volvo, both owned by the Zhejiang Geely Group.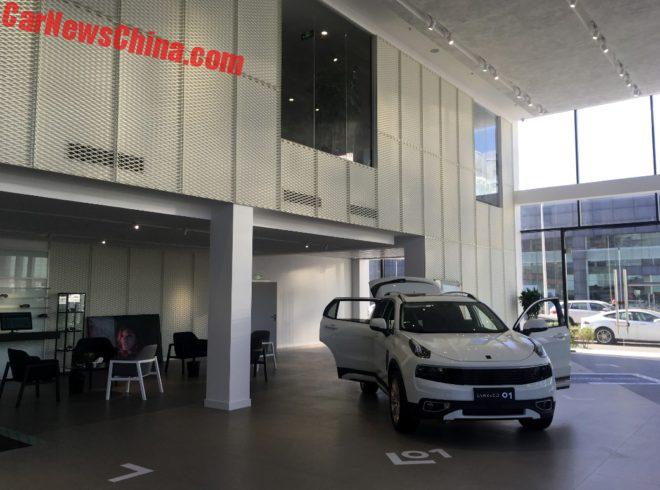 The interior was airy and roomy, with offices on the left, a sitting area in the middle, and the bathroom on the right. There were two cars on display, a white base-spec car and a blue top-spec car.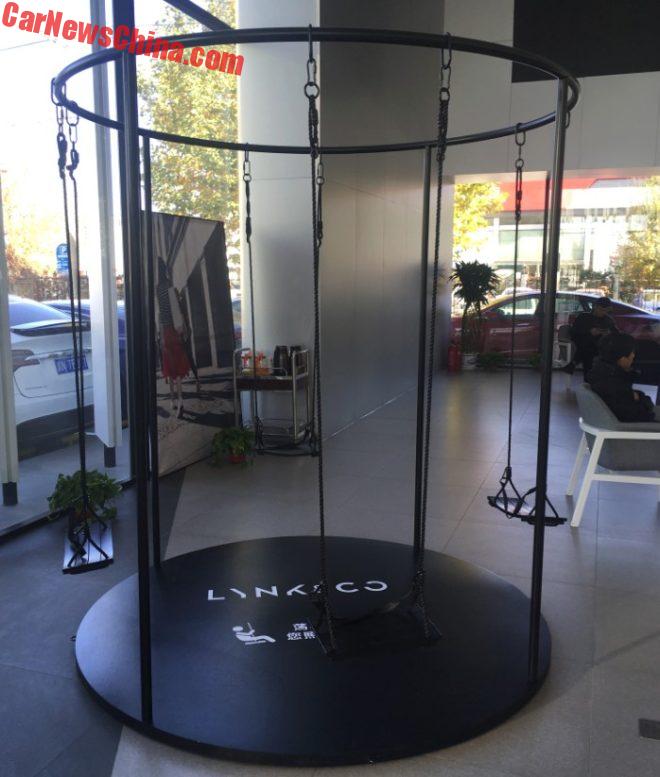 A Lynk & Co branded swing for the kids. Very black again. Kids, you know, like colors.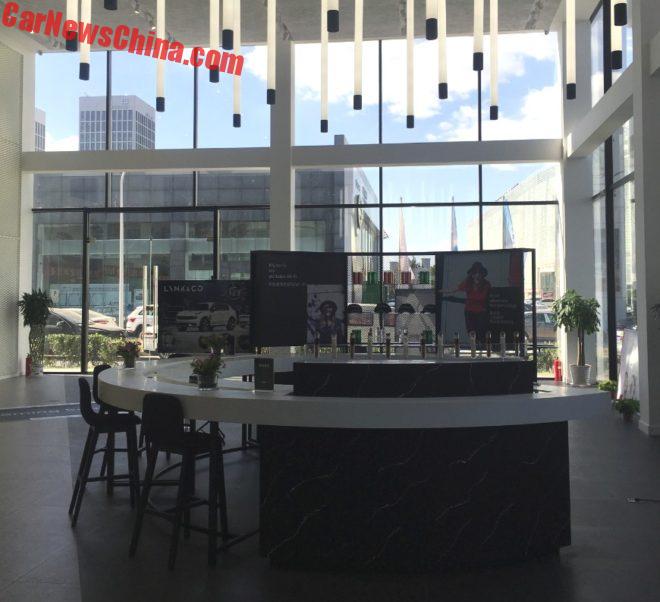 Lynk & Co is trying very hard to be hip. So dealers have a bar. Strangely however the bar wasn't used. Nobody was sitting there or getting a drink from there. There was no bartender or menu. They had hip-ish drinks packed in small glass tubes, but I was told these were just samples. They also had Lynk & Co hats, but I was told these were just for display. Having a bar while not having it is not a hip thing to have.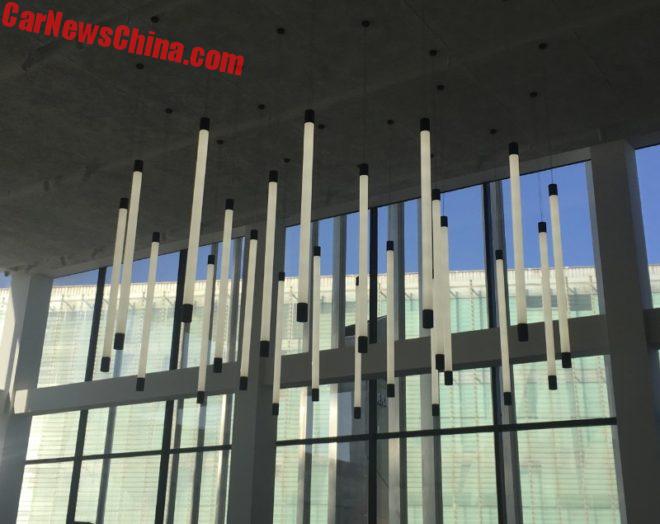 The light ornament looked cool, but it was switched off. That again, is not hip to have.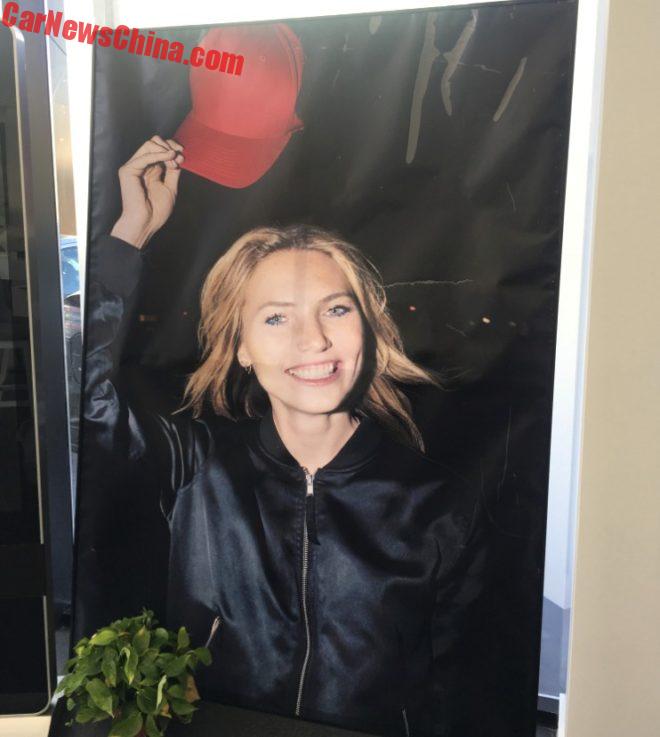 They had posters like this all over the place, standing on the floor, leaning against the wall, showing hip people. The people were all non-Chinese. What is the meaning of that? Is Lynk & Co a non-Chinese brand..? The blonde girl on this photo is a French model, I was told. She waves with a red hat and wears a black jacket. She looks so hip.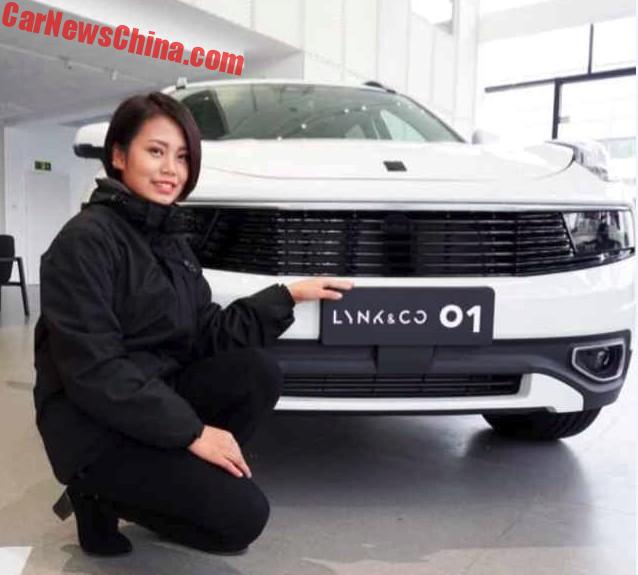 Happily, the girl who showed me around was properly Chinese, wearing a black Lynk & Co uniform. She was well-informed and knew everything about the car, including the functions of all sorts of semi-hidden buttons that I found.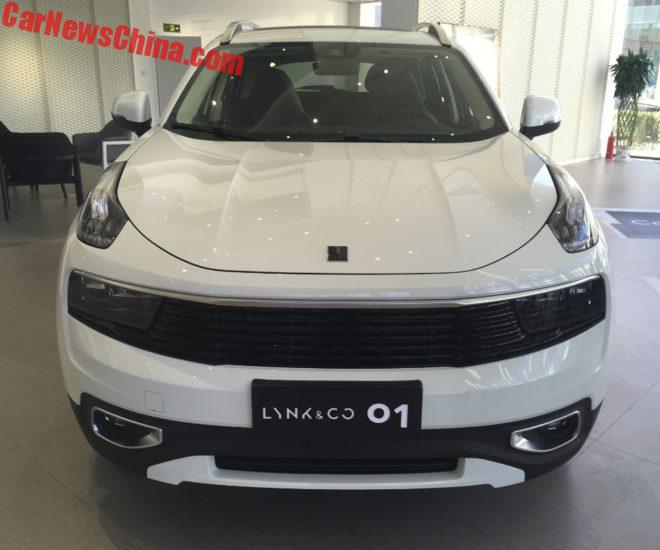 And there she was; the Lynk & Co 01. First time I saw the production car. First impressions: grille looks a tad too dark, daring design but not too much, very solid, well-put together, and quality-wise definitely on par with brand like Hyundai, Ford, and Mazda.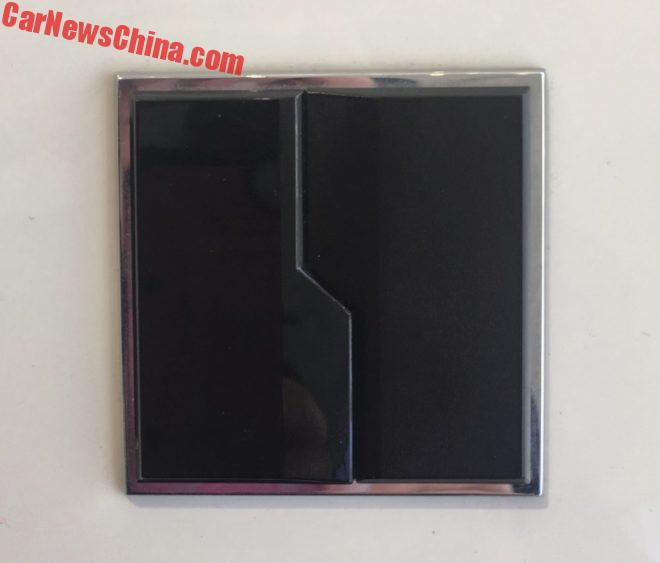 The logo on the bonnet. So very black again. Black roof on building, black swing, black jacket, black uniform, black grille, black logo; that hip?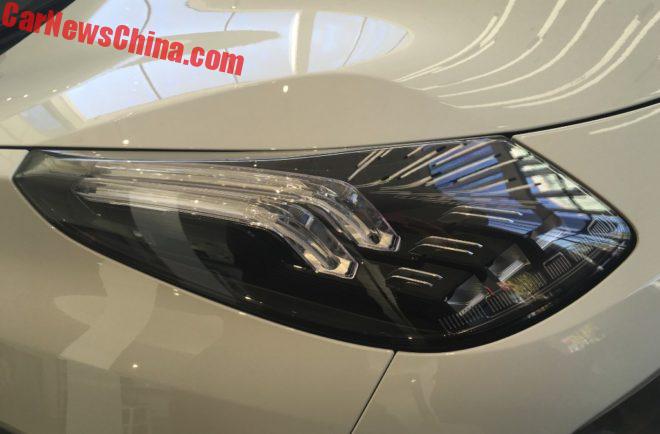 The lights are located on top of the fender and are a true work of art. Beautiful.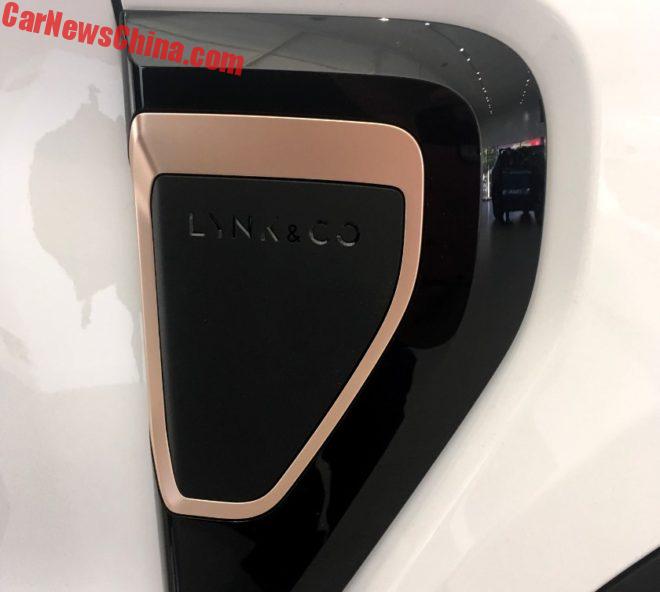 Lynk & Co shield on fake air vent.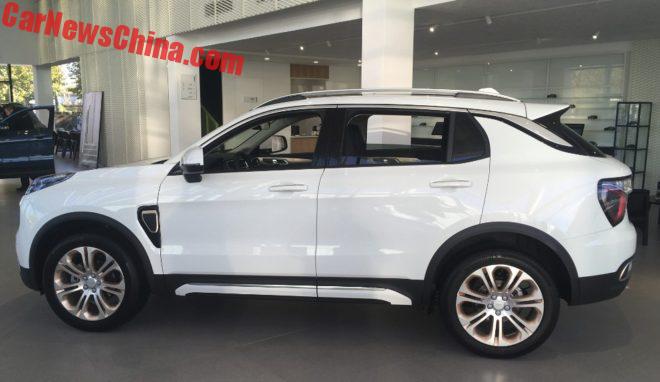 The 01 will officially be launched on the Chinese car market next week on November 28. Initially only one engine will be offered: a Volvo 'VEP4' 2.0 turbo with 190 hp and 300 Nm. Gearbox is a 7-speed dual clutch. Base models will get FWD, high end cars 4WD. Later on a 180 ho 1.4 turbo 3-pot will join the lineup, that engine will be mated to a six-speed manual (!) or a six-speed automatic.
Price for the 2.0 turbo model will range from 170.000 to 240.000 yuan ($25.600 – 361.600).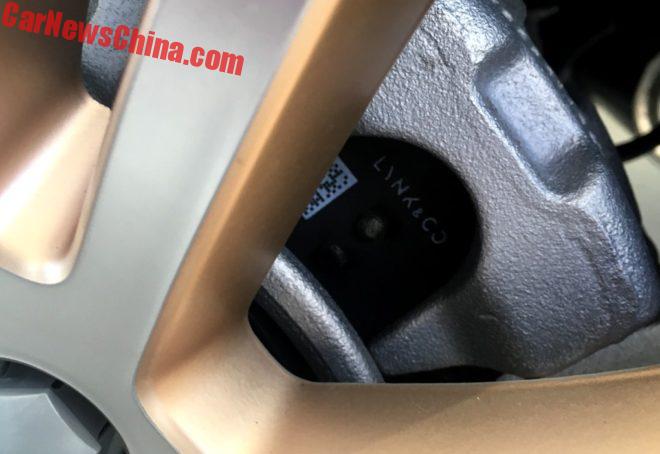 Lynk & Co branded brakes.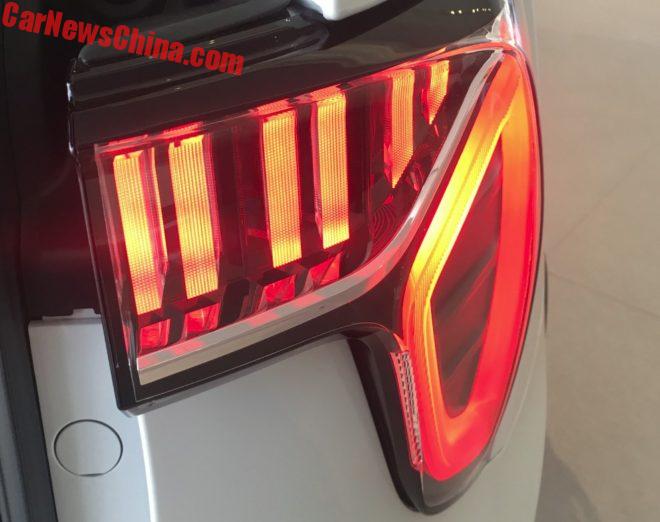 The rear lights are looking great as well.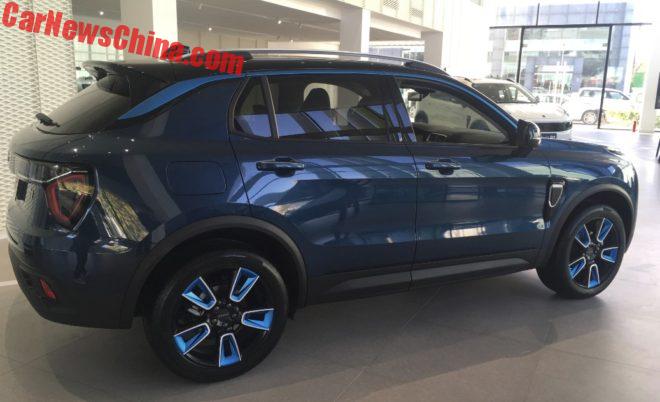 The high end car comes with pretty such as a colored roof line and colored wheels.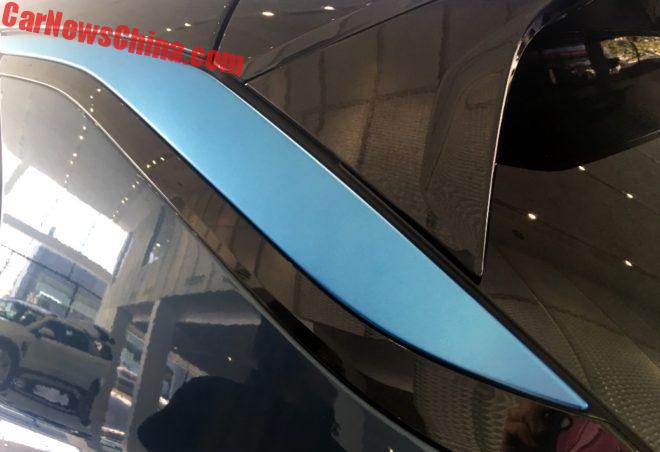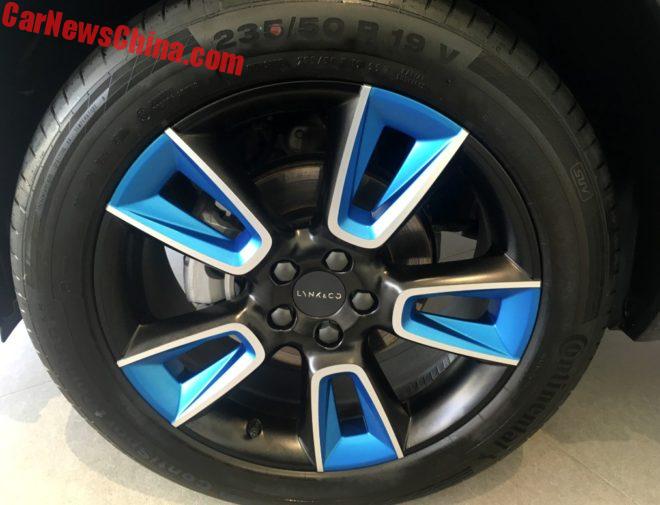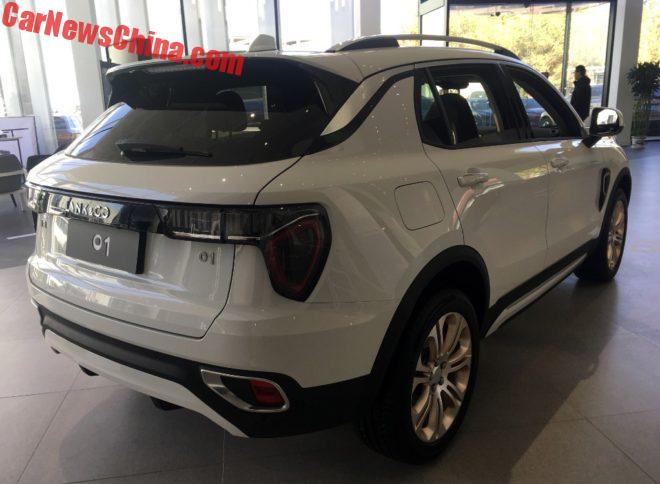 The base model with a simple body-color roof line.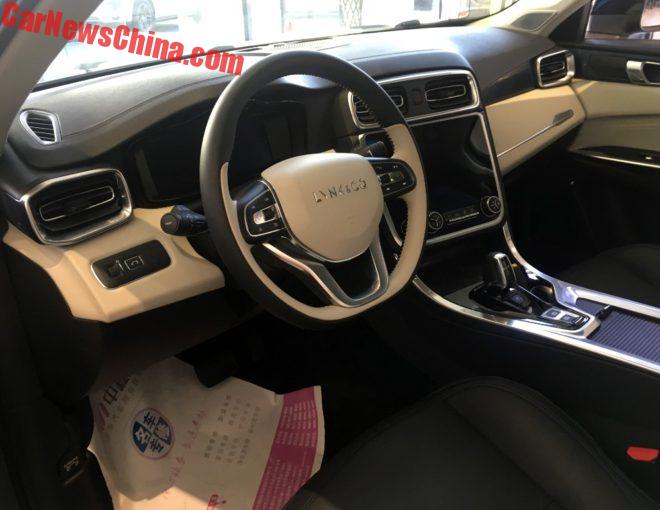 The interior of the blue car. Again everything looked very solid and well-put together. Design isn't overly exciting. The main screen measures 10.2 inches.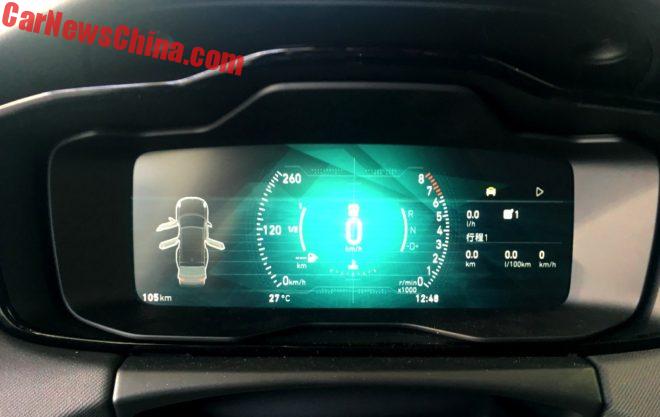 The instrument panel is fully digital with ultra speedy graphics. Round 'dial' combines the speedometer and the rev counter.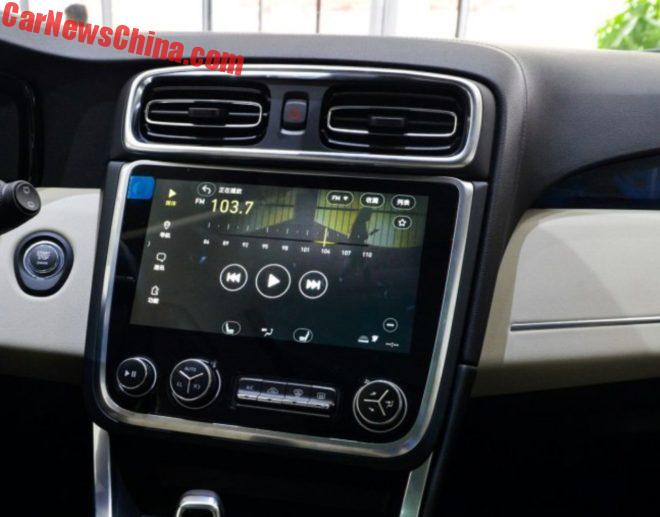 The infotainment system is equipped with Apple CarPlay and Baidu CarLife. There is an in-build air purifying system, dual-zone air conditioning, an automatic-parking function, a start & stop system to save fuel, and more of all this.
But what about that app that would allow owners to share their car with others? Or buy the car with a group of people? Or those fancy leasing schemes we heard about? All these things are not yet available, and it is unclear when they will. That is somewhat of a disappointment.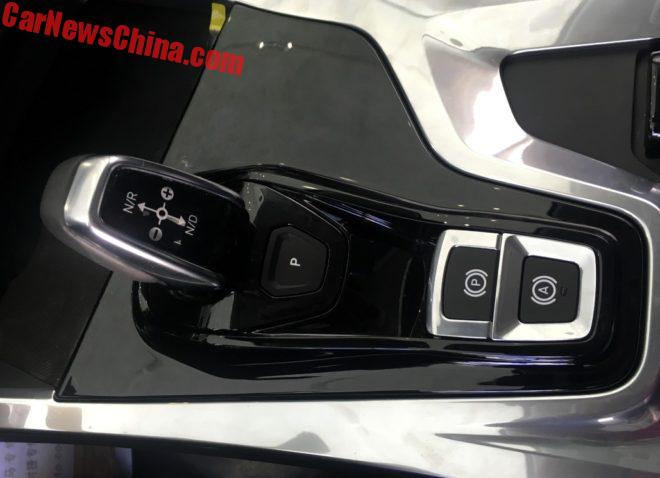 The gear lever is a perfect example of what I mean. It is a nice lever, sitting in a nice black frame. But it also looks very normal, like any other gear lever in any other car. Shouldn't it be a bit more special in a Lynk & Co car? I think it should.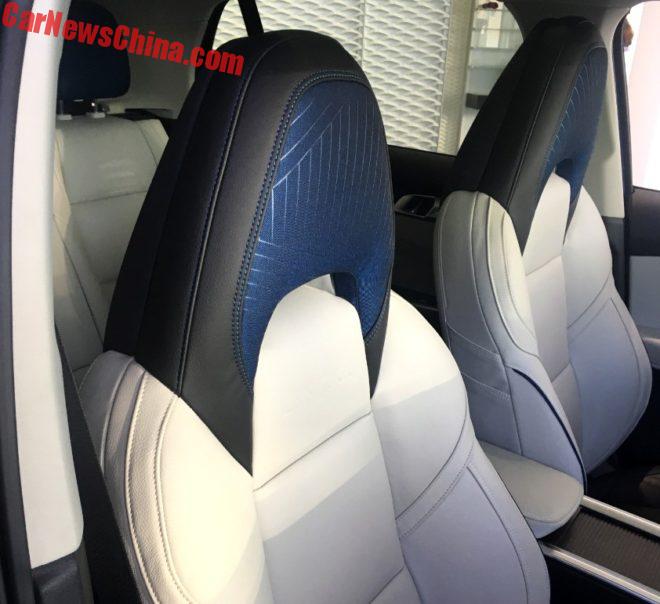 Finding some real hip in the head rests. Finally!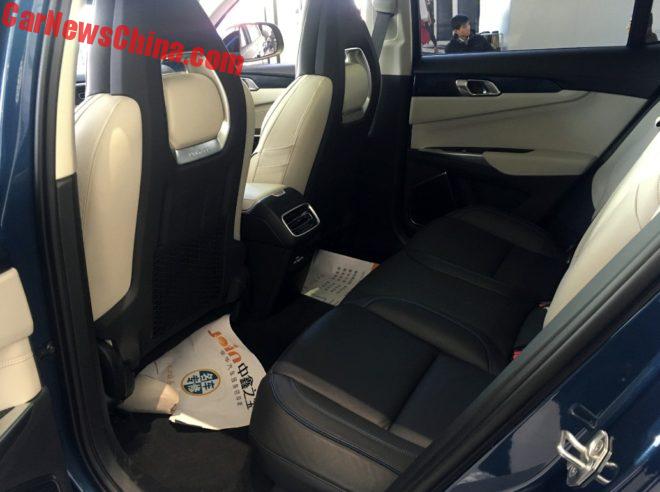 Front seats look great from behind. The seat of the rear bench however looks very black. Carpets are gray.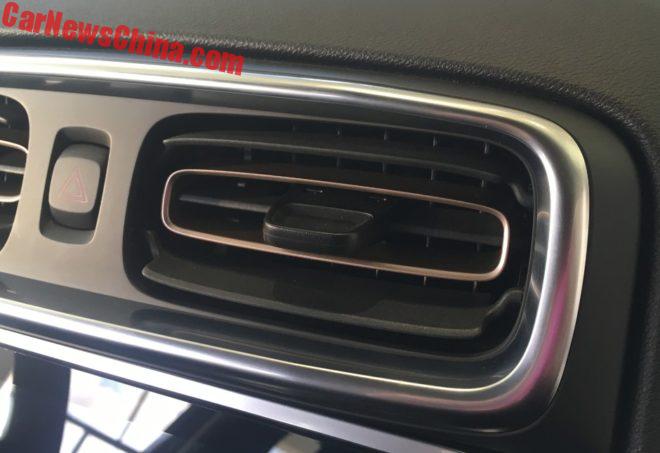 I liked the shape of the vents.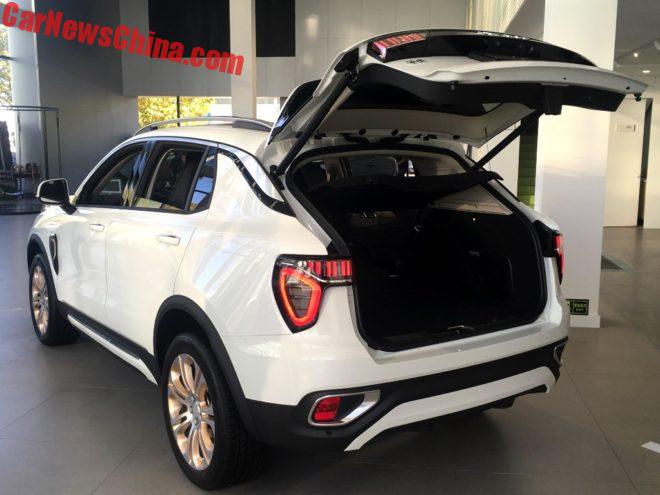 The rear door opened fully automatic.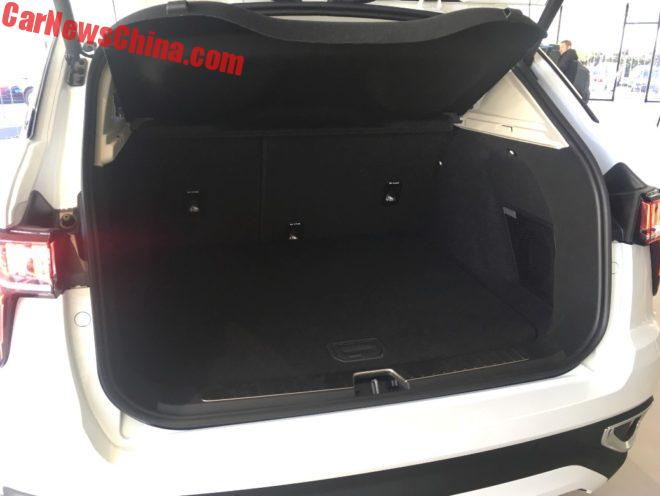 Loads of emptiness.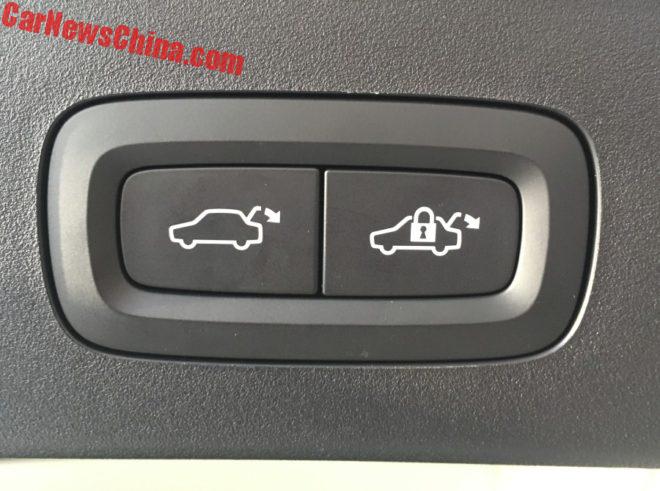 Ahhh! I hate this. The o1 is a SUV, not a sedan, so show a pic of a SUV, not of a sedan. How hard can that be? How expensive? It is just a detail, but details matter. Other car makers got this right, so why can't Lynk & Co? They don't even sell a sedan! (yet).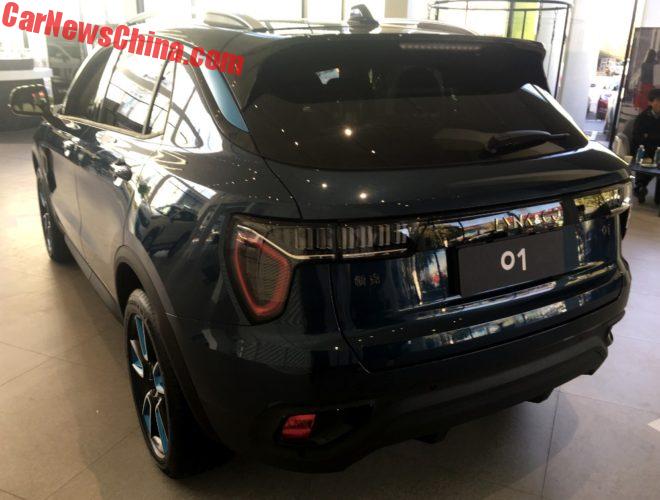 Shark fin antenna looks like it is positioned the wrong way around. Didn't notice that when I was at the dealer. Got to check that out next time.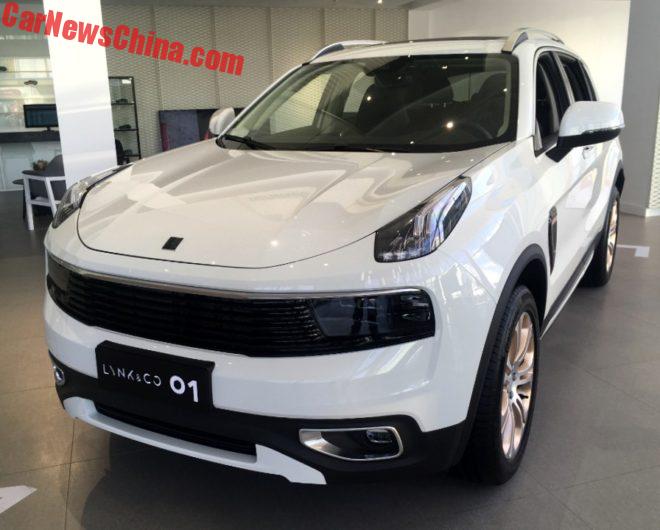 So well, what do we have? A very good looking car, well-build, of good quality. Engine is good, price is good too. Volvo underpinnings will make it safe. A good car then? Yes, it is a good car. But it is not a special car.
When the Lynk & Co brand launched they said they were going to change everything; how people used and bought cars. Sharing was the new cool! Apps! They also said they would do away with a traditional dealer network, going instead for internet sales supported by Tesla-like "experience centers".
All that hasn't happened.
The dealers are normal, the cars have a normal price, and they are equipped with normal goodies. That, sadly, makes the Lynk & Co brand less special than is was promised to be. And that makes all the hip-ness look forced, unreal, and a bit over the top. But again, it is a good car and the lady who showed me around told me they already sold 20 of 'm. So in the end, Geely might have its hands on a winner anyway. But it could have been better…