New developments at JAC Volkswagen, the joint venture set to build cheap electric vehicles for the Chinese masses. Originally, companies wanted to use a Chinese name for their new brand. Then Volkswagen changed its mind and decided they wanted to use the Seat brand name.
But Chinese the government killed that plan, demanding that the joint venture should use a Chinese name anyway. Then there were rumors about a possible compromise, allowing the joint venture to use the Chinese name of Seat, which is Xiyate. And that is the last we heard about it. And now we have a sign post at what appears to be an office building.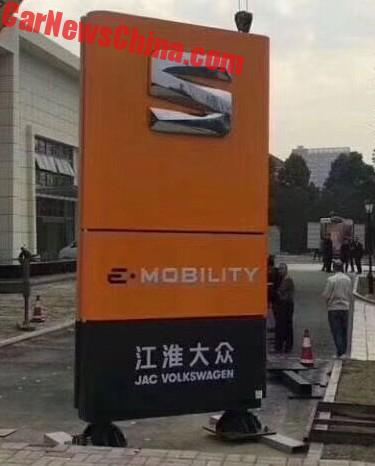 The sign shows, top to bottom: an S-shaped logo that looks a lot like the Seat logo, but they are not the same. The phrase E·Mobility, with a black E. For China's black skies perhaps? And finally the JAC-Volkswagen name in Chinese and English. Sadly the sign post does not reveal a brand name, so we still don't know it.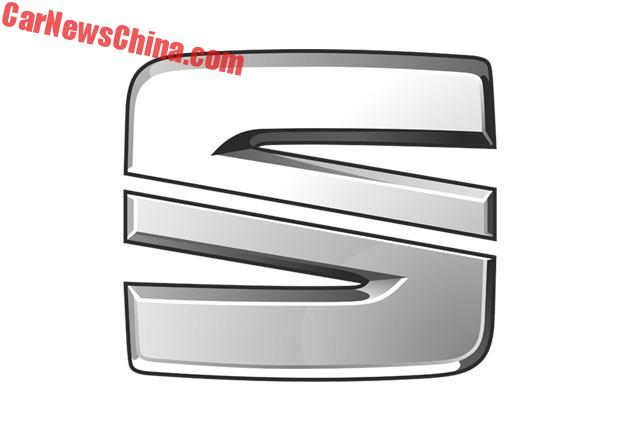 The current Seat logo.
It is not clear why Volkswagen wanted to use the Seat name for their EV brand. Seat is currently not marketed in China but the brand is known, and it is not known as a maker of cheap EVs. It is hard to see the point, a new brand name seems a better idea. Furthermore, in 2012/2013 Volkswagen tried to sell imported Seats in China, positioning them as a premium and sporty alternative to Volkswagen. They failed, Chinese car buyers ain't that stupid. So how is Seat or Xiyate going to work as a 'new' brand for budget EV's?
In the meantime, on last week's Guangzhou Auto Show, Volkswagen launched yet another new brand: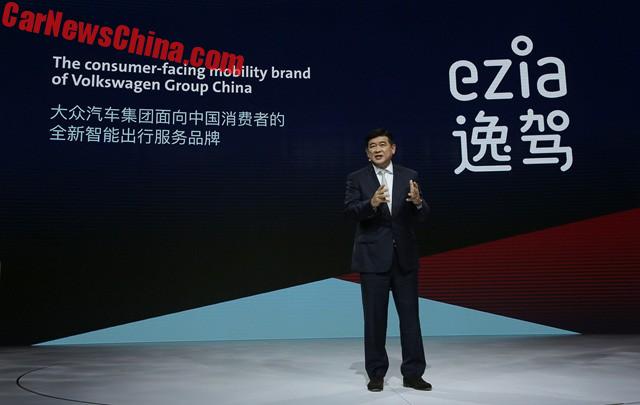 ezia. Not Ezia. We are living in 2017. e is cool. E is not. ezia, Chinese name Yijia yijia, is a "consumer-facing mobility brand". Note: mobility, not e-mobility, like on the JAC-Volkswagen sign post. They appear to be two different things. Volkswagen released a lengthy press release about ezia which didn't mention JAC a single time. ezia is about connectivity and apps; more operating system than car. So in the future you might to be able to buy a JAC-Volkswagen S with ezia connectivity technology.
More on the JAC-VW brand and the ezia connection as soon as we get it.