A very cold Monday morning in Beijing, time thus for some heat with a bunch of pretty Chinese Car Girls standing around the Chevrolet booth on a car show in China.
All our babes are dressed in black, complete with kinky gloves. What message, is Chevrolet trying to send here to consumers? Quality? Handling? Consumption perhaps? Or is it all about whipping asses again..?!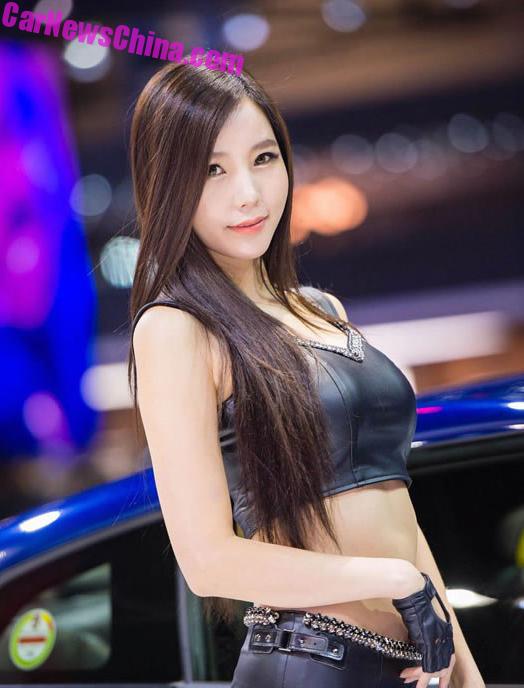 When I first saw this set of photos I thought it was of only one girl. Further inspection learned there are four of 'em.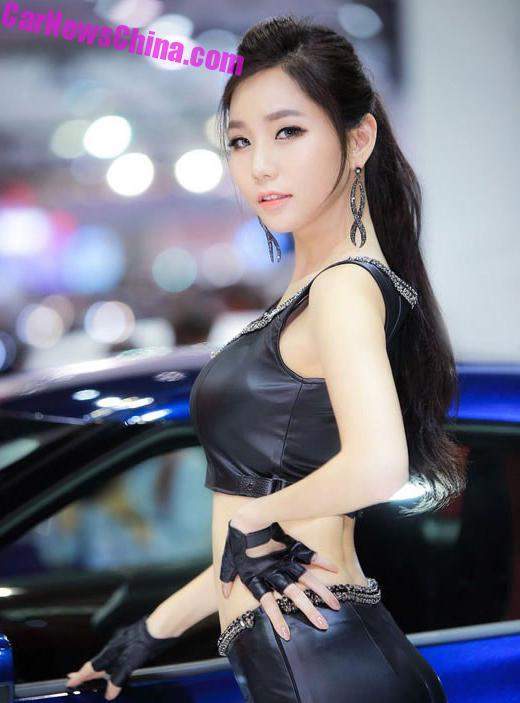 That blue thing must be a Captiva, one of the most exciting SUVs on the Chinese market today.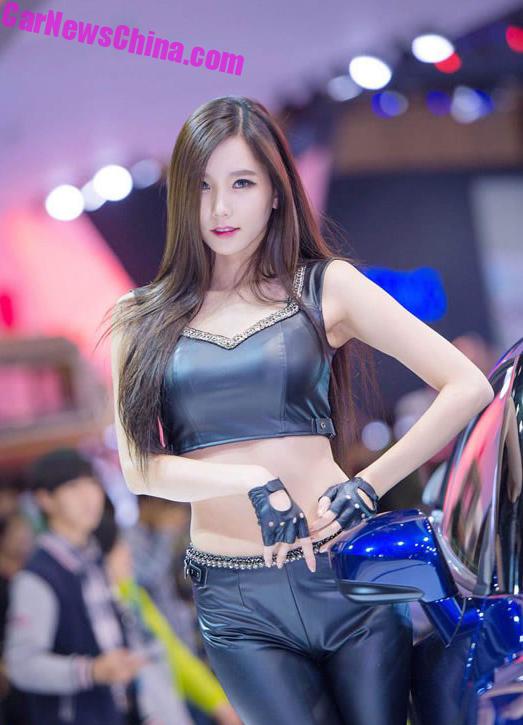 Her fishing pants are too large. She is S. These pants are M.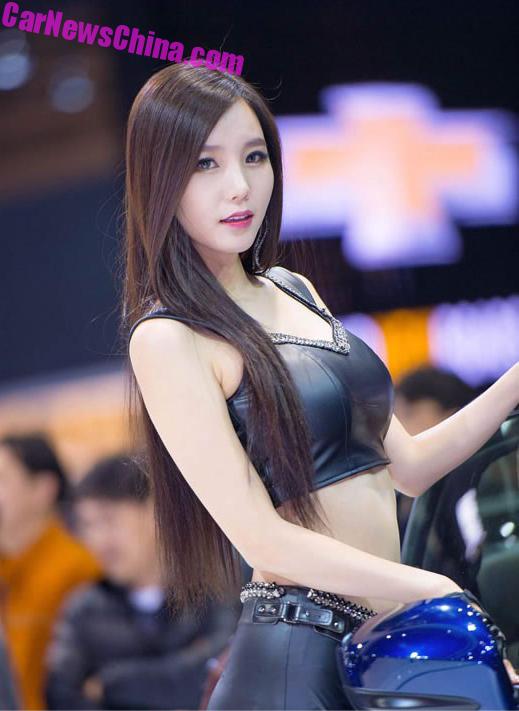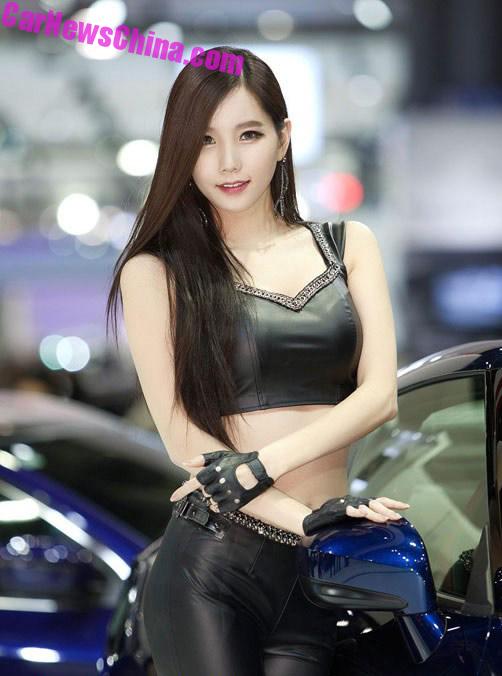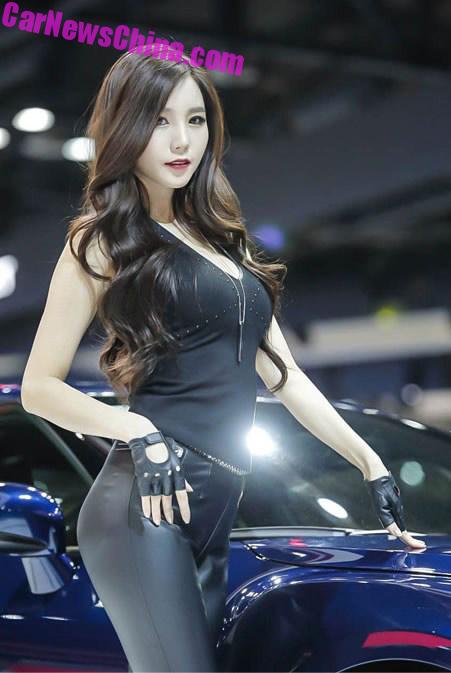 She gently cleans a dirty sport on that bonnet with her left hand.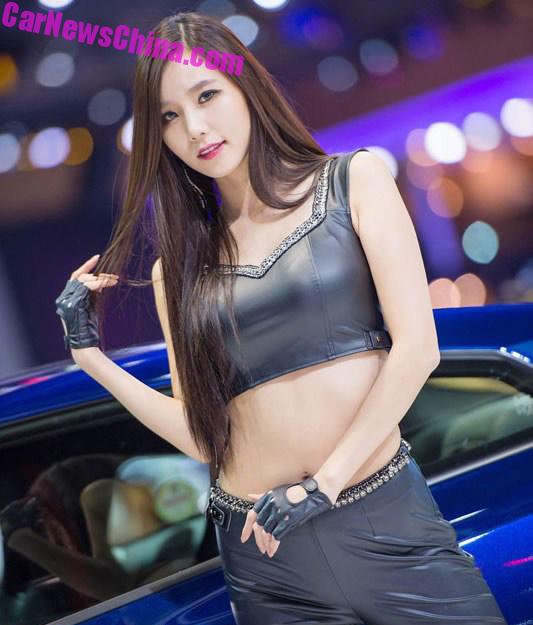 When a girl holds her hair like this you know you got to go. Bye!