These are the very first photos of the new Dongfeng Fenxing Yingji X7 SUV for China. The Yingji X7 will debut on the Beijing Auto Show in April and launch on the Chinese car market soon thereafter.
Yingji X7 is the name of the car. Yingji is the same of a series of cars. Fengxing is a brand name of Liuzhou Dongfeng, a subsidiary of Dongfeng Motors.
The Yingji X7 is powered by a 1.6 liter turbocharged petrol engine with 200 hp, a neat output for a 1.6 turbo. Top speed is rated at 175 km/h.
Size: 4760/1865/1760, and wheelbase is 2753. The Yingji X7 seats five. It will be positioned above the Dongfeng Fengxing Yingji X5, a slightly smaller SUV that also seats five.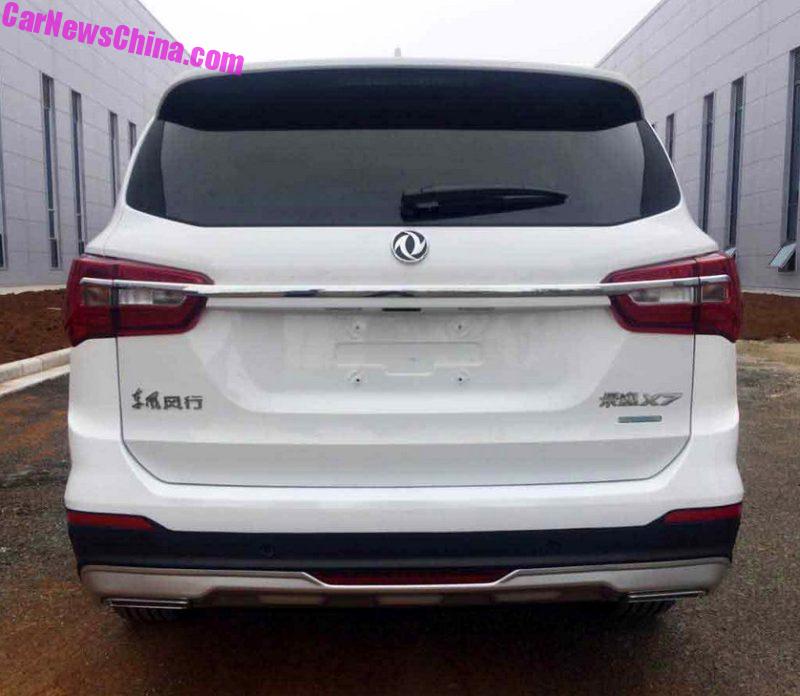 It is not a bad looking car, but a bit bland as well.
The Fengxing brand is aimed mainly at second and third cities, just like all the zillions of very similar looking SUVs from Dongfeng's trillion other subsidiaries. Well, as long as they fight it out in the hinterlands we here in Beijing need not to care.