The Beijing Auto BJ40L will receive an extensive facelift. The new car will debut in April on the Beijing Auto Show and launch on the Chinese car market soon thereafter. The facelift includes new lights, new bumpers, new frond and rear fenders, a new grille, and new mirrors.
This is the current BJ40L. Price starts at 129.800 yuan and ends at 179.800 yuan. Power comes from two old Saab units: a 2.0 turbo with 204hp, and a 2.3 turbo with 250hp. Both are mated to 5-speed manual or a six-speed automatic.
Beijing Auto Industrial Corporation (BAIC), the owner of the Beijng Auto brand, bought the rights to the Saab 2.0 turbo and Saab 2.3 turbo from GM in 2009, along with the rights to the platforms of the Saab 9-3 and first generation Saab 9-5.
The engines will continue in the facelifted BJ80L and price range will be about the same.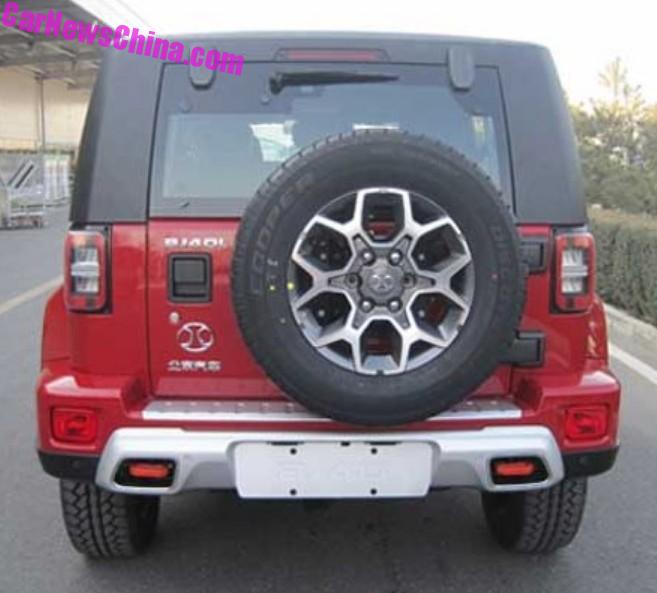 The rear with new lights, a new bumper with a shiny section, and a larger badge.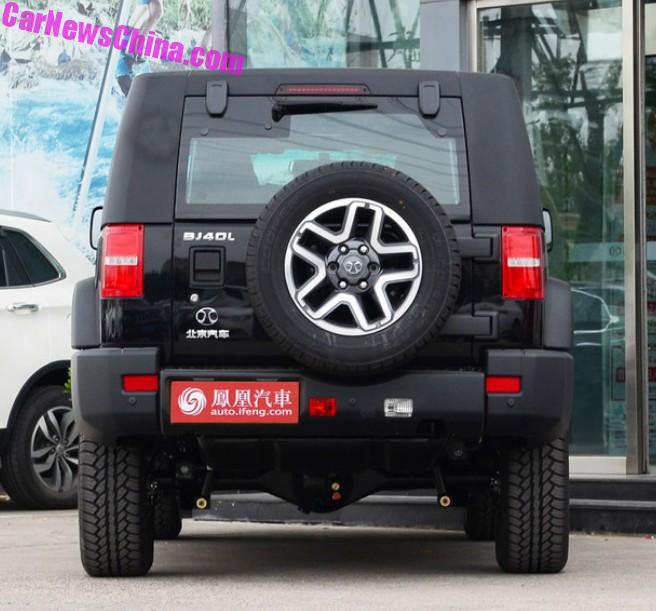 The current BJ40L.
Sales of the BJ40L and its 3-door brother BJ40 have been reasonable strong. Naturally, they are often compared to the Jeep Wrangler but the BJ40 is actually slightly smaller, and far less expensive. Price of the four-door Wrangler in China starts at 423.000 yuan.