Nissan Terra
The Nissan Terra SUV will be launched on the Chinese car market on March 12. Price will start around 180,000 yuan. The new Nissan Terra is known abroad as the new Nissan Paladin. Production of the current Paladin will continue in China, so they had to find another name for the new one.
The Nissan Terra is made by the Zhengzhou-Nissan joint venture. It will be launched on the Chinese car market in April next year. Price will start around 200,000 yuan.
Power comes from a locally-made 2.5 liter four-cylinder petrol engine (QR25) with 184 hp and 236 Nm, sending horses to all four wheels. Gearbox is a six speed manual or a seven speed automatic. Size: 4882/1850/1835, and wheelbase is 2850.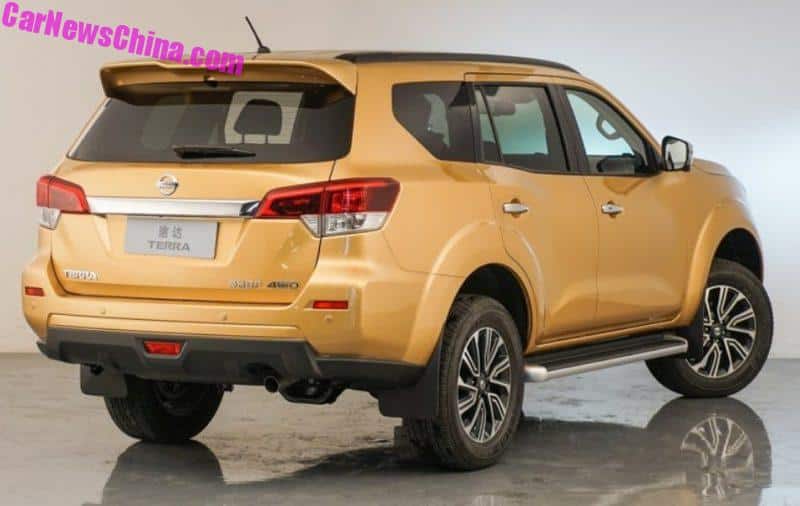 This sort of old-school SUVs is very popular in China, especially in smaller cities and down in the countryside. Their relative simple technology makes them hard to break and easy to fix.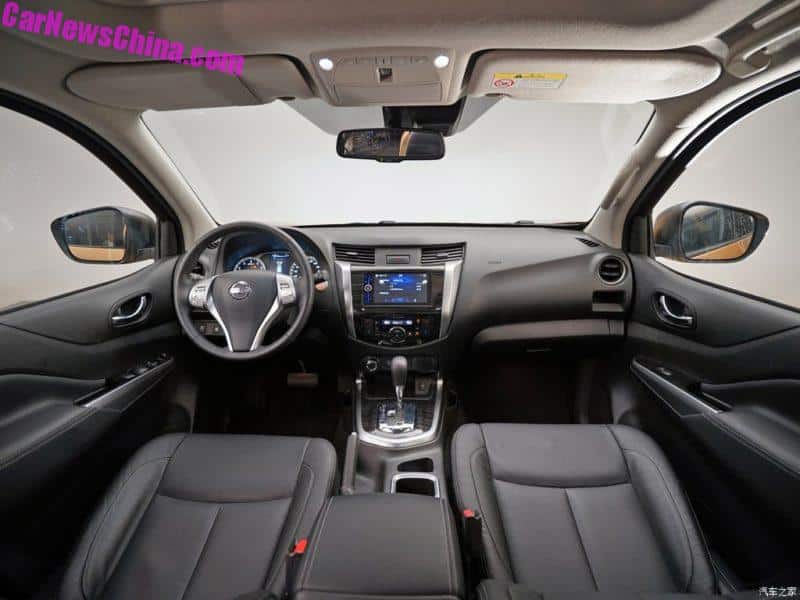 The interior basic, even for the segment. Very pickup-like, and the Terra is indeed based on the Nissan NP300 Navara pickup truck, which is also produced by Zhengzhou-Nissan.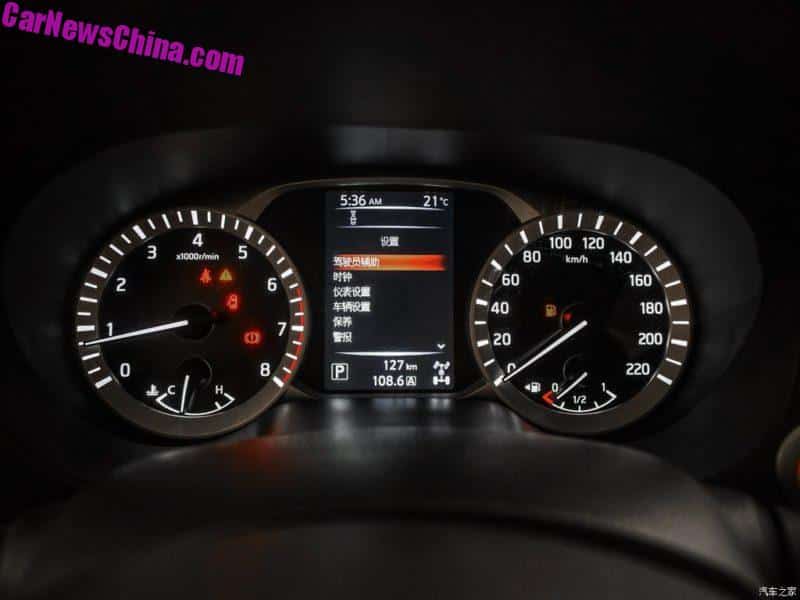 No fancy digital dials in the Terra.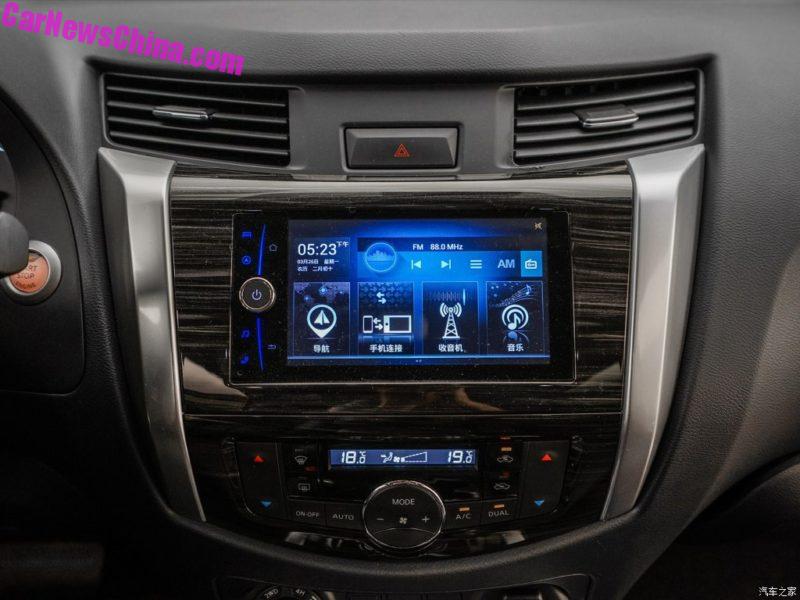 Tiny 5 inch screen with primitive graphics. Yes you read that right, the screen in the 180,000 yuan 2018 Nissan Terra has a FIVE inch screen. Even Volkswagen has bigger screens these days.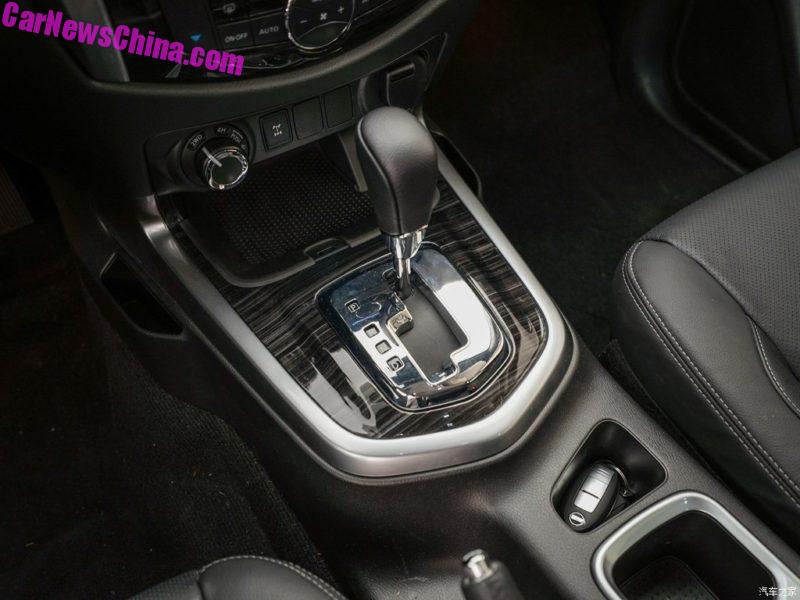 Shiny bits cab't hide hard plastics.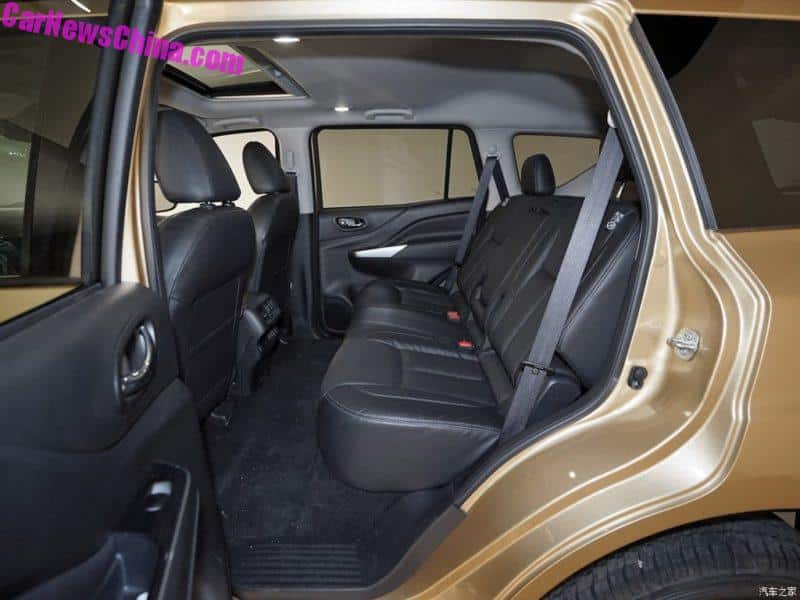 The Terra is a five-seater and Nissan won't offer an optional third row, like most of its competitors do.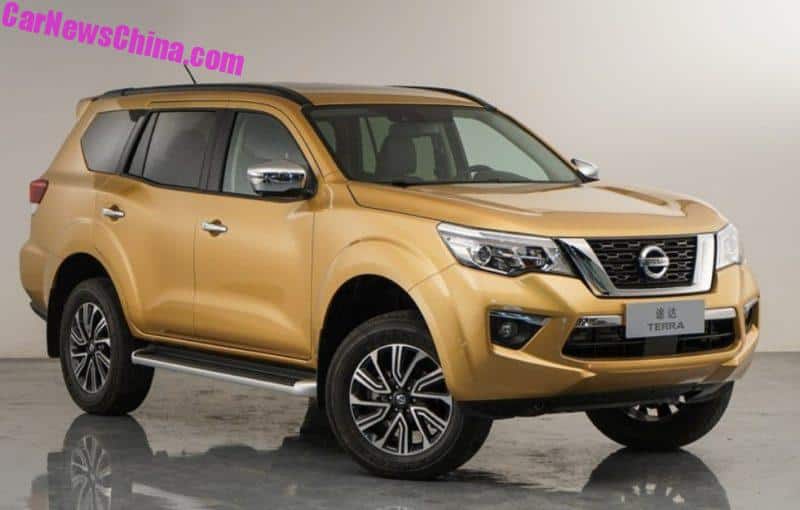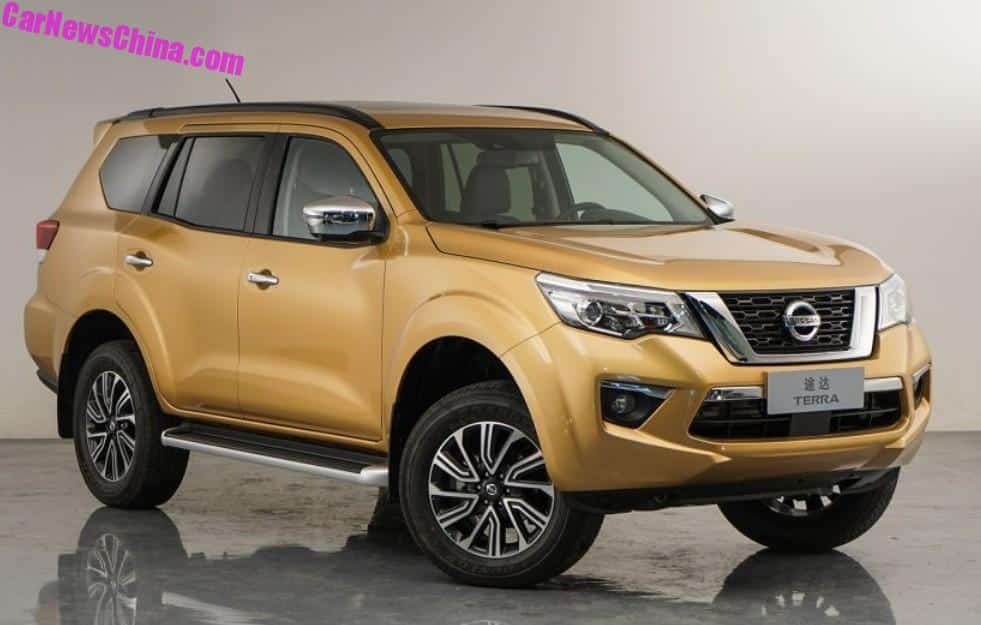 But at least it looks nice from the outside. Shiny mirrors match with grille.