2019 Ford Focus
Live photos of the new Ford Focus, starting with the sporty Focus ST painted in a fiery red. These images are of the China-spec cars, manufactured locally at the Changan-Ford joint venture.
The new Ford Focus sedan will be exported from China to North America. The car on the photos is the top trim Titanium model.
In China, the new Ford Focus will be available with two engines: a 1.0 liter turbo 3-pot and a 1.5 liter turbo four. Gearboxes: 6-speed manual or 8-speed automatic.
The new Ford Focus will be positioned higher than the current one. In typical Chinese fashion, the current car will continue to be sold alongside the new one.
The Ford Focus, sedan and hatchback, will be launched on the Chinese car market in June. Price will range from around 110,000 to 170,000 yuan. China will not get the Focus wagon.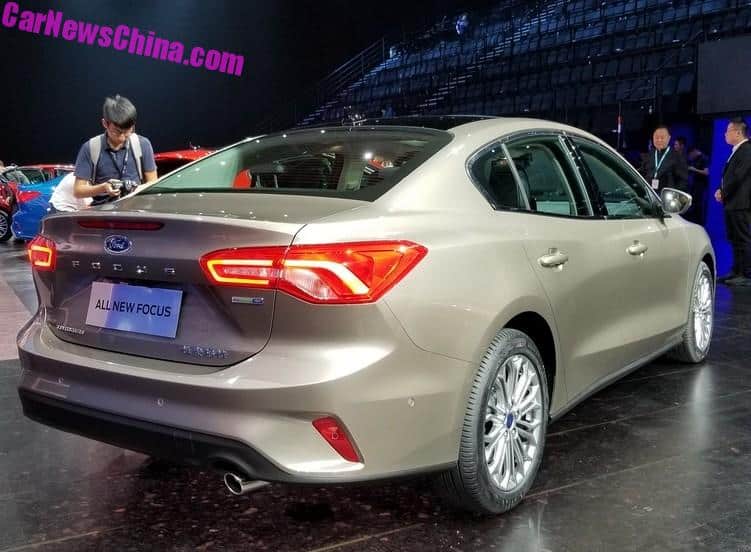 Design is nice, but a bit overdone in places, especially from 3/4 behind. The area from the rear door handle to the rear lights is especially busy. The spoiler in the boot lid is surprisingly large, so large indeed that there was enough space to it the brake light under it.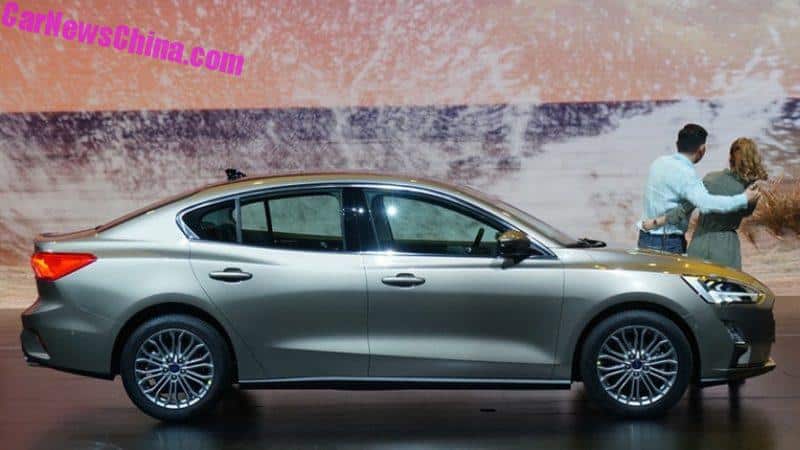 What are those people looking at? Not at the new Focus, that's for sure.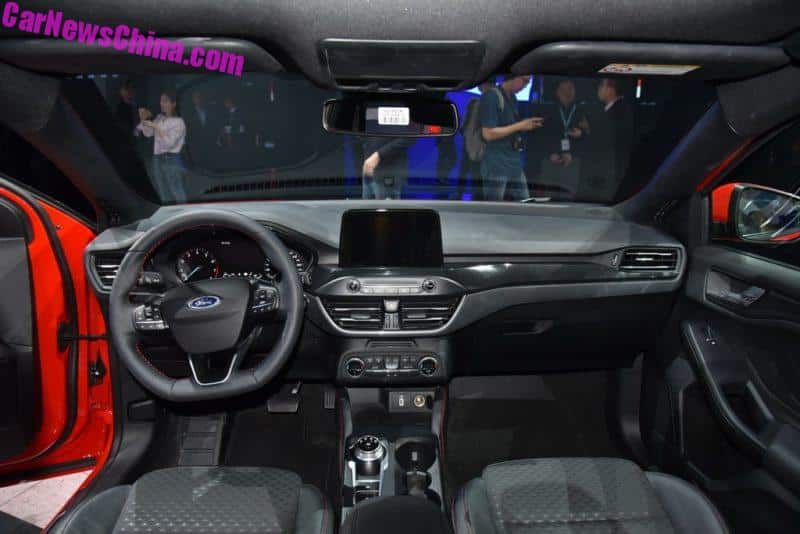 The interior in the cars on display looked very dark and gray. But there is some good news: in the version with automatic gearbox the gear lever is gone, replaced by a trendy gear selector. The handbrake has been deleted from all models.
There are analog dials with a large screen in between, there is a 10 inch free standing touch screen atop the center stack. Ford says the new Focus comes equipped with an anti-pollution air purifier system, to get those dirty 2.5 PM particles out of the air.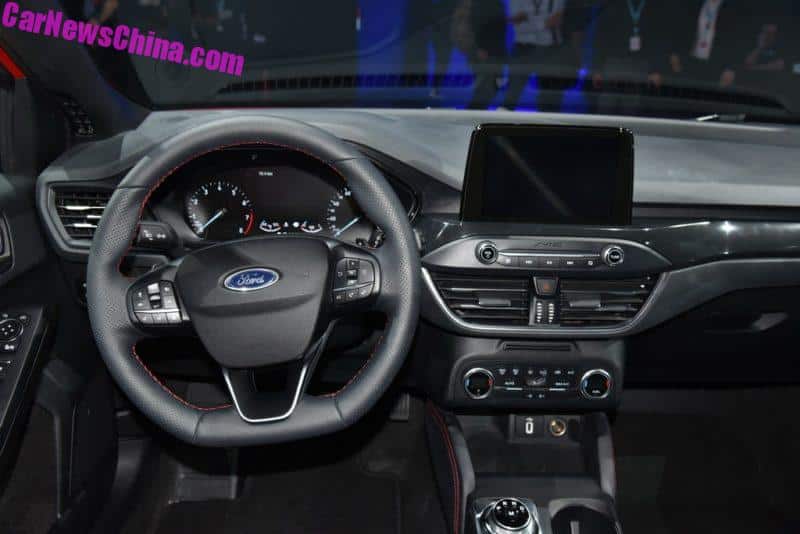 The Focus also comes standard with a safety suite called Ford CO-PILOT360, it includes traffic sign identification, and intelligent braking protection system with pedestrian protection, full-speed adaptive cruise control, and something called 'intelligent navigation assistance'.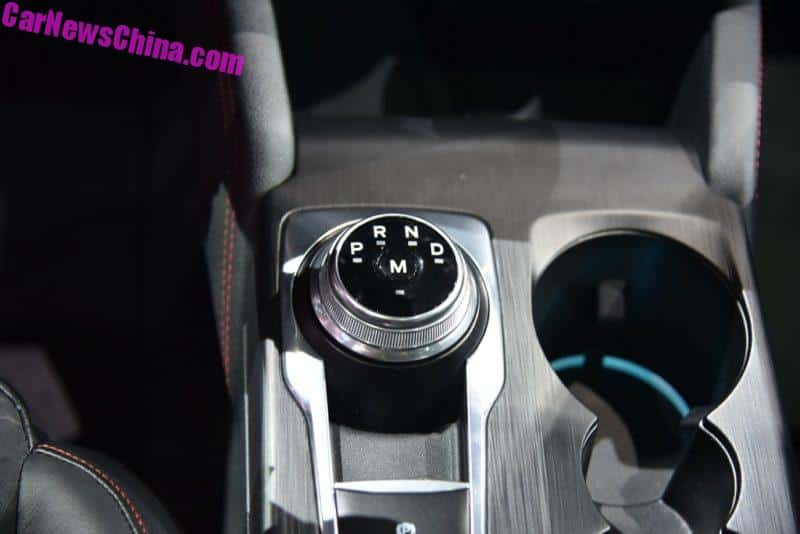 Drive selector flanked by a triple cup holder.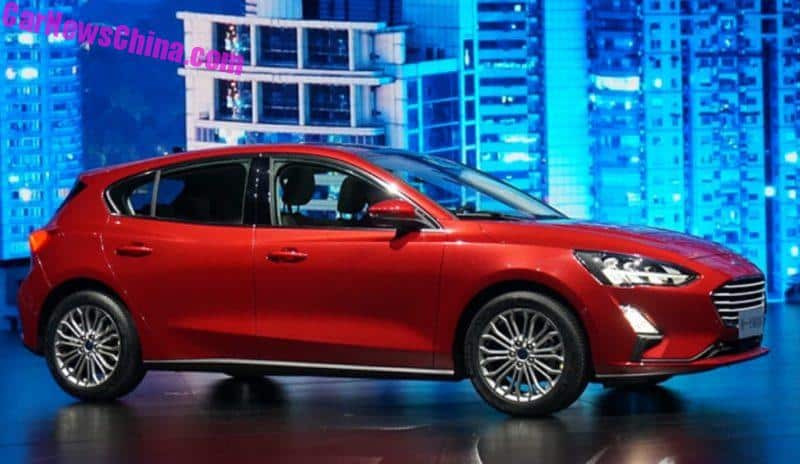 The standard sedan.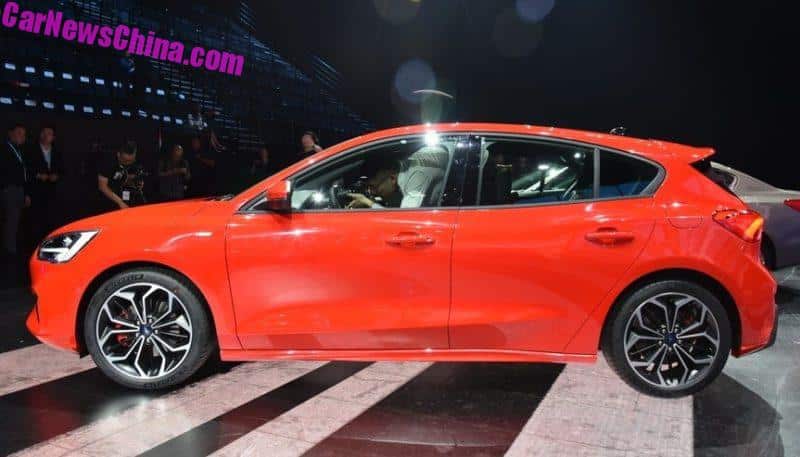 The ST-line will be just that, a line. It will be available only with the 1.5 turbo but there won't be any more output than in the standard car.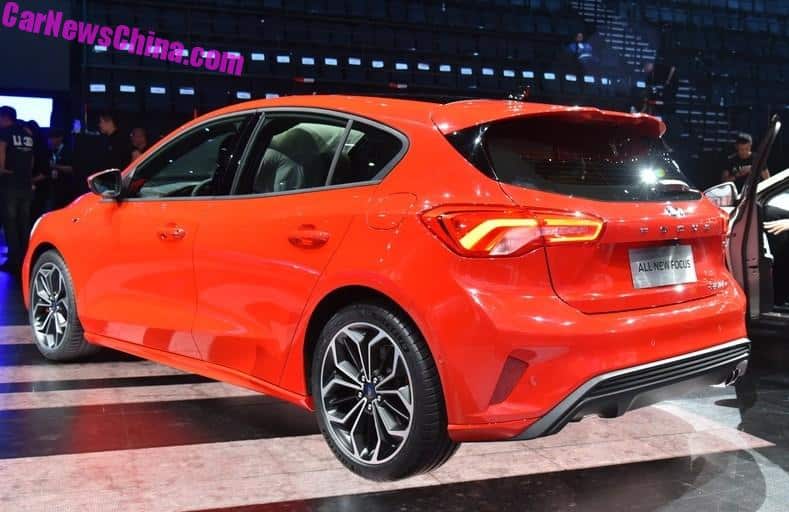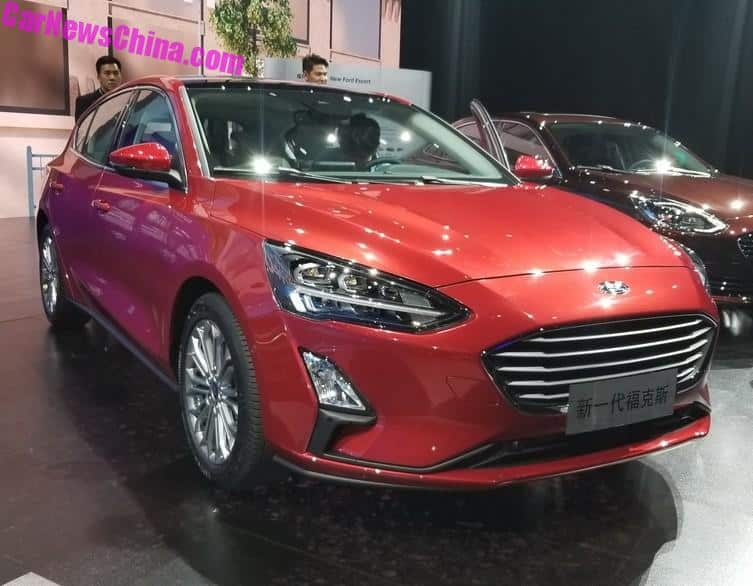 The ST version of the sedan. Grille looks great.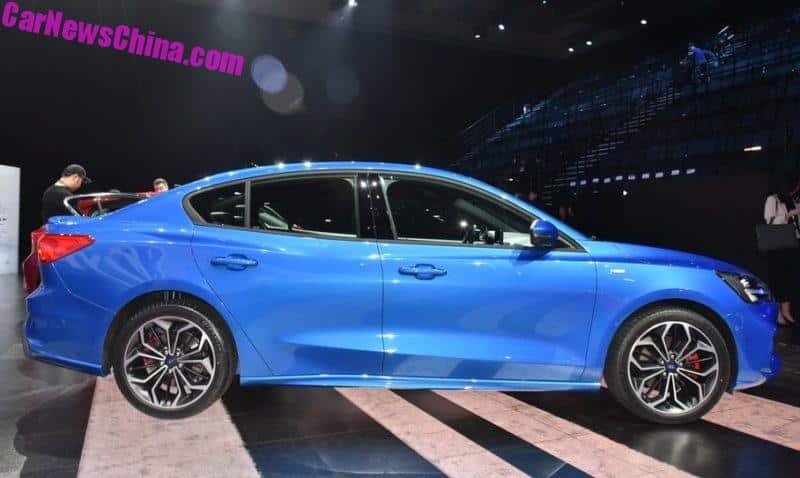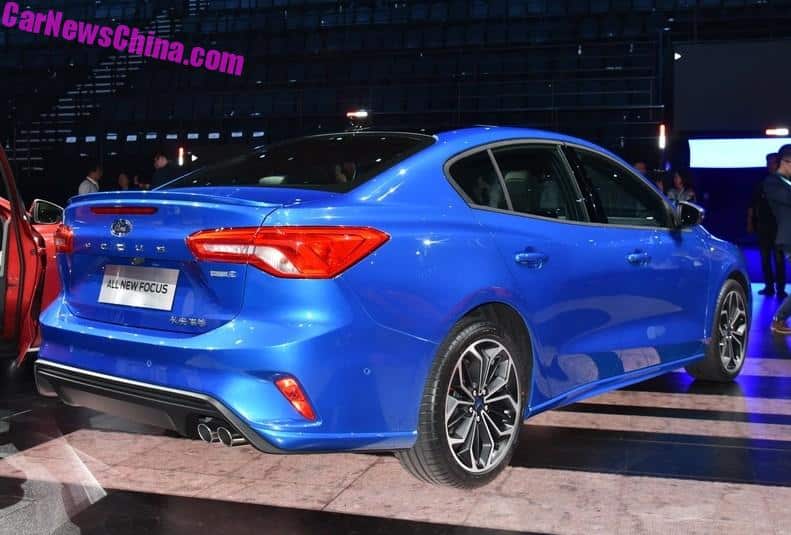 And look! They fitted another spoiler over the spoiler. If that isn't sporty, what is? Twin pipe very sweet at well, although the pipes themselves are rather small.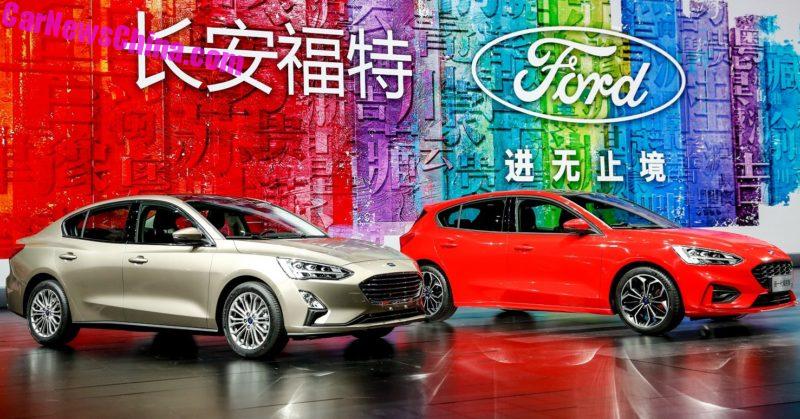 Most interestingly, one day before the Ford Focus was launched Volkswagen launched their new Lavida Plus. The current Focus and current Lavida have always been fierce competitors and the Lavida Plus and new Focus will battle it out again. Which one do you think will win..?