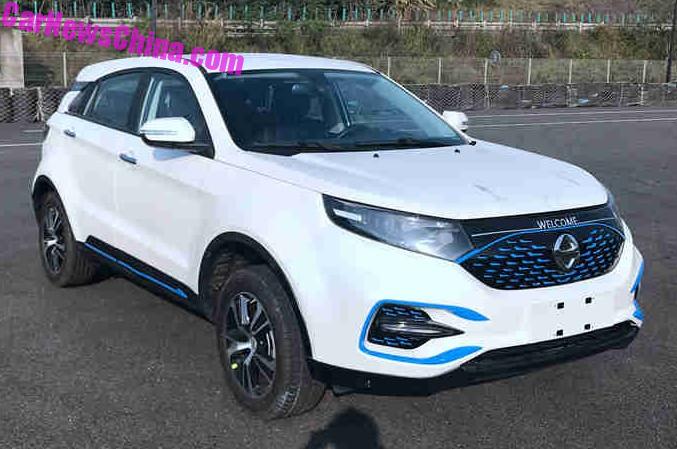 Jiangling Motor Corporation (JMC) is expanding its JMEV brand with a new mid-size SUV, called the E500. It will debut on the 2018 Beijing Auto Show.

JMEV was founded in 2015 as a electric-vehicle brand under JMC. The brand currently sells three small hatchback and a small sedan. Next up the the E500, followed by two smaller SUVs. The logo of the brand is a big shiny 'e'.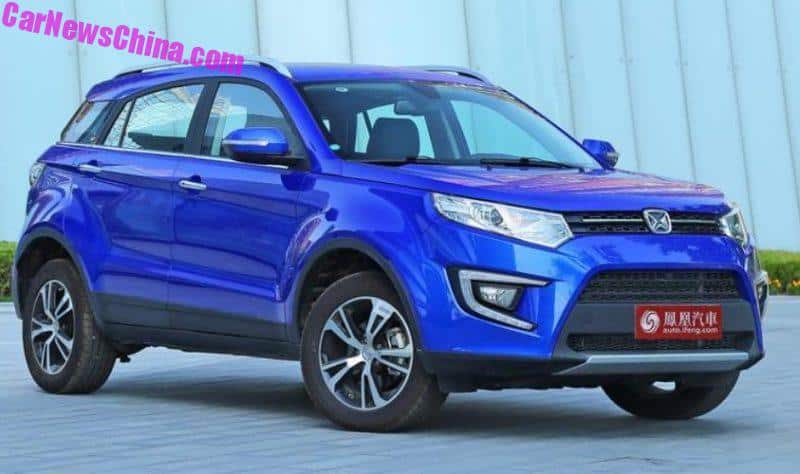 The E500 is based on the petrol powered Yusheng S330. Both cars have exactly the same length and wheelbase. The E500 got a new grille and bumper, and some changes on the C-D pillar. The E500 will be powered by an electric motor with 122 hp, good for a 100 km/h top speed.
Now it gets wuzzy: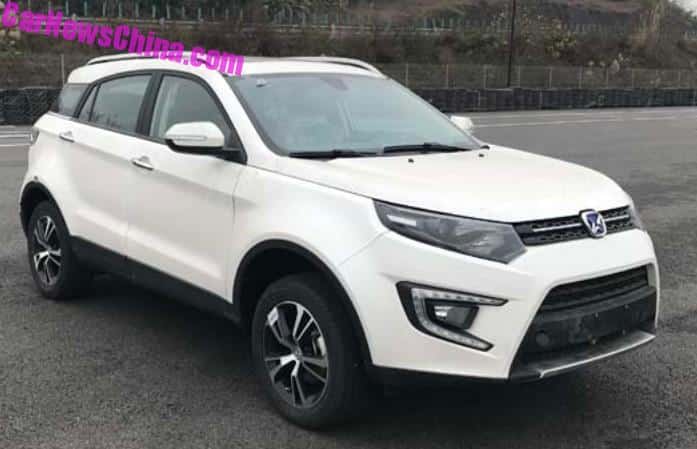 JMC is also going to launch an EV version of the Yusheng S330, without any exterior changes. This car will be called the Yusheng S330 EV and will be sold under the JMC brand, not under the JMEV brand. The motor is the same 122 hp unit as in the E500.
So in the near future you can buy: the Yusheng S330 EV and the E500, both based on the Yusheng S330. So many choices…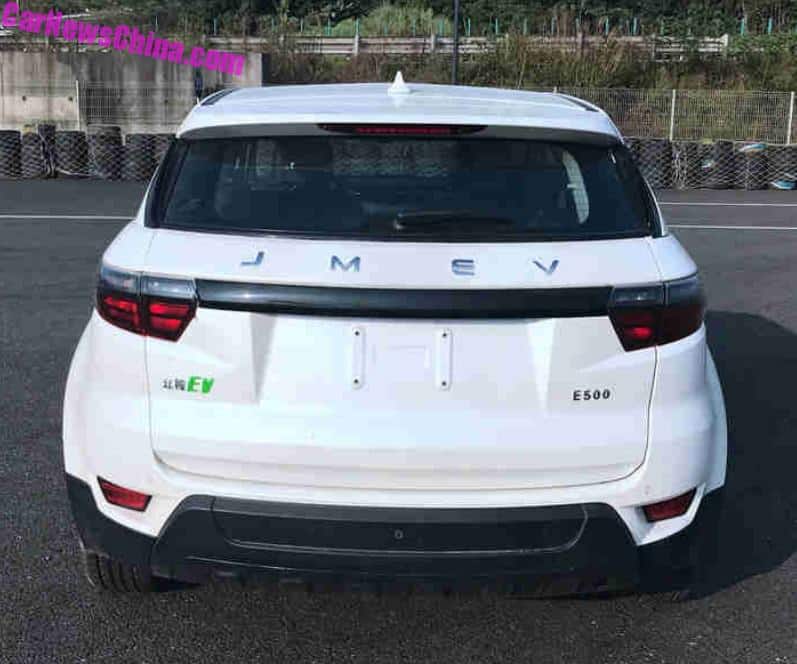 The rear end of the E500 with JMEV under the window, a green EV badge on the left, and a E500 badge on the right.