This is the brand new Jiangling Yusheng S330 SUV for China, looking smooth 'n sporty in red. The Jianling (JMC) Yusheng S330 is the production version of the outrageous Yusheng S330 concept. Naturally the production car has been toned down a bit, but happily not too much.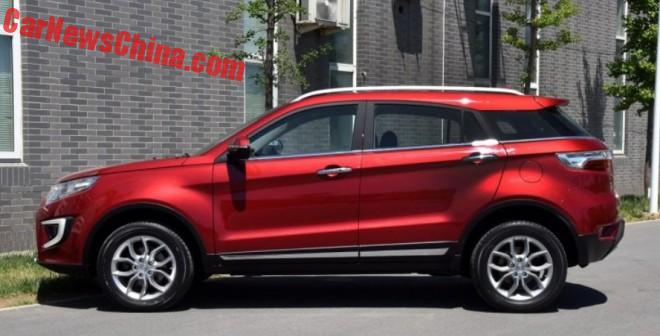 It has become quite an attractive little SUV, with a floating roof line, large and usable roof rails, and black wheel arches. The wheels themselves however could be a bit bigger.
Power comes from a 1.5 liter turbo four-cylinder petrol engine with 163hp, mated to a six-speed manual or a six-speed automatic, sending horses to all four wheels. Later on a turbo-less 1.5 will join the lineup too. Size: 4588/1932/1676, and wheelbase is 2712.
The S330 will hit the Chinese market in September, price will start around 100.000 and end around 130.000 yuan.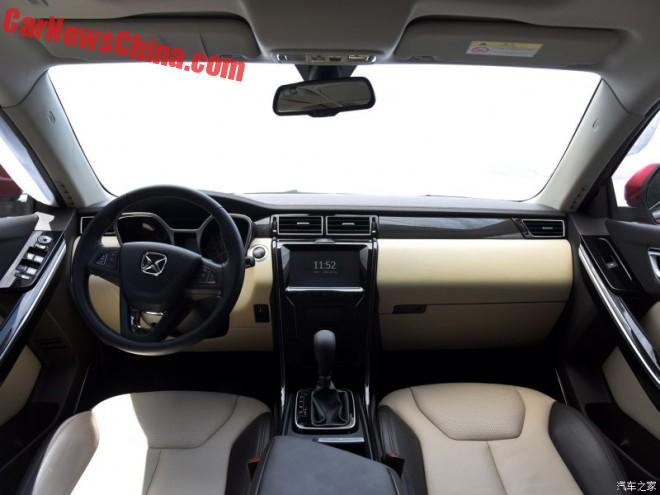 The interior is nice too with a beige over brown color scheme, faux wood panels on the dashboard, a large touch screen, and a wildly shaped instrument binnacle.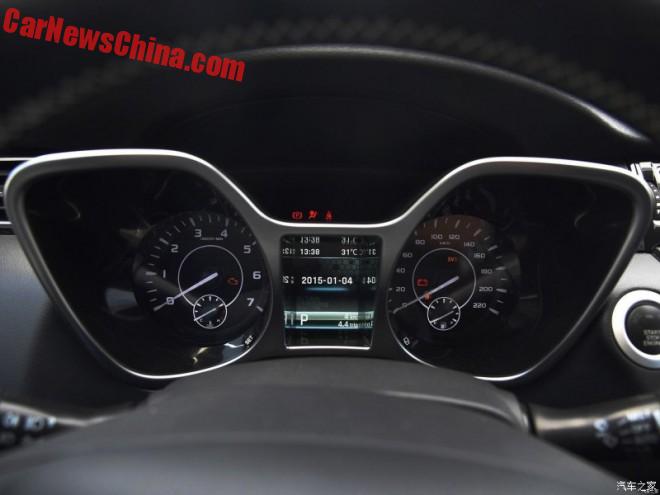 Here it is! With a cool looking screen in the middle. Rev counter for racing! Well, 163 horses in such a relatively small car should make for some speed. Jiangling claims 180 km/h.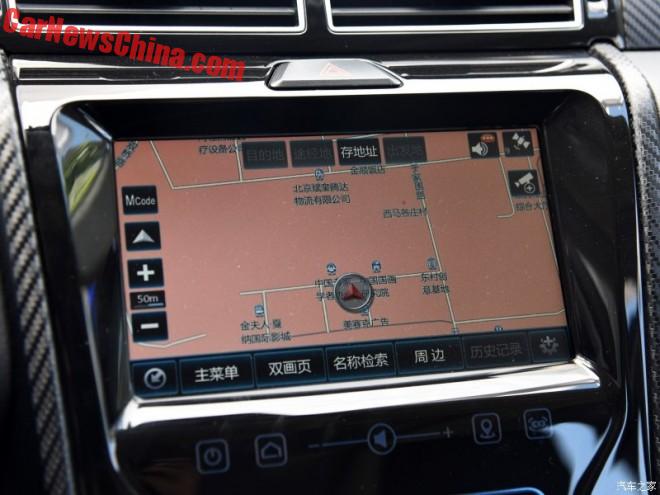 The screen in action. Nice fake-carbon fiber panels on the sides.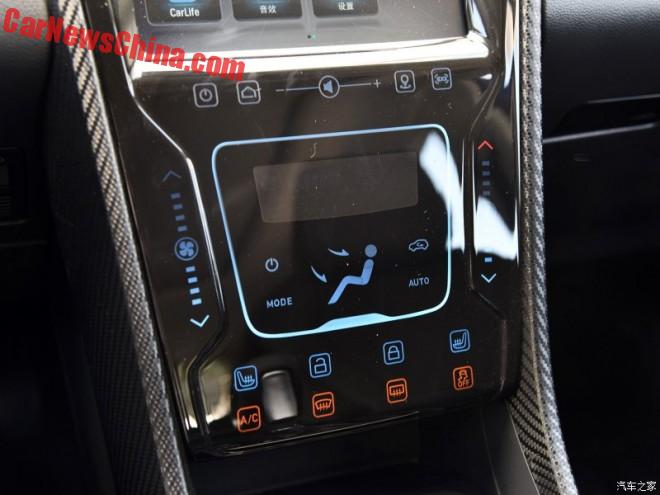 The rest of the center stack is interesting too. All buttons and sliders are touch; very tech, very cool.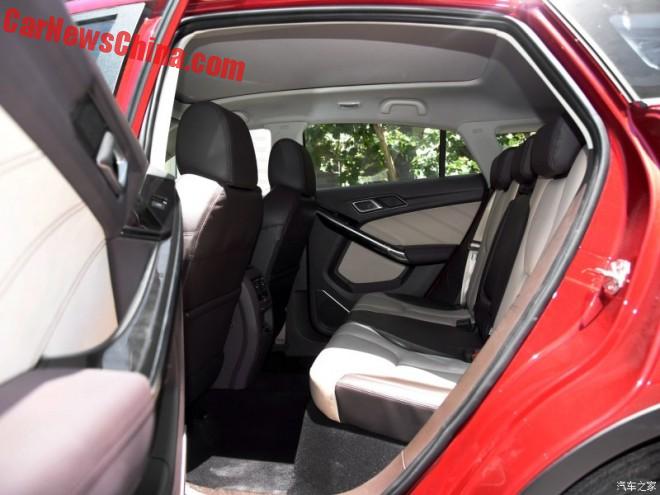 Big sunroof and enough space for three.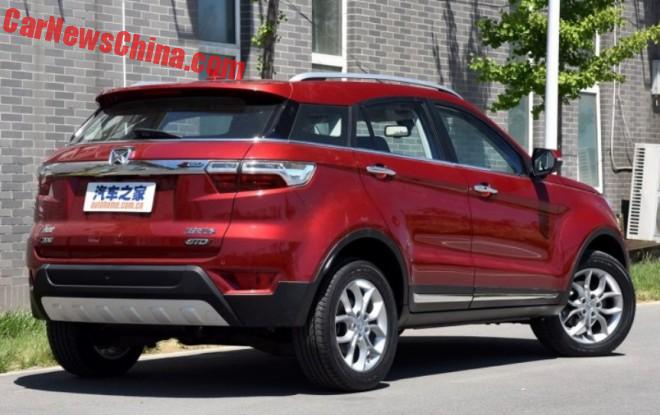 Rear lines are fashionably small and connected by the ever present shiny strip. Bumper with a skid pad in the middle. Exhaust pipe is hidden under the bumper on the right of the left wheel.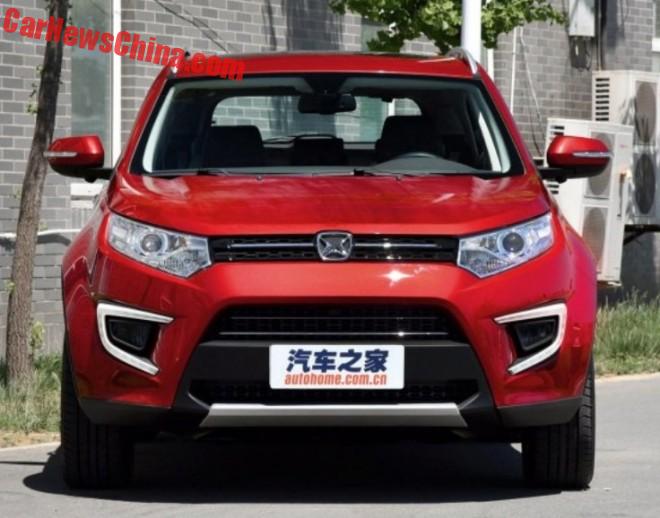 Hooked lines around the fog lights give the front a more aggressive face. The headlights are a tad too generic, they should have been more exciting. Jiangling logo modestly small.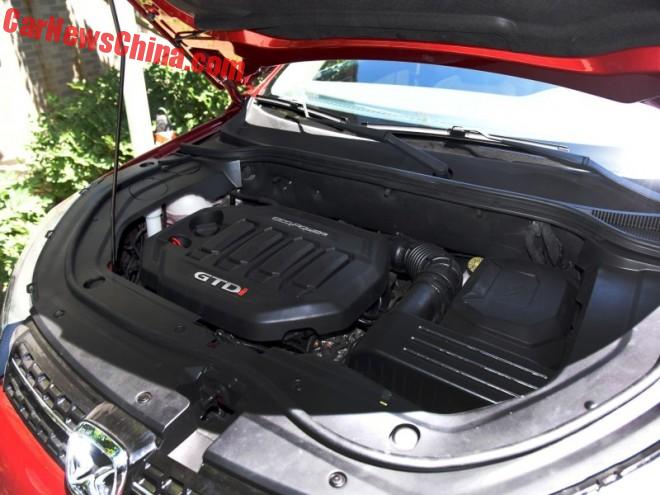 The engine bay is neatly covered. See that, Mazda?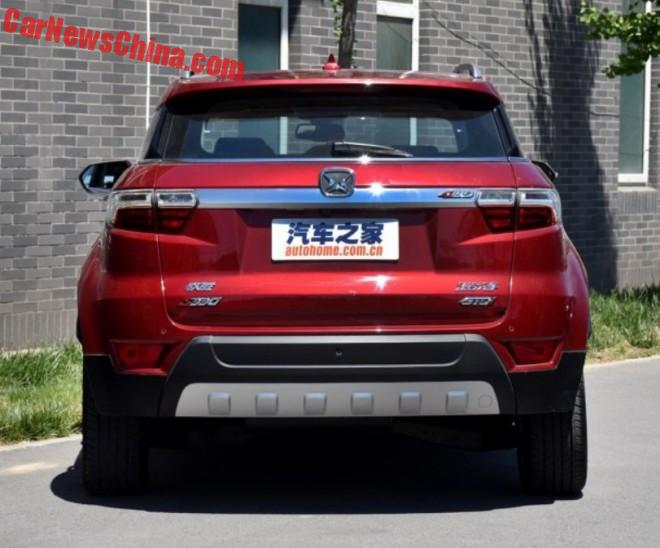 The new Yusheng S330 SUV for China.