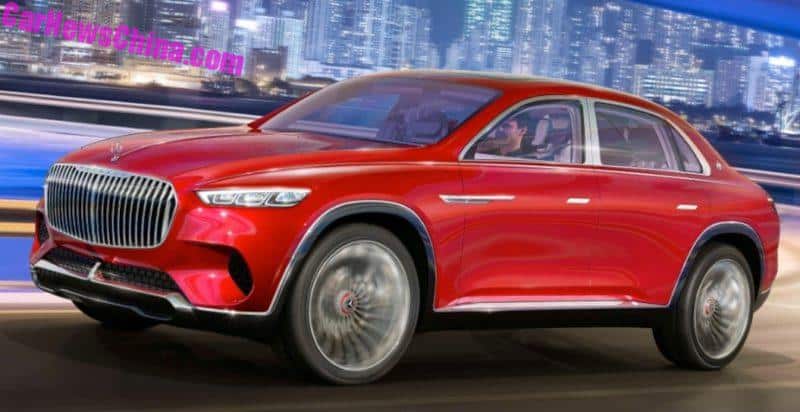 Mercedes-Maybach has released the first official images of their new concept car for the 2018 Beijing Auto Show. It goes by the catchy name of Vision Mercedes-Maybach Ultimate Luxury. The production version will launch in 2020.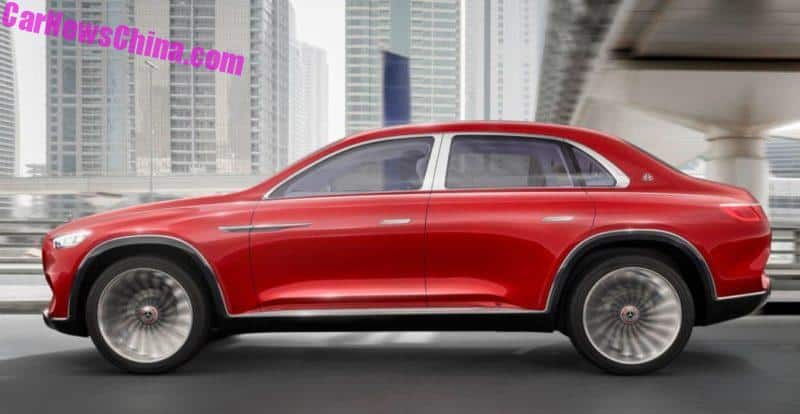 The Vision Ultimate Luxury is a sedan with an SUV-like ride height, somewhat similar to cars like the Volvo S60 Cross Country or the Subaru Outback sedan. It is not an coupe-SUV like the Mercedes-Benz GLC or BMW X6.
The concept car will be 'powered' by an all-electric 4WD drivetrain with a combined output of 738 hp.
The production car will be based on Daimler's new MHA Modular platform, this platform will also underpin the next generation Mercedes-Benz GLS. Power will come from a twin-turbo V8 with at least 500 horses.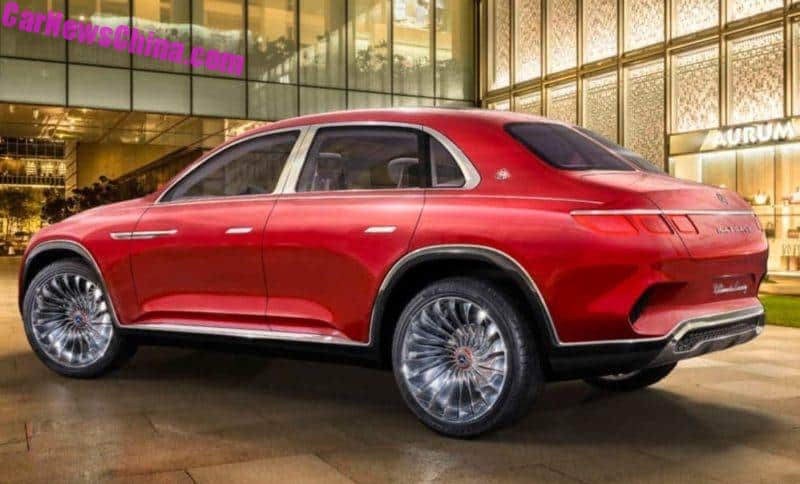 It is a daring machine, it looks like nothing else on the road, and one could even call it beautiful. The turbine wheels especially are a design masterpiece.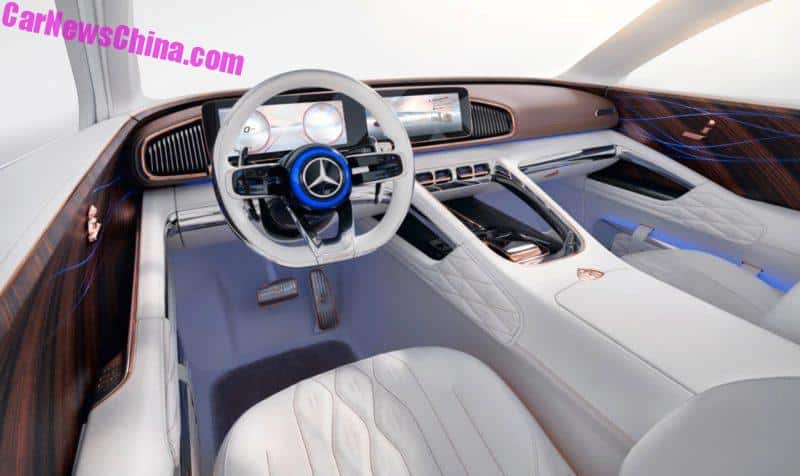 A luxurious interior with white leather and lots of wood. The instrument panel looks fantastic and the blue circle around the 3-pointed star on the steering wheel is a great touch.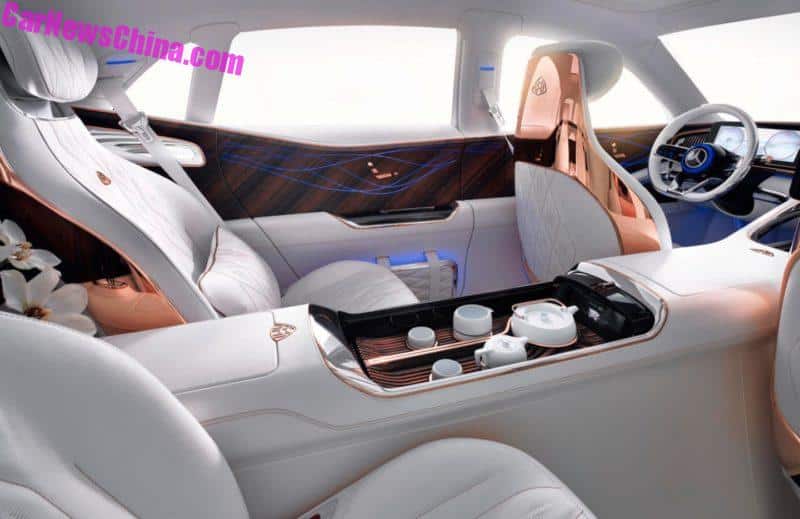 The rear seats with flowers in between and a Chinese tea set in the middle. Tea!? What happened to champagne..?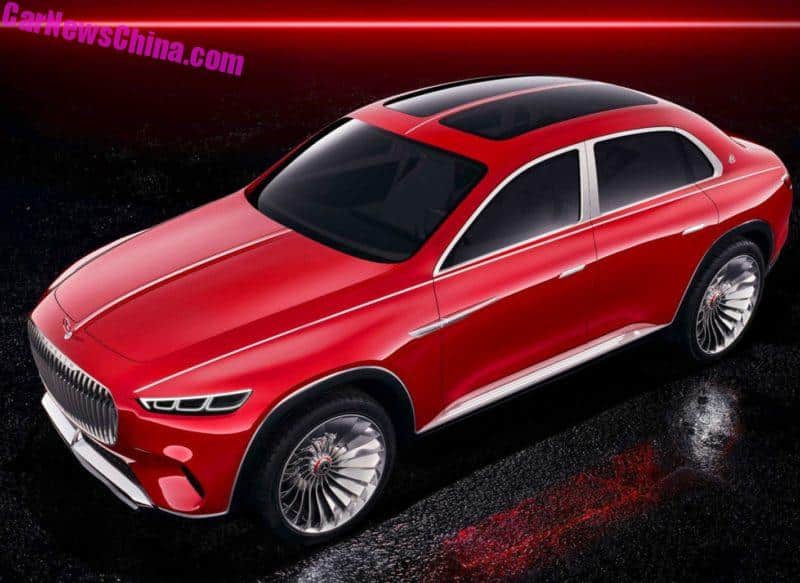 Note the line from the hood ornament over the hood, continuing over the roof, and…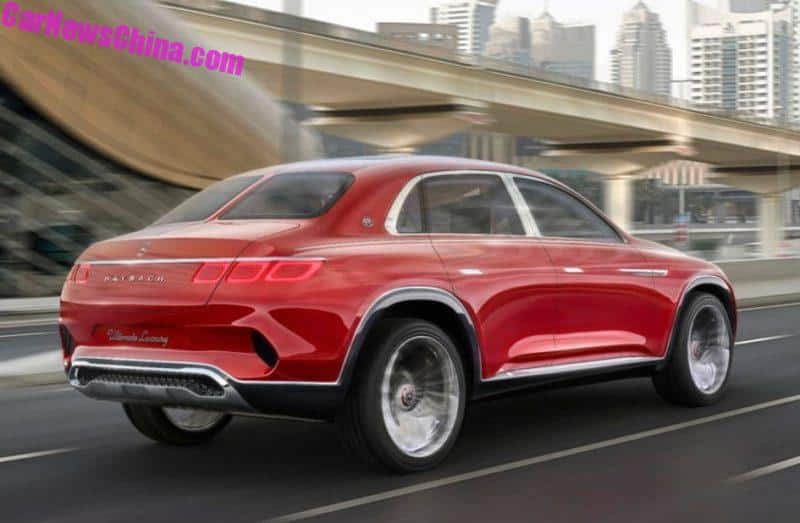 … over the rear window (!) and boot lid.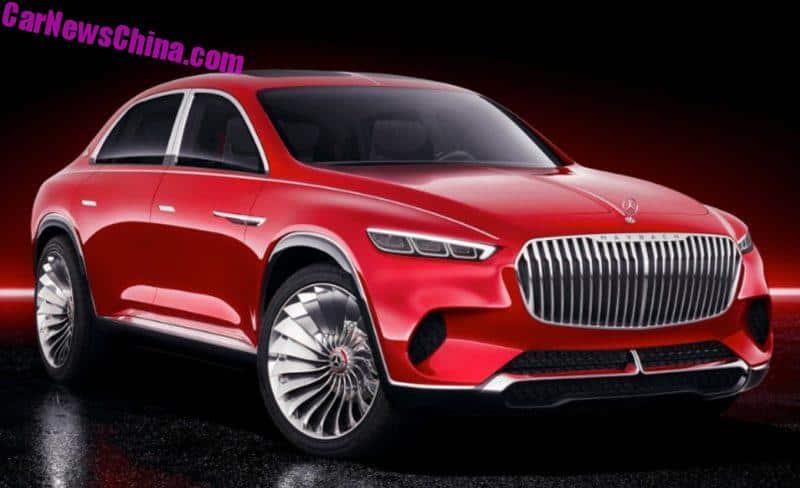 The daring Vision Mercedes-Maybach Ultimate Luxury concept. We will make sure to check it out on the show, and have a cup of tea beer inside.