JAC-Volkswagen SOL E20X
The JAC-Volkswagen joint venture has just unveiled their new SOL E20X, a cheap electric car for the Chinese masses. But it is not a really new car, the SOL E20Xis basically just a slightly reworked and rebadged JAC iEV7S.
This is the JAC iEV7S, and that indeed is a name as exciting as E20X.
The JAC costs 119.500 yuan after subsidies. It is powered by an electric motor with 116 hp and 270 Nm, and it has a range of 280 kilometers.
The SOL E20X uses the exact same power train. Earlier on we heard it was rated at 114 horses, but today they claimed 116, the same as the JAC. Range however is 300 kilometers (NEDC), a full 20 more than the JAC. Where did those kilometers come from? The battery is the same as well.
The E20X will hit the Chinese car market in early H2. It will be followed by an electric minicar and by an electric sedan, all based on existing JAC EVs.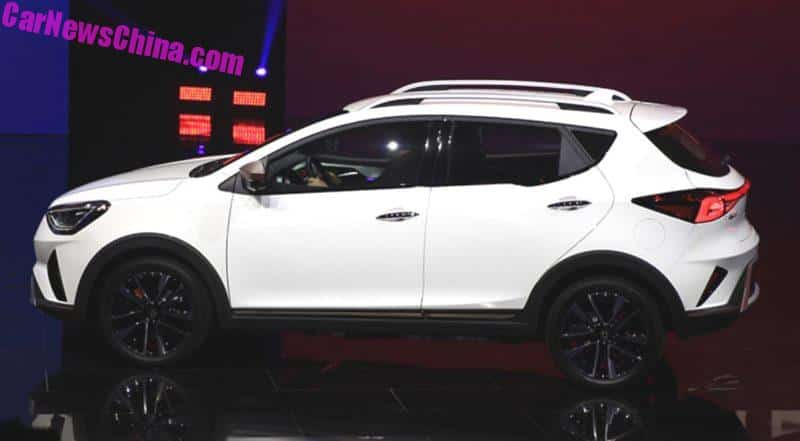 The English brand name is SOL. The Chinese name is Sihao (思皓), a combination of characters that doesn't really have a meaning. Best thing I can find is 'desire (to be) bright'.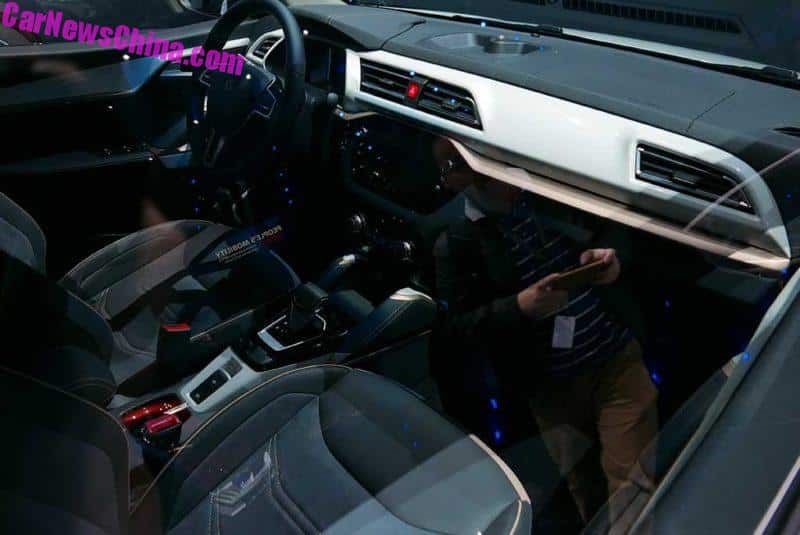 The interior comes straight out of the JAC iEV7S too. They didn't even bother to change the steering wheel!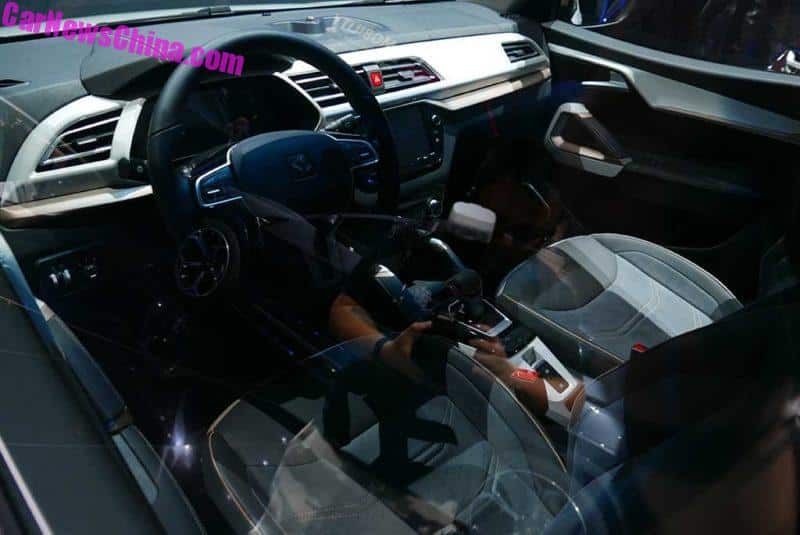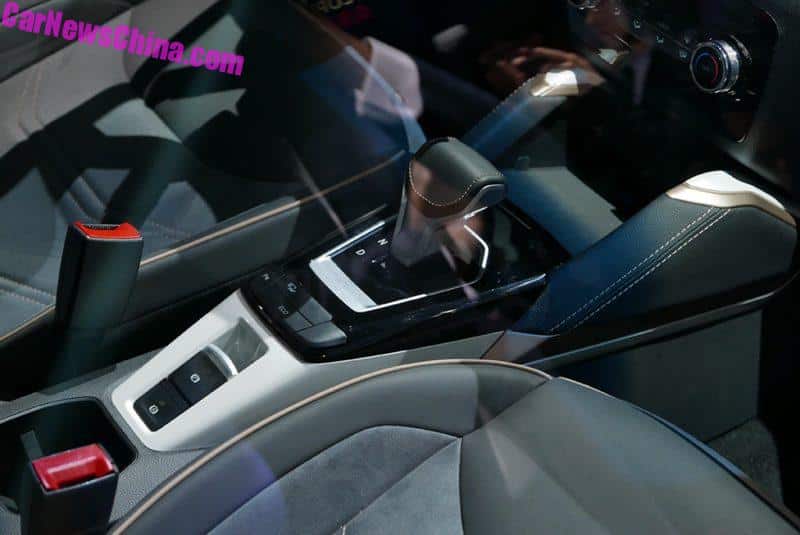 The center tunnel however is a bit different in layout and style. The drive selector is totally new. Great to see some creativity!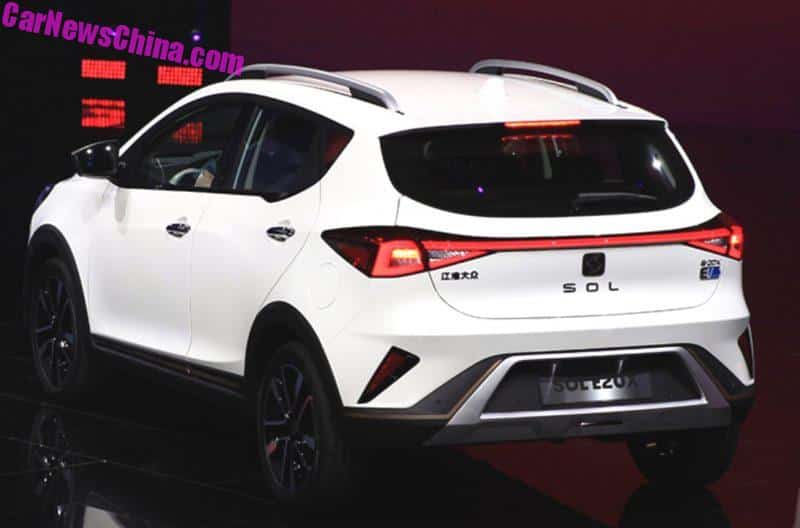 There are some Seat design elements visible here and there, and that is because Volkswagen originally planned to call the brand Seat, but the Chinese government didn't allow that, and after some deliberations they decided to go for SOL, which means sun in Spanish. Seat is Spanish too, so that is the connection. But the car has otherwise nothing to do with Seat, there is no Seat platform underneath, no Seat body, no Seat nothing.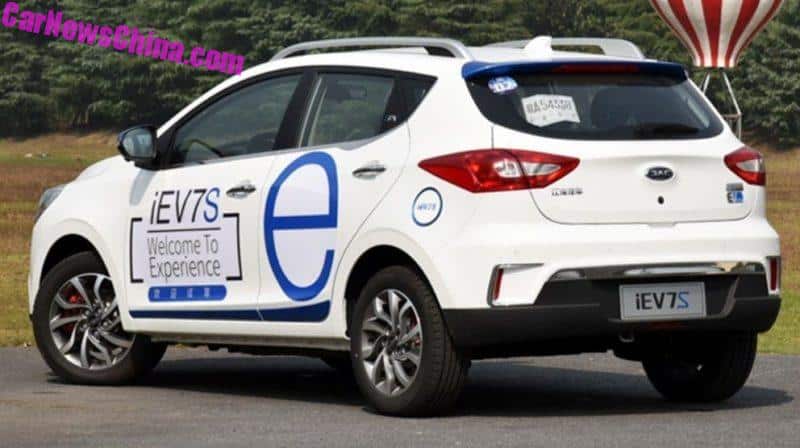 This is what is under it. A JAC.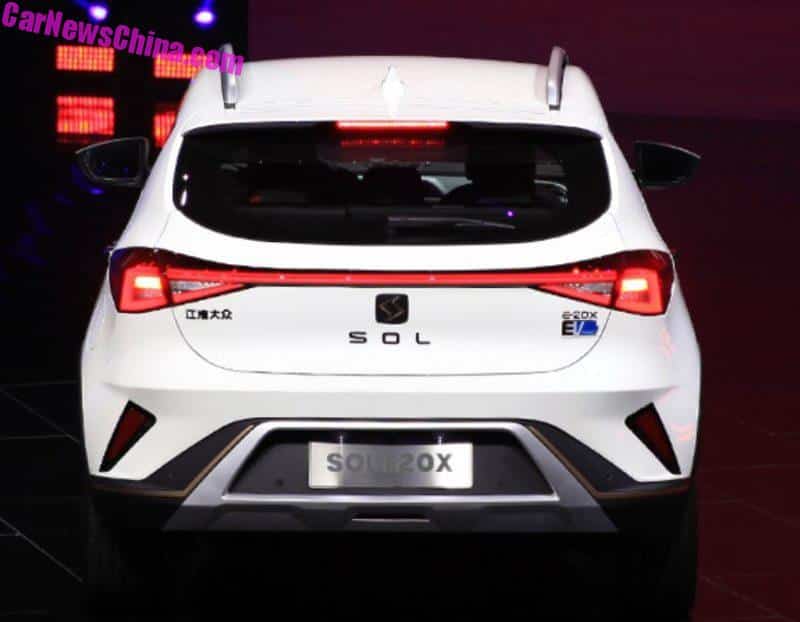 Badge on the left: JAC-Volkswagen. In the middle the SOL logo and name. On the right the E20X and government-EV badges.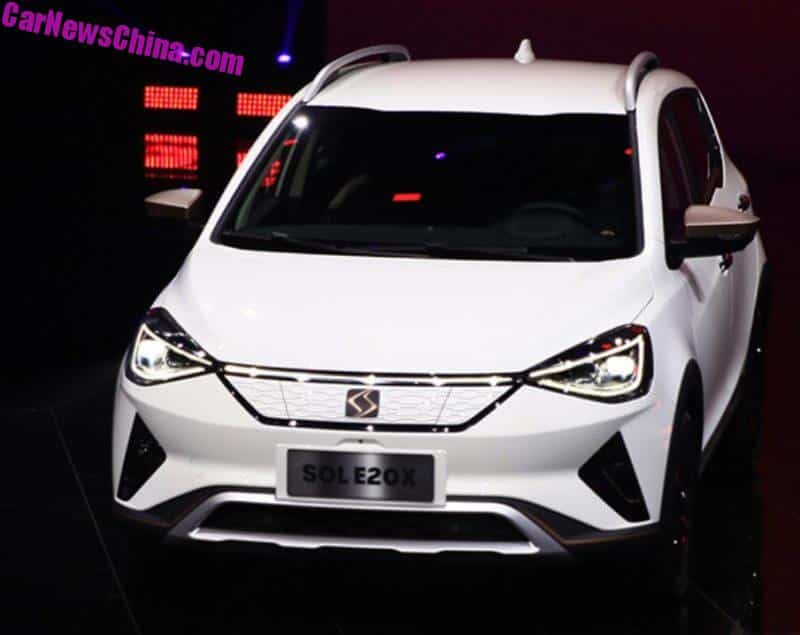 It looks all right, but being a rebadged JAC, does this SOL lack some soul..?