Volkswagen Tharu
This is the new Volkswagen Tharu SUV For China, and it looks like a mini Teramont. The Tharu will be launched on the Chinese car market in Q3. It also comes with a Beats audio system.
The Volkswagen Taru is the production version of the Volkswagen Powerful Family SUV, a semi-concept that was shown in March. It stands on the same platform as the Skoda Karoq. The Tharu and the Karoq are manufactured in China by the Shanghai-Volkswagen joint venture.
Engines: 116 hp 1.2 turbo and a 150 hp 1.4 turbo, both mated to a seven-speed DCT. Size: 4453/1841/1632, and wheelbase is 2688.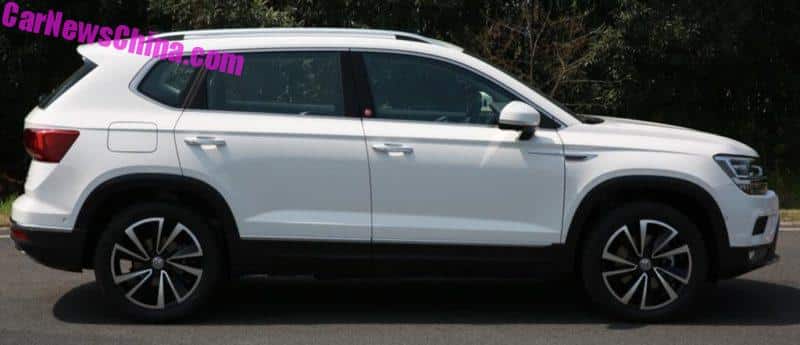 The Tharu has to attract a younger audience to the Volkswagen brand. How to get those youngsters in? Note the little red dot on the B-pillar. That's a…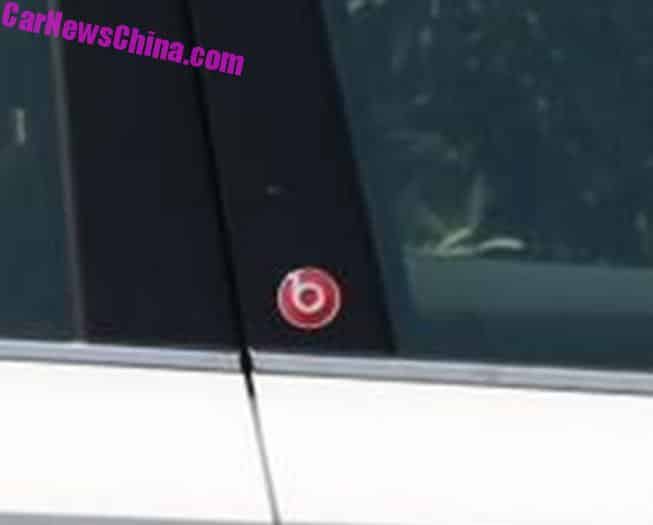 … B for Beats, Apple's somewhat hip audio brand, originally founded by rapper Dr. Dre. Volkswagen and Beats have worked together before, creating the somewhat hip Polo Beats. Like that Polo, the Tharu will get a Beats-branded audio system with a powerful speaker set.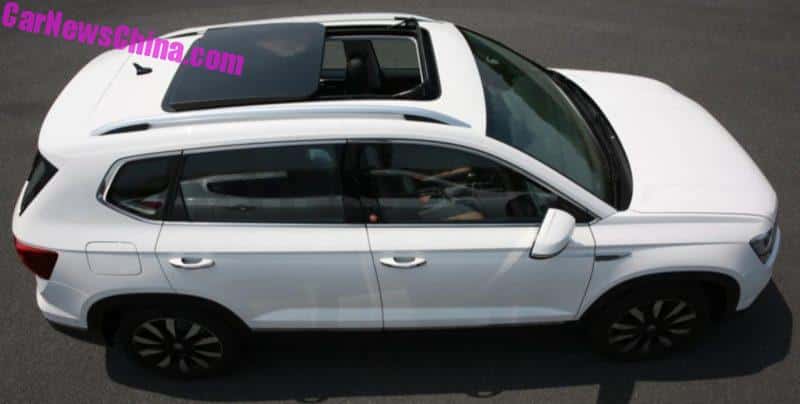 Only the high-end Tharu's will get the Beats audio system. The cheapo's will get a standard Volkswagen set.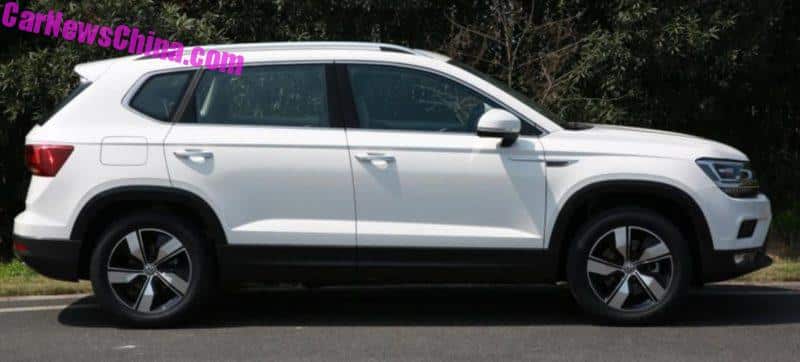 No Beats logo on this one. So if you are young, and you really want that Volkswagen with a Beats audio system because that is so somewhat hip, you got to have some extra cash to spare.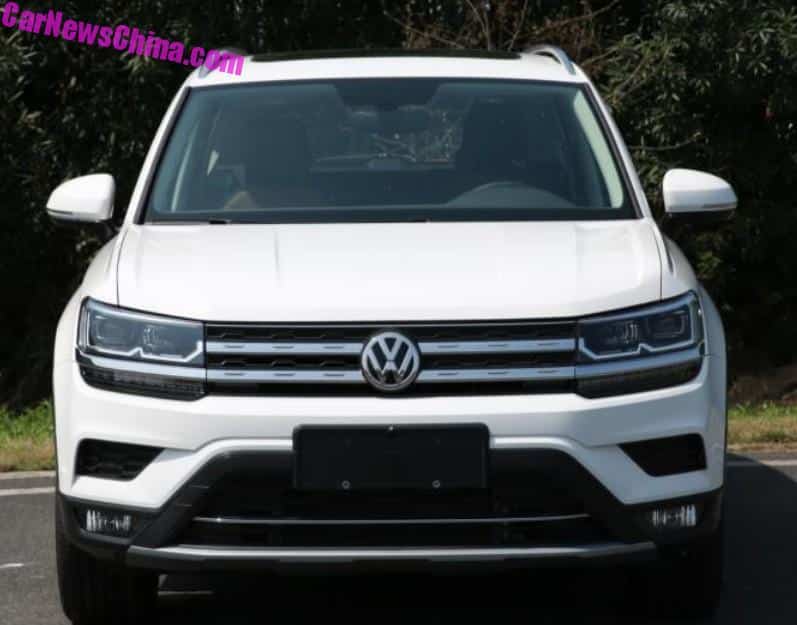 Grandma will think you are driving a Teramont, and that is kinda cool too.